Charming Takamatsu in Shikoku's north-eastern part is the capital of Kagawa Prefecture, Japan's smallest prefecture. While it's deservedly famous for its breathtakingly beautiful Ritsurin Park, that's not the only reason to check out the city.
A vibrant art scene, a pleasant pedestrianized city centre and plenty of affordable Ramen shops to try the regionally famous Udon Noodles add to its allure. Here are my recommendations for the best things to see in Takamatsu.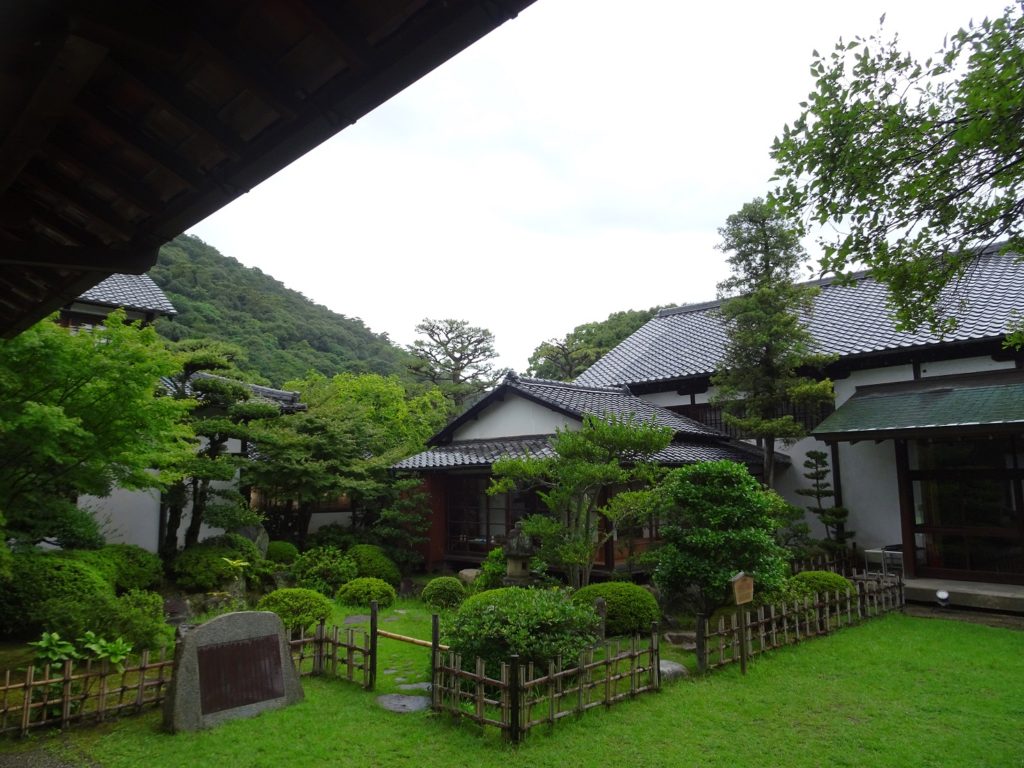 This post may contain affiliate links, and I might earn a small commission at no additional cost to you. For more info, click here.
What to see and do in Takamatsu
Visiting Ritsurin Kōen aka. Ritsurin Garden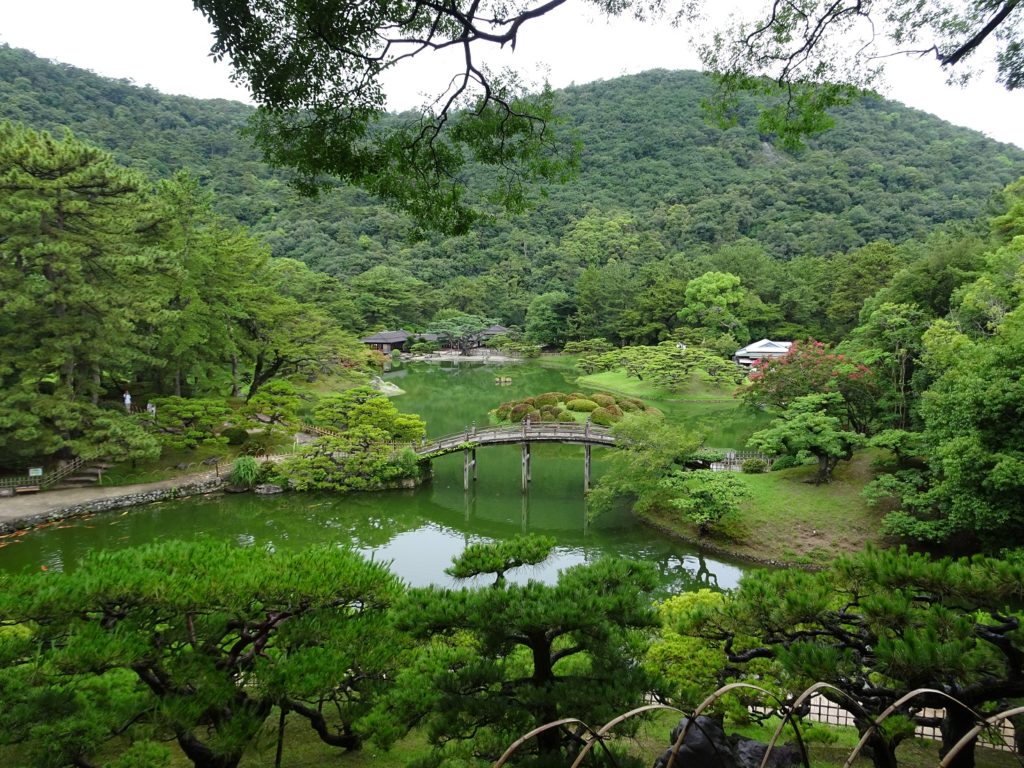 A visit to this beautiful park is the main reason why most travelers stop in Takamatsu, and once you get a glimpse of the interior, you'll get why it's got such a stellar reputation. The park is basically the epitome of Japanese landscaping: countless gnarled pine trees dot the landscape, decorating the area around several ponds that are connected by small streams.
Ritsurin Kōen is one of Japans biggest gardens, and you could spend several hours exploring the place and soaking up the atmosphere. Originally constructed in the mid-18th century for Takamatsu's Sanuki and Sasuma Lords, the park was opened to the public in 1875.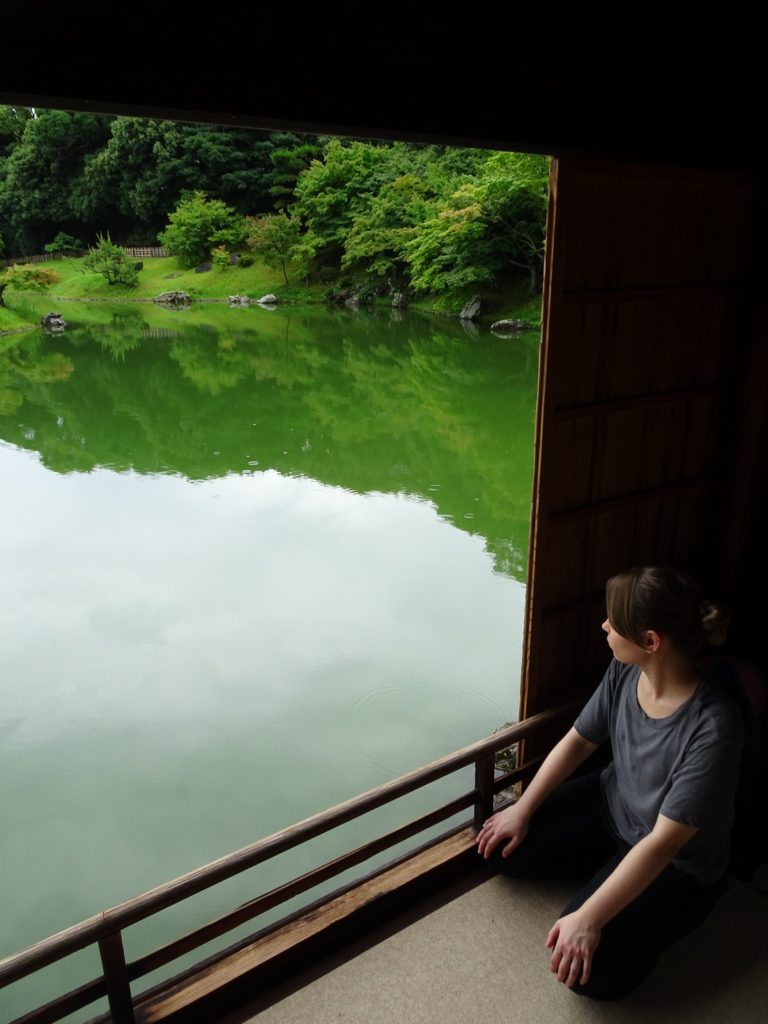 It's a fantastic place for an aimless stroll, but if you want concrete destinations, there are various points of interest dotted all over the grounds, including a small waterfall, a large pond full of lotus flowers and several viewpoints offering splendid vistas of the area.
The Engetsu-kyō Bridge, symbol of the park, is an example of the seamless integration of architecture in the beautiful natural surroundings. The same goes for several small pagodas, which make nice vantage points to sit for a while and just watch the Kois and Turtles swimming around the ponds and streams.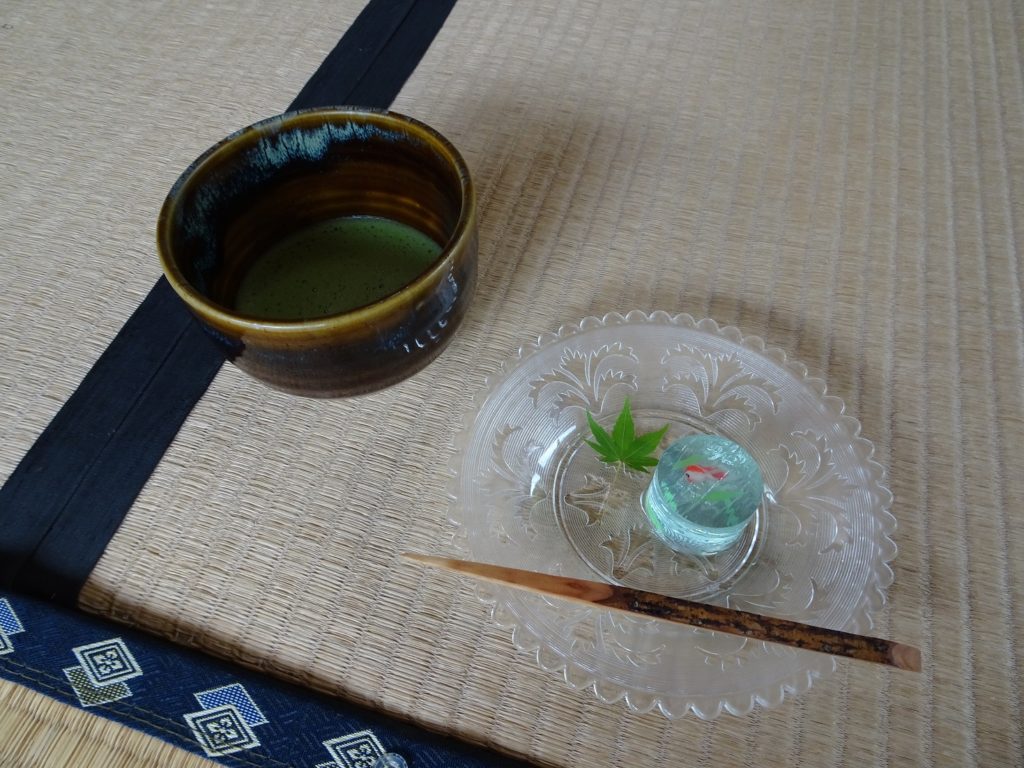 If you like some culture with your landscape, there are a few small museum buildings exhibiting historical folk-craft, art and objects of daily life. A couple of nicely located tea houses offer you the possibility to get an introductory glimpse into the traditional Japanese tea ceremony for about 400¥.
The park is located directly to the south of the city centre. The opening times vary greatly depending on the season. You can check them here. The entrance fee is 410¥.
Takamatsu Art Museum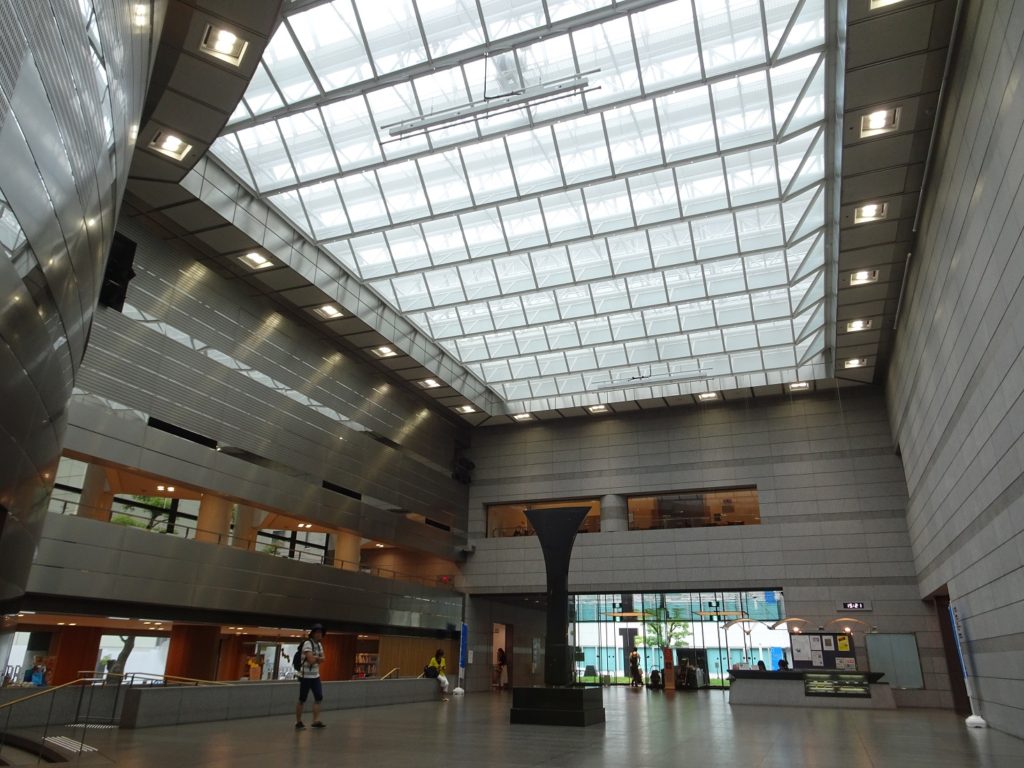 Art aficionados won't want to miss this modern art museum in Takamatsu's centre. The permanent exhibition is rather small, but features works by famous national and international artists (including Atsuko Tanaka and Wassily Kandinsky).
Rotating exhibitions are also held – when we were there, there was an intriguing display of everyday objects formed from resin. The Entrance Fee is 200¥.
Tamamo Park and remains of Takamatsu Castle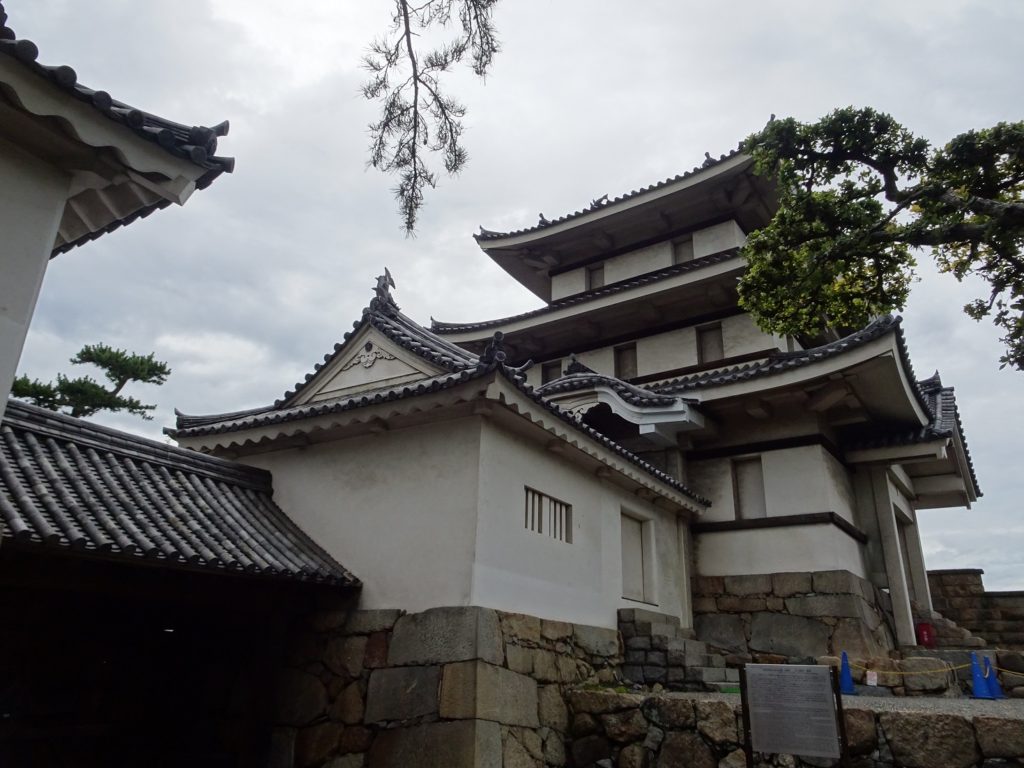 Famous for the fact that its moat is filled with seawater (apparently a rarity in Japanese castle architecture), not many of the castle's buildings remain, but its well-manicured grounds make for a pleasant stroll.
The main part of the castle's keep has been dismantled during the Meiji Era, but several ramparts and watchtowers yet remain to be explored. There's also a small Bonsai Garden. Watch out for feisty cicadas in the trees – they started kamikaze-diving us when we walked too close;-). The Entrance Fee is 200¥.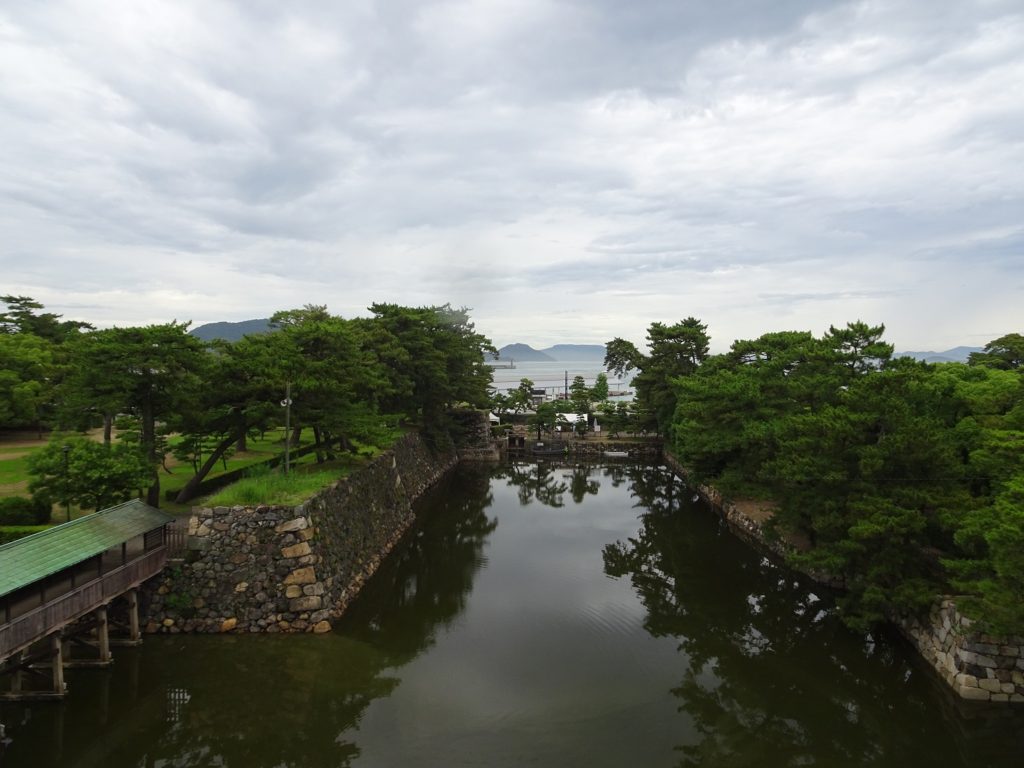 Where to stay in Takamatsu
There are a couple of decent budget options in the centre of town, like Setouchi Mangetsuso, as well as some mid-range hotels, like Sunny Day Hostel and a few luxury hotels, like Royal Park Hotel Takamatsu. Have a look at the map for more options.
Where to eat in Takamatsu
Takamatsu's centre holds plenty of affordable eateries, giving you a broad choice of all kinds of regional and international cuisine. The city is a good place to try the Kagawa Province's Sanuki Udon, the regional take on the broad wheat noodles (i.e. Udon), you can find all over Japan.
A famous traditional place serving the regional variety is Kawafuku Honten, located in Lion-dōri between Hyakkenmachi street in the north and Daikumachi street in the south.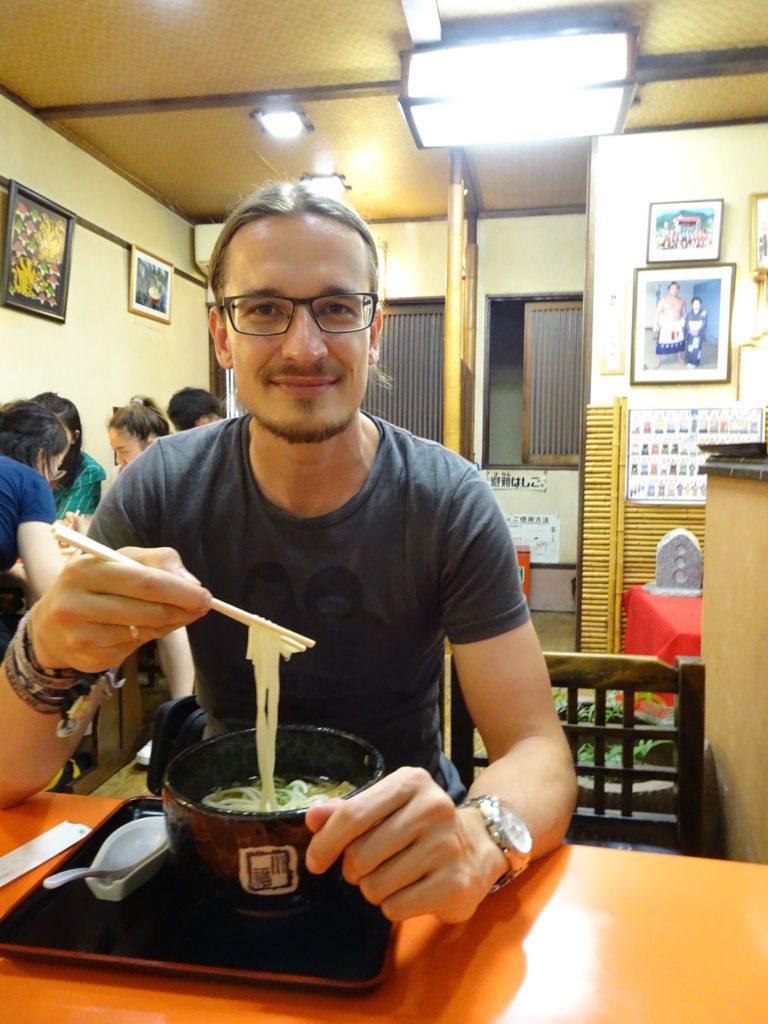 How to get to Takamatsu and away
By far the best way to get around Japan is by using the country's impeccable train system, which is fast, comfortable and efficient. A regional JR-Railway pass allows for unlimited use of Shikoku's JR railways for 3 (9,000¥/68$), 4 (10,000¥/75$), 5 (11,000¥/82$) or 7 days (13,000¥/96$), which is altogether a fantastic deal. You can order your pass online on this site.
Takamatsu's railway station is located at the western end of the city centre near Tamamo Park. There are several daily train connections to Okayama on Honshu (about 1 hour / 2,000 ¥), where you can connect to faster Shinkansen trains to Kyoto, Osaka and beyond.  Otherwise, there are trains to other cities on Shikoku, like Tokushima (about 70 minutes / 3,200 ¥), Kochi (about 2.5 hours /5,100 ¥) and Matsuyama (about 2.5 hours / 6,200 ¥).
If you want to travel to Kotohira, you can either take the JR-System (about 45 minutes / 900 ¥ — with some JR-connections, you'll have to change trains in Tadotsu) or take the private Kotoden Line (about 1 hour / 600 ¥). If you choose the latter option, note that the line is not part of the JR network, so you can't use a regional JR Pass in case you've got one.
There's also a ferry service by Jumbo Ferry from Takamatsu port to Kobe in southern Honshu (four daily / about 4 hours / 2,000¥).
Where to go next
Kotohira, home to the important Konpira Shrine
The Iya Valley, the best place to get seriously off the beaten path