Kōchi, the capital of the province of the same name, is a delightful city on Shikoku's southern Coast and has enough eclectic sights to keep you busy exploring for a few days. The city played an important part in Japanese history, as national hero Sakamoto Ryōma, who was instrumental in bringing about the opening of the country to the West with the Meiji Restoration was born here.
Ryōma  is venerated in several museums and monuments all over the city. To see the most important sights Kōchi has to offer, I'd recommend at least two days in the city, but with a pleasant atmosphere, good food and friendly locals there are plenty reasons for a longer stay. Here's everything you need to know about visiting Kōchi.
This post may contain affiliate links and I might earn a small commission at no additional cost to you. For more info click here.
What to see and do in Kōchi
What to see and do in central Kōchi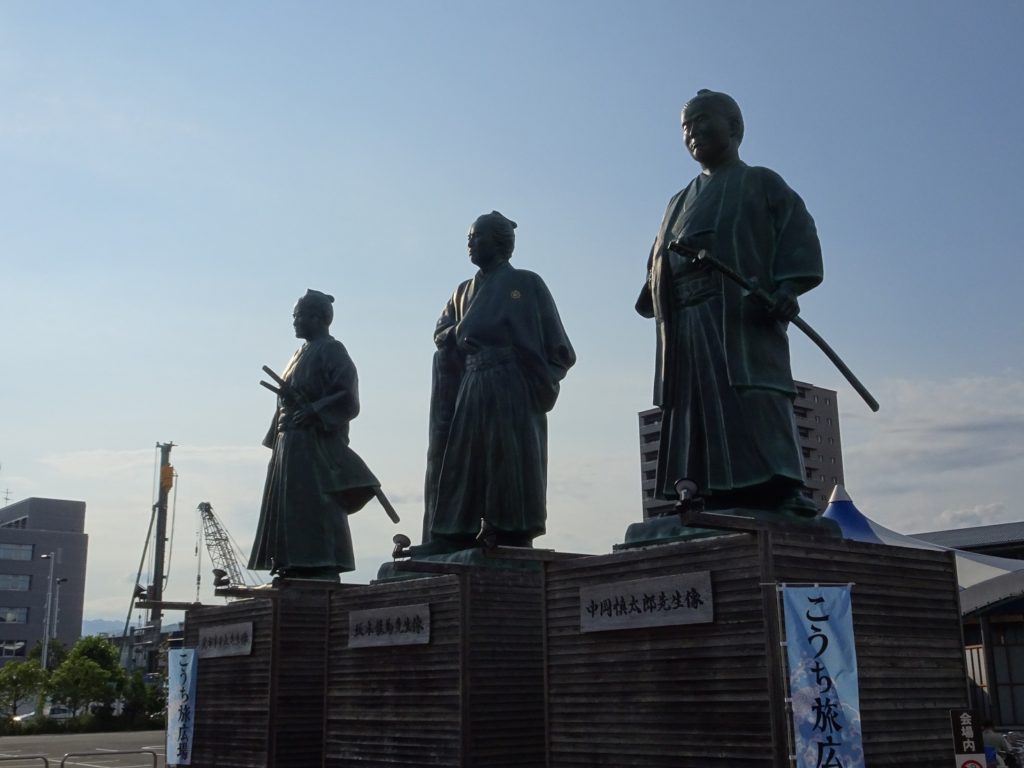 Kōchi has a pretty compact centre that you can easily explore on foot. The bank of the Enokuchi River makes for an especially pleasant stroll and there are several historical buildings in the vicinity, some of which serve as small museums. Drop by the Tourist Information Office near the train station to get a leaflet detailing the historical trail.
Kōchi confronts you with its historical heroes even as you leave the train station, where you'll notice an impressive trio of statues depicting local samurais Sakamoto Ryoma, Takechi Hapeita and Nakaoka Shintaro watching over the city as if protecting it.
Kōchi Castle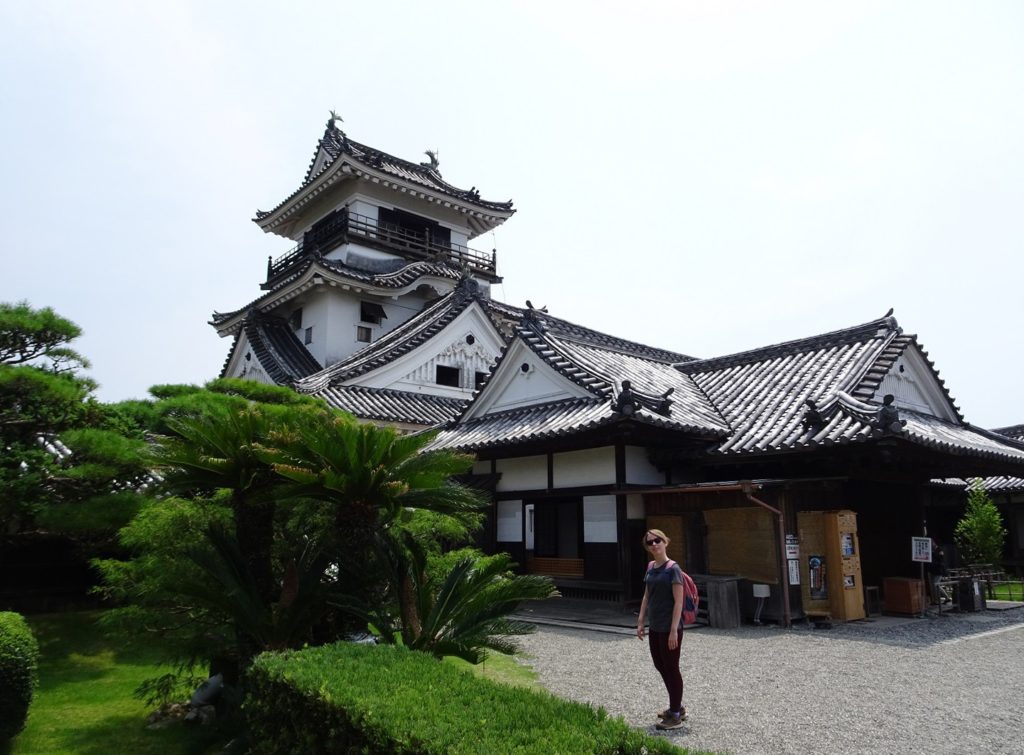 Walking around down-town Kōchi, you can't miss the city's well preserved castle sitting atop a hill to the west of the centre. Originally constructed in the early 17th century, it's one of only twelve intact castles in Japan.
You can explore the keep and surrounding palace buildings, including the traditional living quarters and audience halls. Apart from that, climbing up to the highest level of the tower offers splendid views of the surrounding area. The entrance fee is 420¥.
Sakamoto Ryōma Memorial House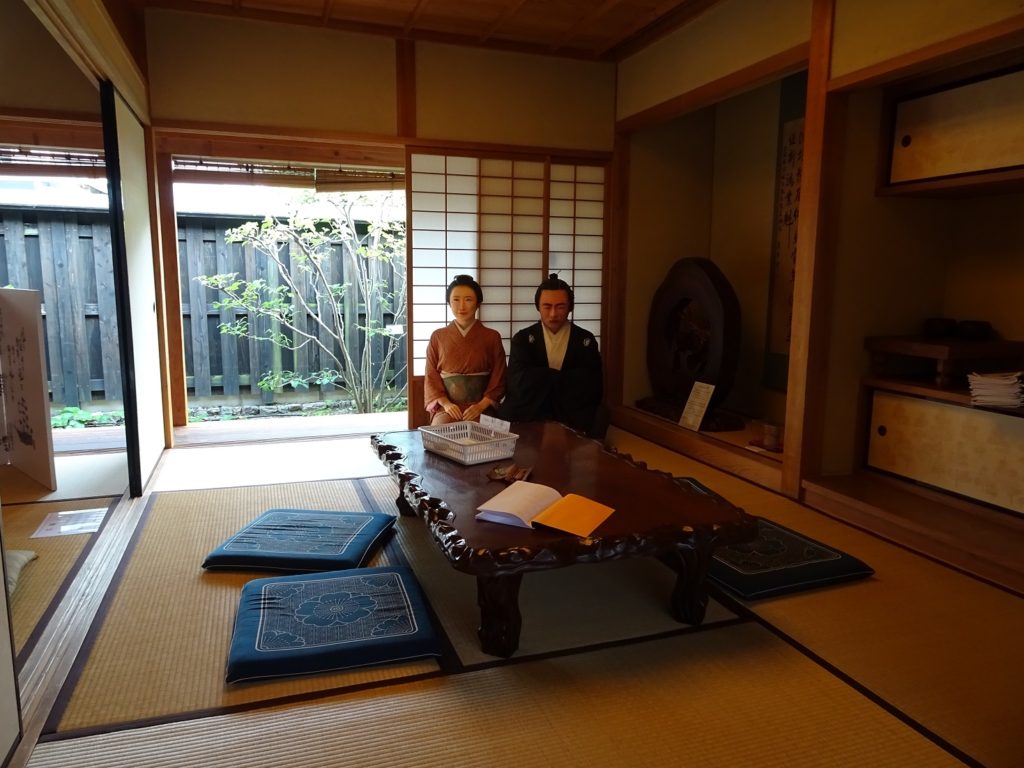 Vestiges of the life of Japanese national hero Sakamoto Ryōma can be found all over the city and this is where his journey began. Apart from displaying artefacts relating to the life of Ryōma, the museum does a good job of invoking  local life in the 19th century.
The exhibitions are surprisingly cutting-edge for such a small museum and feature various interactive rooms giving you the chance to immerse yourself in Edo-era Kōchi. It's located south-west of the castle near the Kamimachi-itchōme Station of the tram line. The entrance fee is 300¥.
Sunday Market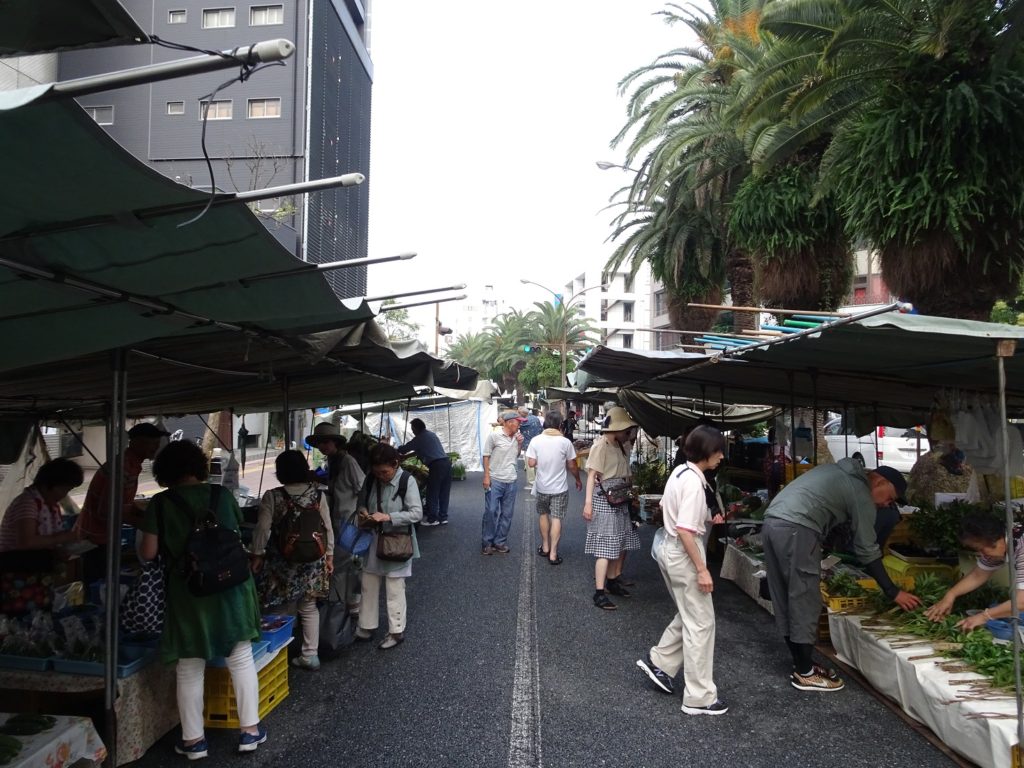 Kōchi is famous for its 300 year old week-market taking place every Sunday along Otte-suji, the broad road leading east from the Castle. Several hundred stalls are spread out over a distance of more than a kilometre selling everything from fruit to flowers and various knick-knacks. It's also a good opportunity to try some street-food – We particularly liked the local speciality Aisukurin, a kind of sorbet.
Okawasuji Samurai House Museum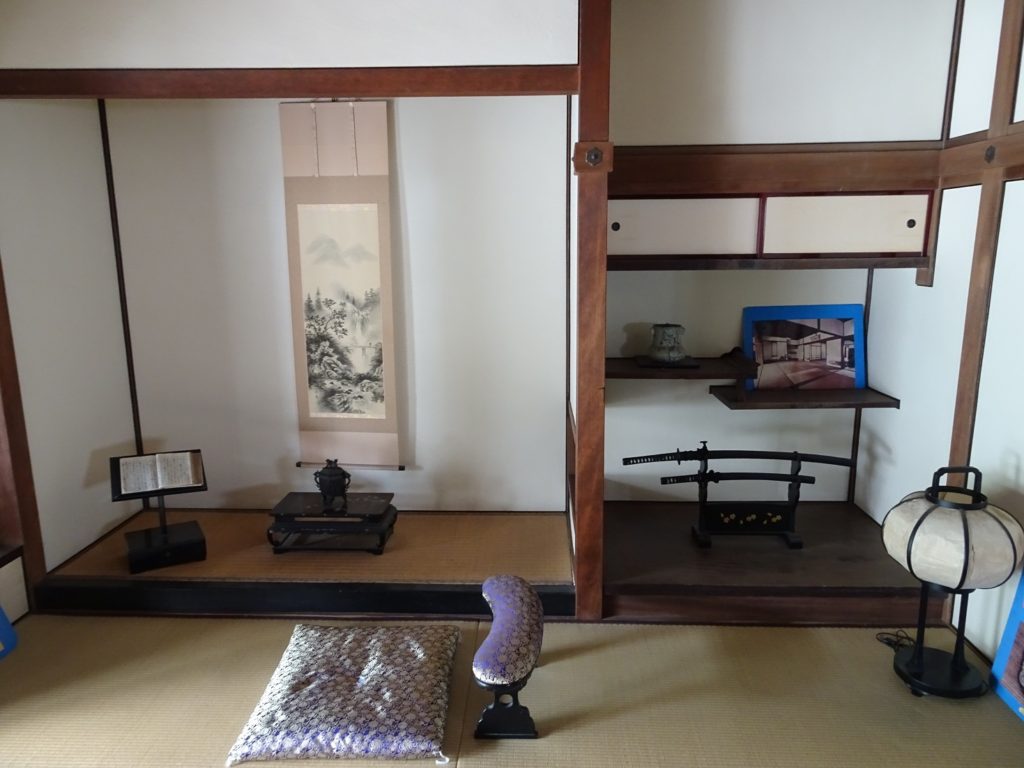 This small museum in a preserved 19th century wooden home of a Samurai allows you a glimpse into the life of this highly venerated class of Japanese society. Both the house and the garden are very pretty and well worth checking out plus the caretaker is more than a little enthusiastic. It's located in a residential area north of the river and can be visited for free.
Other sights in Central Kōchi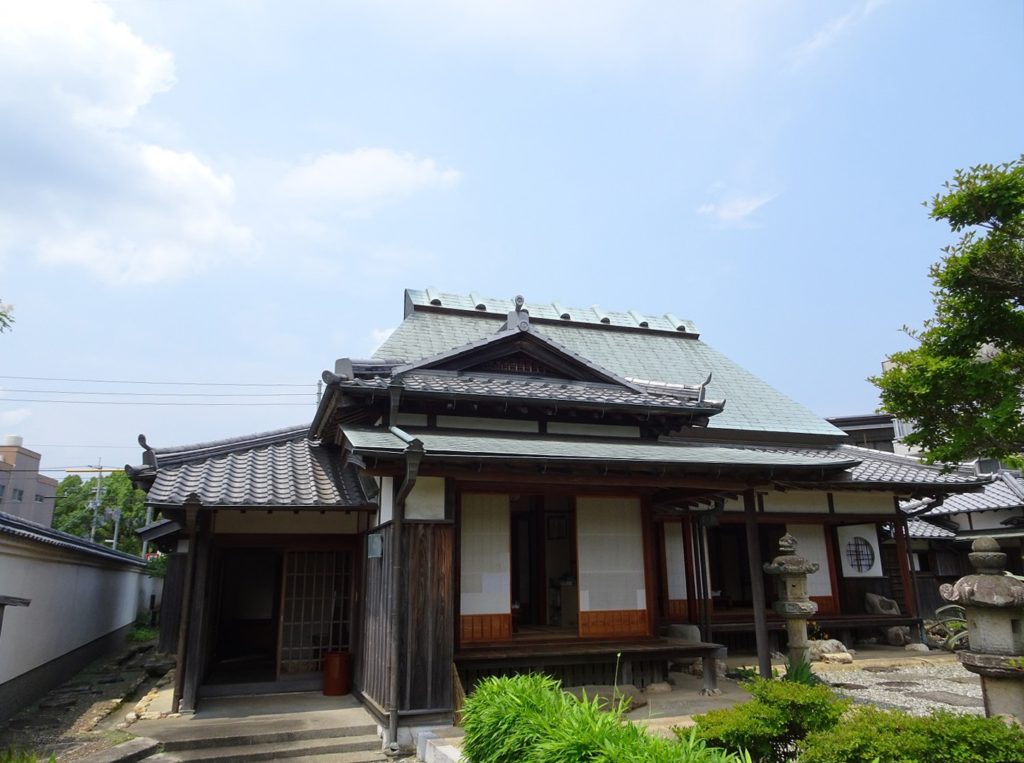 There are a couple of other modest sights in the city centre, most of them points of interest on the historical trail. The small Torahiko Terada House Museum is the well-preserved former home of a local late 19th and early 20th century physicist.
We weren't familiar with Dr. Terada before our visit but like the nearby Okawasuji Samurai House Museum it's of interest mainly as a glimpse into the domestic architecture of a different century. It's located on the northern bank of the river, slightly north-west of the castle and there's no entrance fee.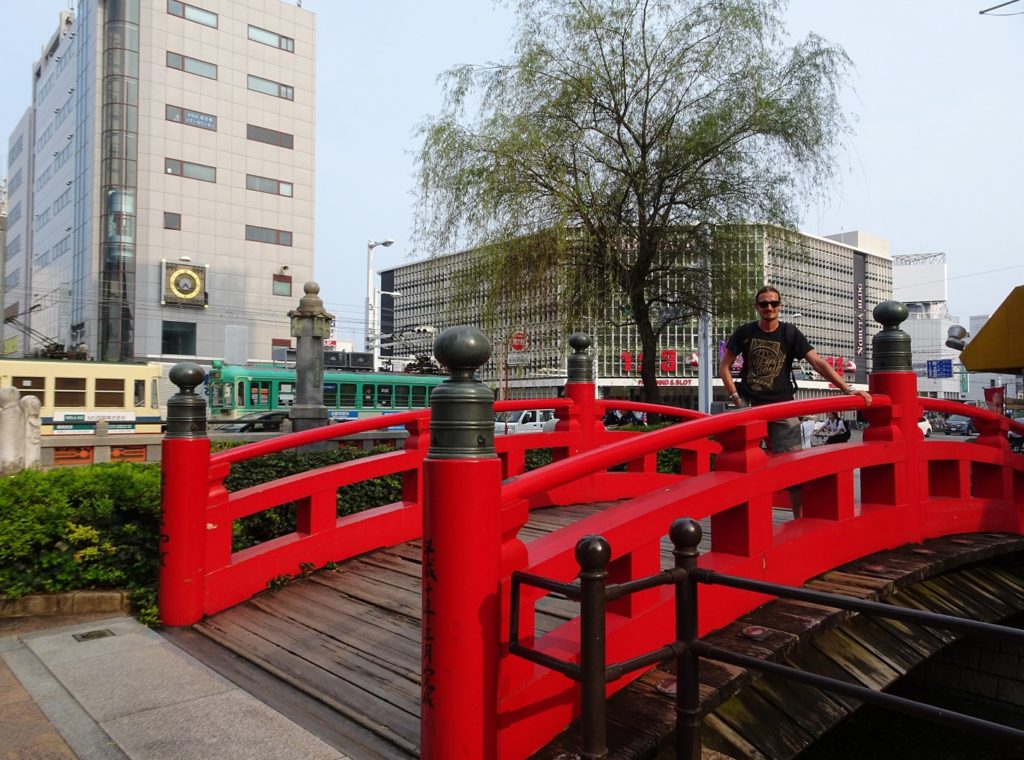 The pretty Kōchi Hachimangu Shrine on the southern bank of the river east of Harimaya Street leading south from the train station and warrants a short visit and stroll around its peaceful grounds. Finally, the little crimson Harimayabashi Bridge is one of the symbols of the city and features in a famous story of a young monk falling in love with a local girl.  You can find it along Harimayabashi road leading south from the train station.
Godaisan Area

The small mountain Godaisan east of Kōchi's city centre packs several sights worth visiting. You can get there by taking one of the My-Yu sightseeing buses (see How to get around section below). There's an excellent viewpoint offering fantastic vistas over the city and the harbour area down to the Pacific Ocean. You can enjoy the views from a platform or from a café while sipping a drink.
Chikurin-Ji Temple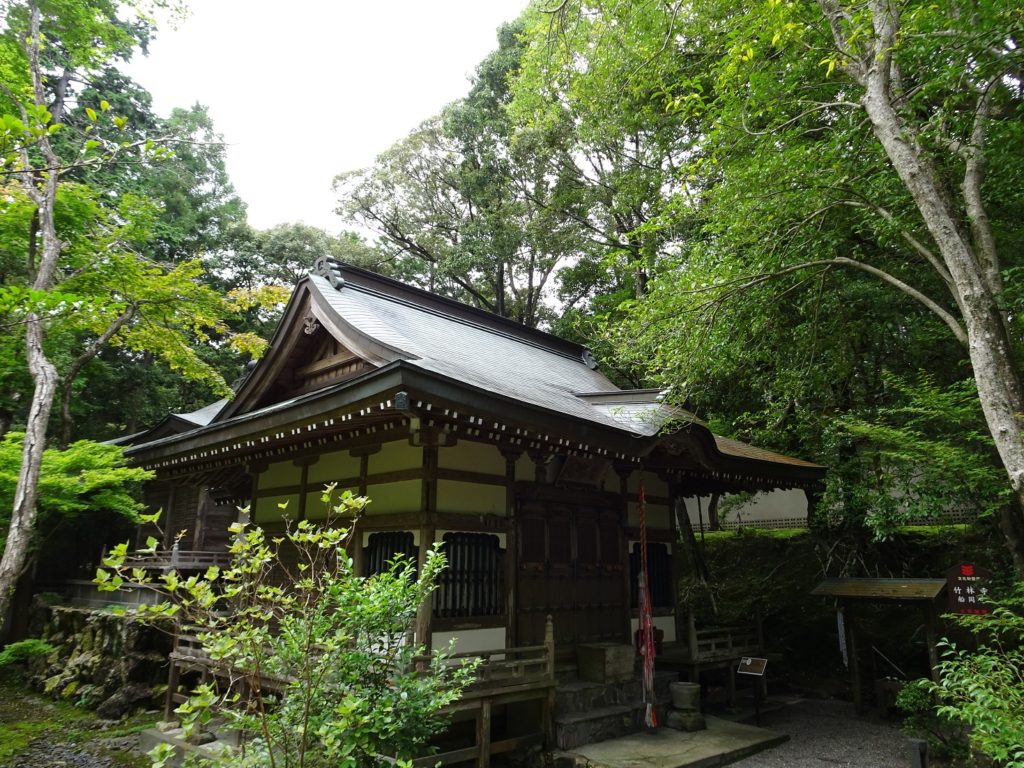 One of the 88 temples on the Henro Pilgrimage, Chikurin-Ji features several fantastic buildings set in beautiful gardens. You can walk around the grounds and appreciate the shrines, five-storied pagoda and countless statues of Jizō, protector of Children in Japanese Buddhism.
Don't miss the treasure house, which is especially worth visiting for its wonderful little garden, although there are also some interesting statues and scrolls on display inside. The entrance fee to the treasure house is 400¥, while the rest of the temple area can be visited for free.
Makino Botanical Garden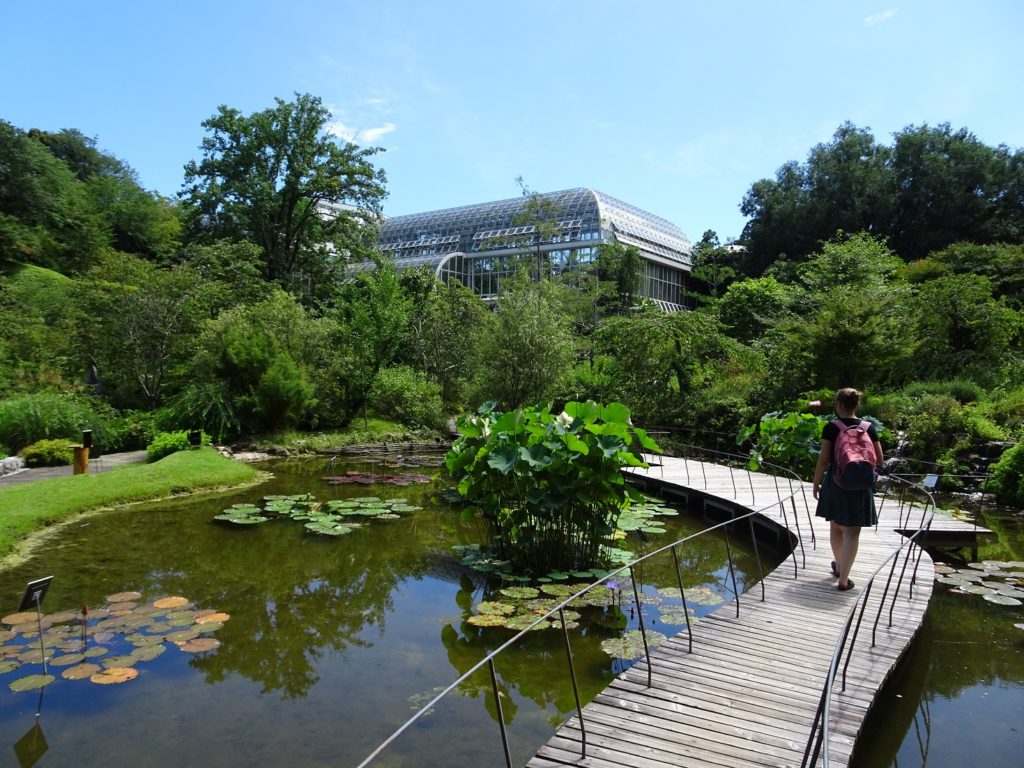 This large Botanical Garden is named after local Botanist Dr. Makino Tomitaro and is a wonderful place to stroll around for a few hours. There are a couple of greenhouses featuring exotic plants from various climate zones as well as giant lotus leaves.
Apart from countless pathways and boardwalks allowing you to explore the beautiful grounds, there are also some small exhibition spaces with rotating expositions and some nice viewpoints to the surrounding area. The entrance fee is 730¥.
Suburbs of Kōchi
Ino Japanese Paper Museum
This fascinating museum, located in the town of Ino, about 10km west of central Kōchi is dedicated to the art of Japanese paper making. Apart from several interesting exhibits detailing the intricate process going into the creation of washi (the traditional Japanese Paper), there are displays of countless artful objects made out of paper from lunch-boxes to clothing and papier-mâché figurines.
You can even learn to make washi yourself in the museum's workshop. It's an interesting glimpse into this part of local culture plus you get to take home the postcards you made. If you decide to go for the workshop, I suggest you do it before checking out the exhibition, because the paper takes about 30 minutes to dry.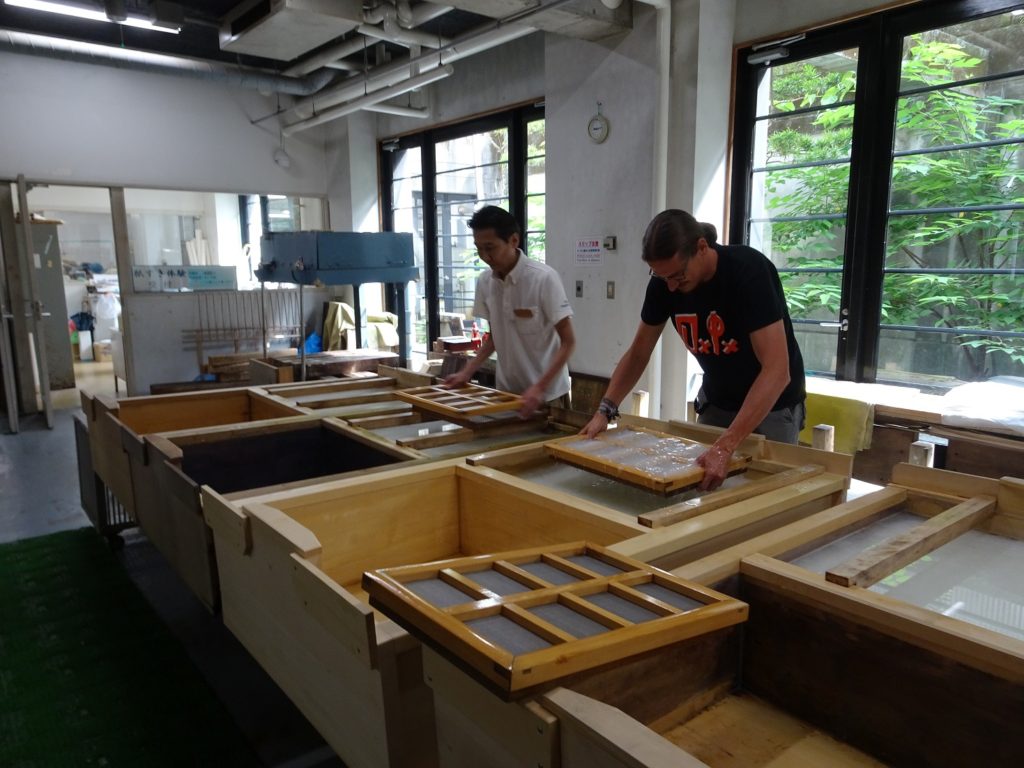 The entrance fee is 500¥, the paper-making workshop an additional 400¥. To get there, take the JR train to Ino Station, then follow the big road in front of the station west for about 10 mins.
Katsura-hama Beach Area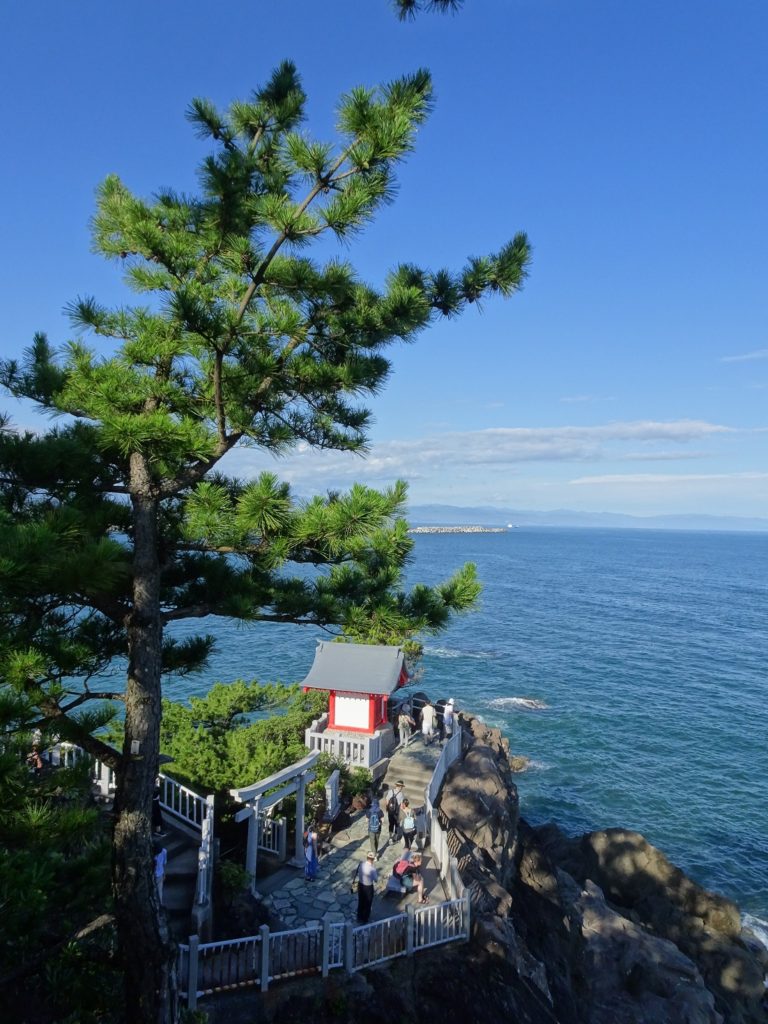 This pretty beach area is located about 12km south of the city centre and can easily be reached by taking one of the My-Yu sightseeing buses (see below). The pretty sand beach is backed by a hill studded with pine trees. There's a gigantic statue of Sakamoto Ryōma and a small picturesque shrine called Katsurahama Ryuogu Shrine on a cliff over the Pacific Ocean.
Sakamoto Ryoma Museum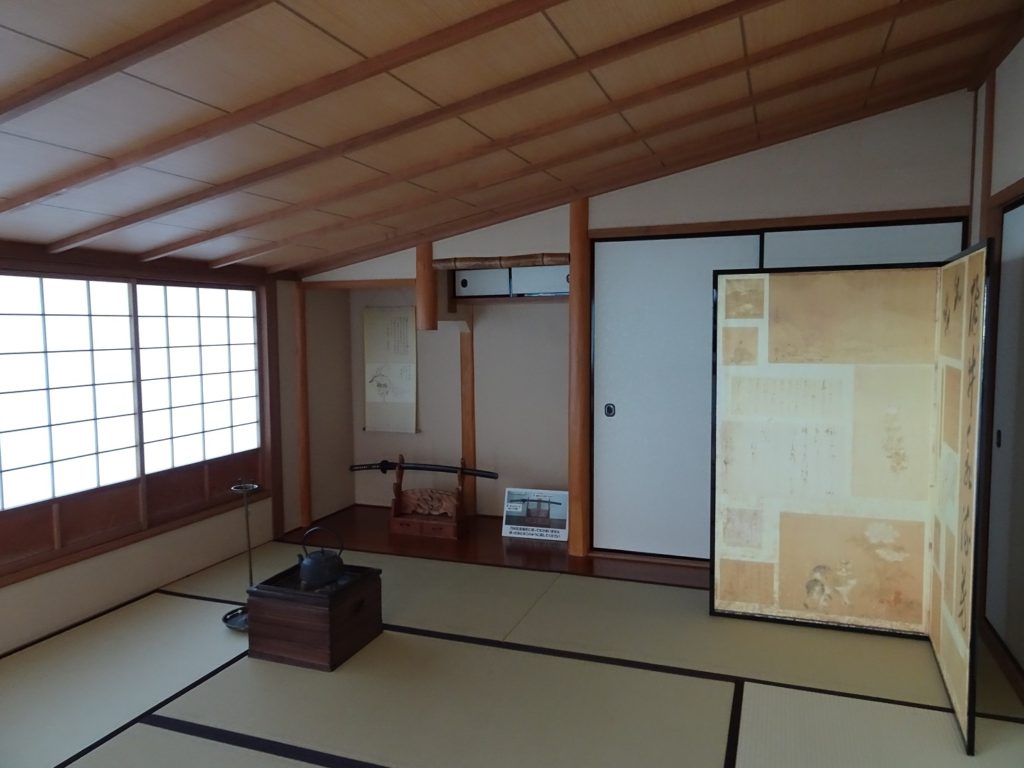 If you haven't had your fill of local hero Sakamoto Ryōma yet, this museum on a hill behind Katsura-hama beach details both his life as well as the turbulent time period leading up to Japan's opening to the west with the Meiji Restoration in 1867.
One of the more lurid exhibits is a still bloody partition screen from Ōmiya Inn in Kyoto, where Ryōma was assassinated. There's also a letter of excuse to his wife after a night of drunken debauchery. I guess national heroes can be human, too.
The entrance fee is 500¥ and there's a stop of the My-Yo sightseeing bus right in front of the museum.
Map of Kochi's Sights
Here's a map of the most important sights mentioned above as well as other accommodation options.
Practicalities
How to get to Kōchi
By far the best way to get around Japan is by using the country's impeccable train system, which is fast, comfortable and efficient. A regional JR-Railway pass allows for unlimited use of Shikoku's JR railways for 3 (9,000¥/68$), 4 (10,000¥/75$), 5 (11,000¥/82$) or 7 days (13,000¥/96$), which is a fantastic deal.
You can order your pass online on this site.
Coming from the north, you can use trains on the JR Dosan Line which starts in Okayama in southern Honshu (about 2.5 hours / 3,300¥). You can travel to Kōchi from Takamatsu (about 2h 20mins. / 2,800¥), Kotohira (about 1.5 hours / 2,100¥) and Oboke in the Iya Valley (about 50 mins. / 1,300¥).
From the east, trains travel from Tokushima (about 1h 20mins. / 3,200¥) to Kōchi via Awa-Ikeda, where you'll have to change trains. From Matsuyama in the west, it's easiest to travel to Kōchi by the JR Shikoku bus (about 2.5 hours).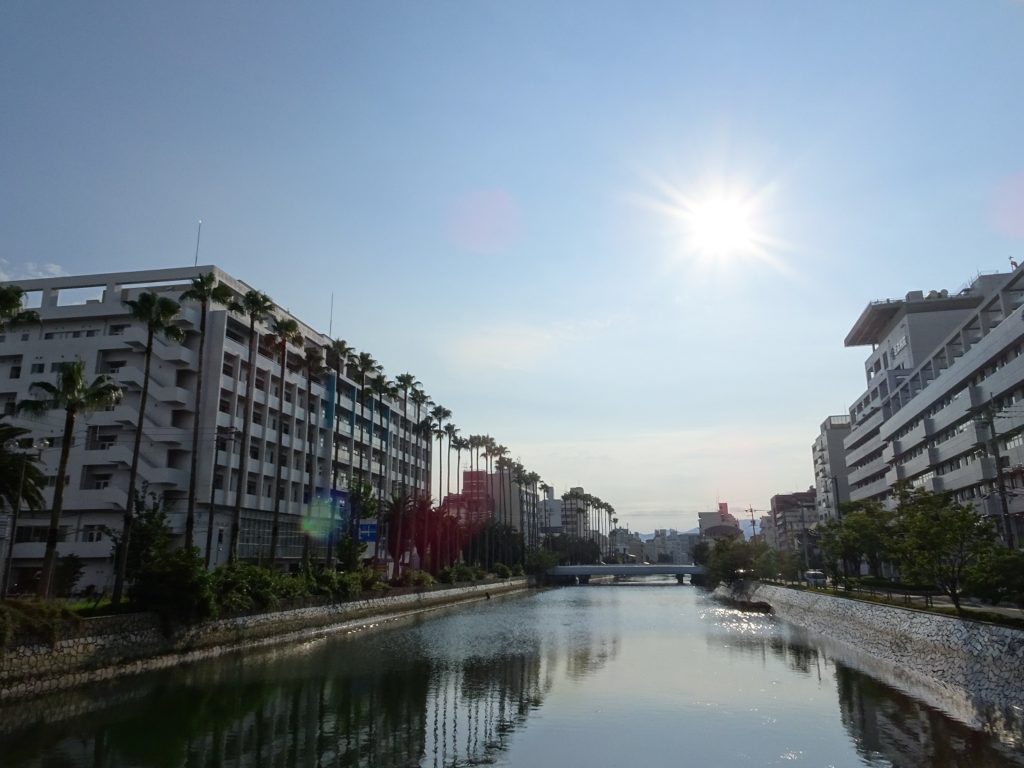 How to get around in Kōchi
The convenient My-Yu Sightseeing Buses, which start at the train station serve the most popular tourist attractions in the city, including the Godaisan Area and the Katsura-hama beach.
A one-day ticket costs 1,000¥ and additionaly gives you a discount on a couple of tourist attractions. You can check out the route and timetable here. The ticket is also valid for several stops on the tram running from in a west-easterly direction through the city.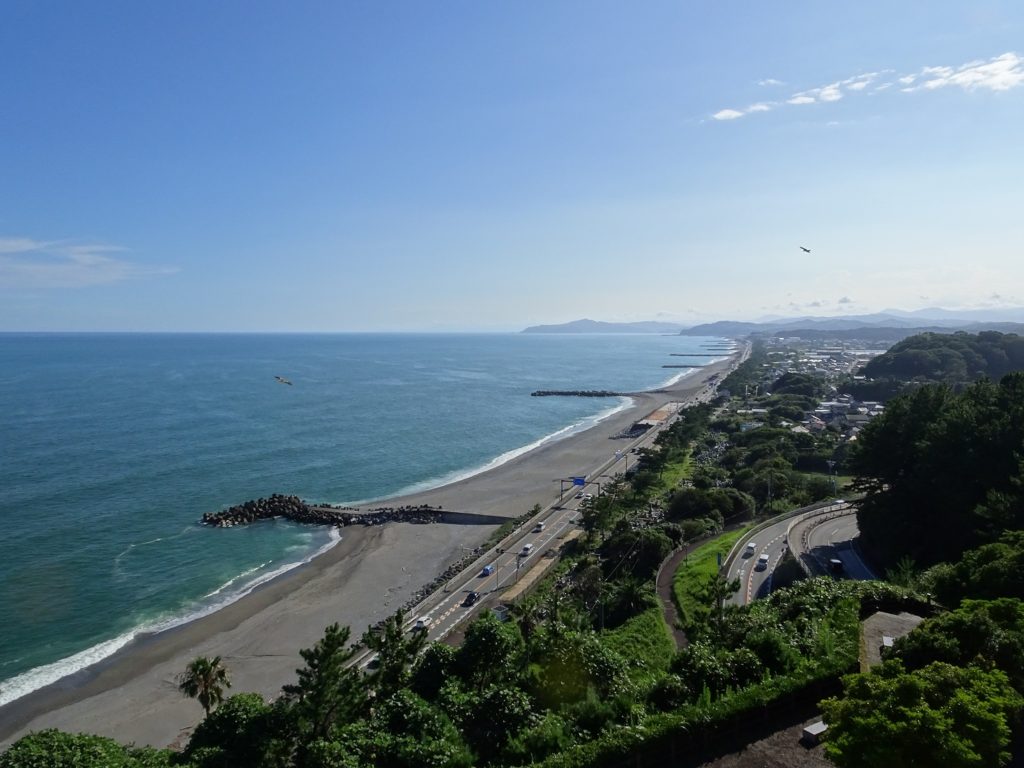 The Best Hotels in Kōchi
Kōchi is a popular place with domestic and some international travelers and there are plenty of accommodation options.
We stayed at the Katsuo Guesthouse north of the centre, which is a good choice if you're on a budget. There are plenty of midrange hotels, in the city centre of which Dormy Inn Kochi seems to be the top pick as well as some luxurious traditional Ryokan-style hotels, like まちの別邸 緝 Shu or Jyoseikan Ryokan, which both have great ratings.
Where to eat in Kōchi
Kōchi is a great place for foodies and you can try a couple of regional specialities. One of the best places to try them is Hirome Ichiba, a big food court with tons of stalls that allows you to try all manner of different snacks. One of the specialities of Kōchi prefecture to try here is Katsuo no-tataki, a salted and slightly charred bonito fillet but choices are nearly infinite. It's located south-east of the castle.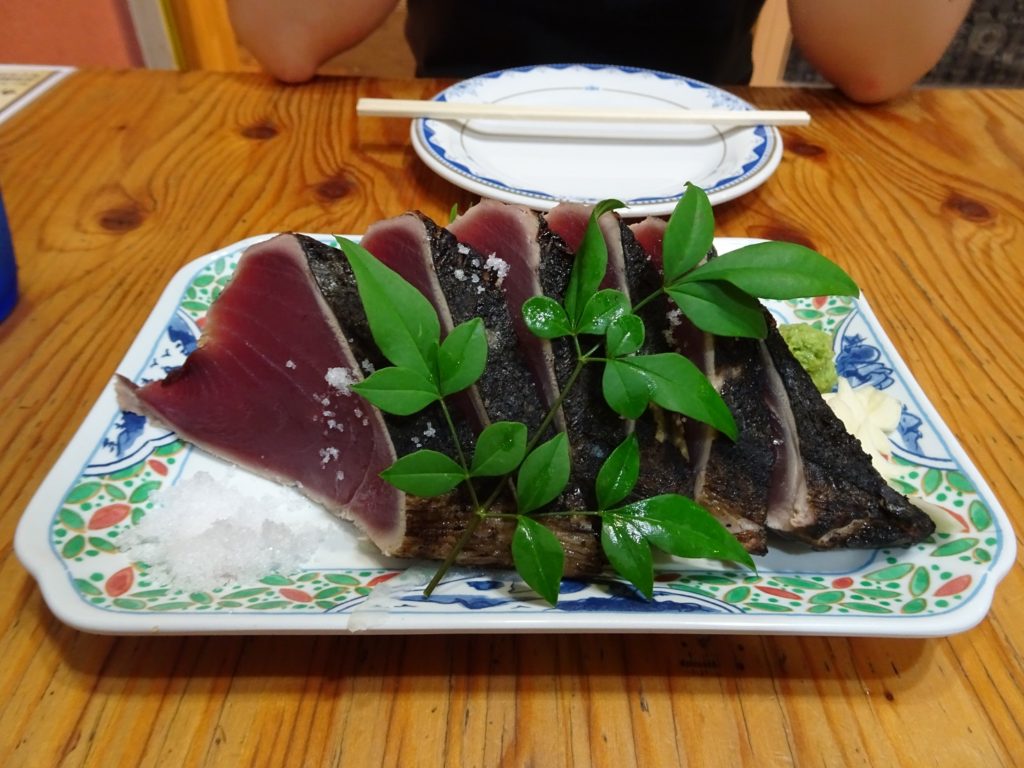 Another cool place to try is Hakobe, where you can make your own Okonomiyaki (savoury pancakes) at your table. You just order your preferred ingredients and prepare them on your own personal hot-plate. It's a lot of fun and super tasty. It's close to the eastern end of the pedestrian Obiyamachi Street.
Where to go next