When it comes to staying in a hostel, you're confronted with some recurring questions: Why do people feel the need to use their snooze button more than twice at 5am? How do I get that guy to finally stop snoring without accidentally suffocating him? And of course: Should I pick the top or the bottom bunk?
I don't know of many seemingly trivial questions that lead to such passionate discussions among backpackers, and there are firm adherers to both schools of thought on the subject. If you need some help deciding, read on for the Pros and Cons of both top and bottom bunks.
Top Bunk
Pros of Sleeping in the Top Bunk
You're closer to the fan or AC: If you've ever tried to sleep in the stifling heat of a tropical country, in a room full of sweating and panting bodies, you'll value a position that's close to the source of ventilation. I suggest considering the nighttime temperatures of the place you're exploring before picking your bunk.
People won't occupy your bed during the day: If you don't like other people moving your stuff to the side to sit on your bed or quickly or using your bunk as a temporary storage space for their wet shower stuff, you better pick the top bunk. Due to a general lack of furniture in dorms, bottom bunks tend to be misused during the day.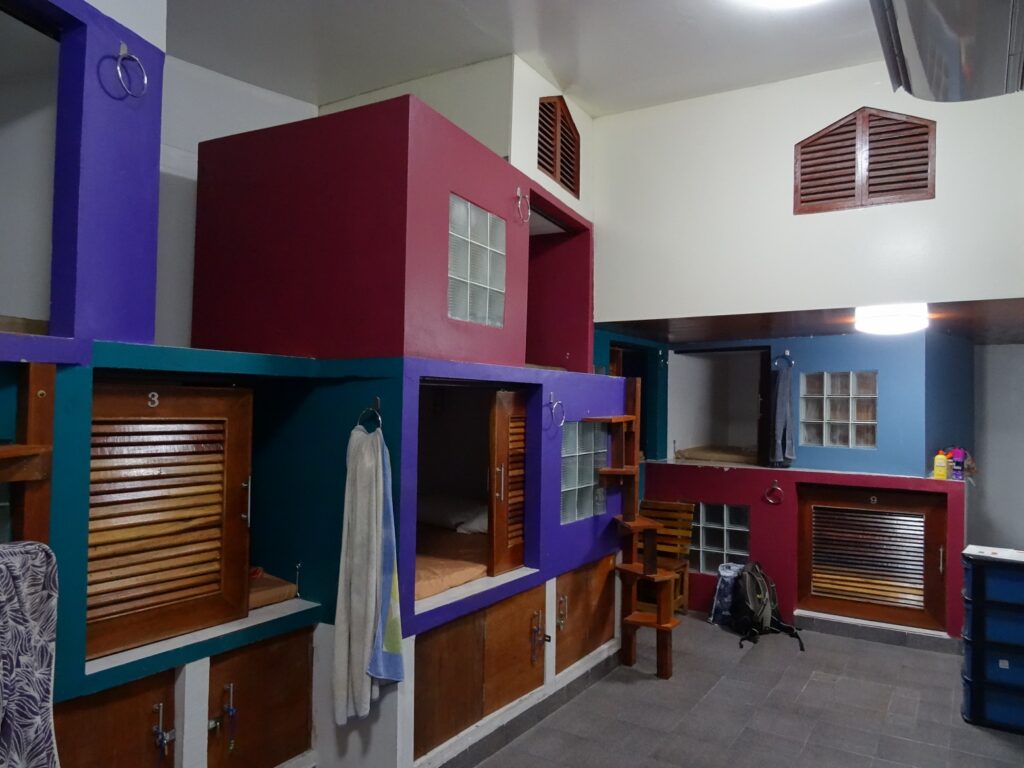 Cons of Sleeping in the Top Bunk
You're closer to the fan or AC: Yep, this goes both ways. If the fan makes you feel like you're in a wind tunnel and the AC is set to recreate the ideal living conditions of the Emperor Penguin, you might want a place a little farther away.
No Place to put your stuff: This is one of the most annoying issues of staying in the top bunk. Occasionally, some resourceful hostel owner has added a small shelf space, but more often than not, you'll be stuck trying to stuff your phone, earplugs, water bottle, or whatever else you might need during the night under your pillow, just to find it scattered on the floor (or next to the person sleeping below you) in the morning.
No power outlets: Sockets are usually close to the floor, so charging your phone overnight can become kind of a challenge.
Bottom Bunk
Pros of Sleeping in the Bottom Bunk
You can create your own private Japanese hotel pod: Well, kind of. You can at least hang up a towel to give you a little more privacy or shut out the light. But that's a start, right?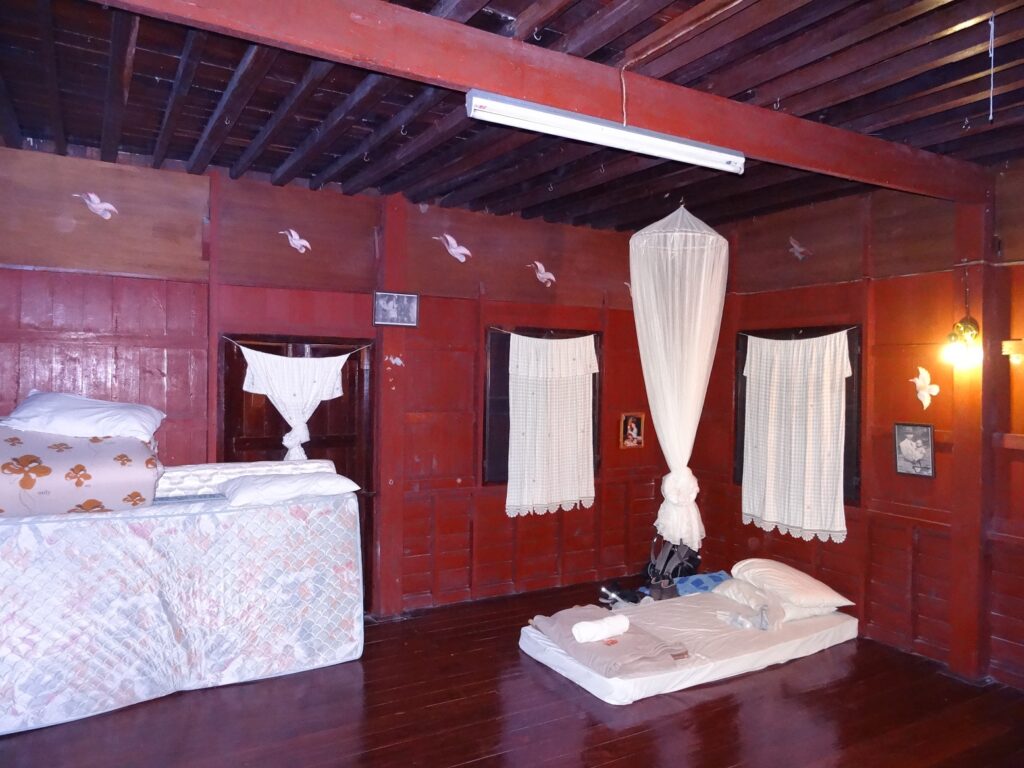 Storage Space: Sleeping in the bottom bunk means dramatically increased storage space, as you can put all your stuff either under or beside your bed. Just make sure you don't overdo it and occupy half the floorspace in the dorm.
Access to power outlets: In many hostels, power outlets are located near the bottom bunks, making it easier to charge your electronic devices or keep them close by during the night.
Cons of Sleeping in the Bottom Bunk
Be prepared for a shaky night: Having someone sleep above you can get annoying in several ways. Depending on the construction and age of the beds, you might wake up every time they turn around during the night. Even if that's not the case, someone climbing in and out of the bunk above you will at least feel like a 4 on the Richter Scale.
The fan or AC are far away: If you're lucky enough to sleep through the escapades of your personal top-bunk-dweller, the warm and stuffy climate of the lower bunks is bound to keep you awake, at least during the summer (or in generally warmer countries), so make sure to factor that into your decision.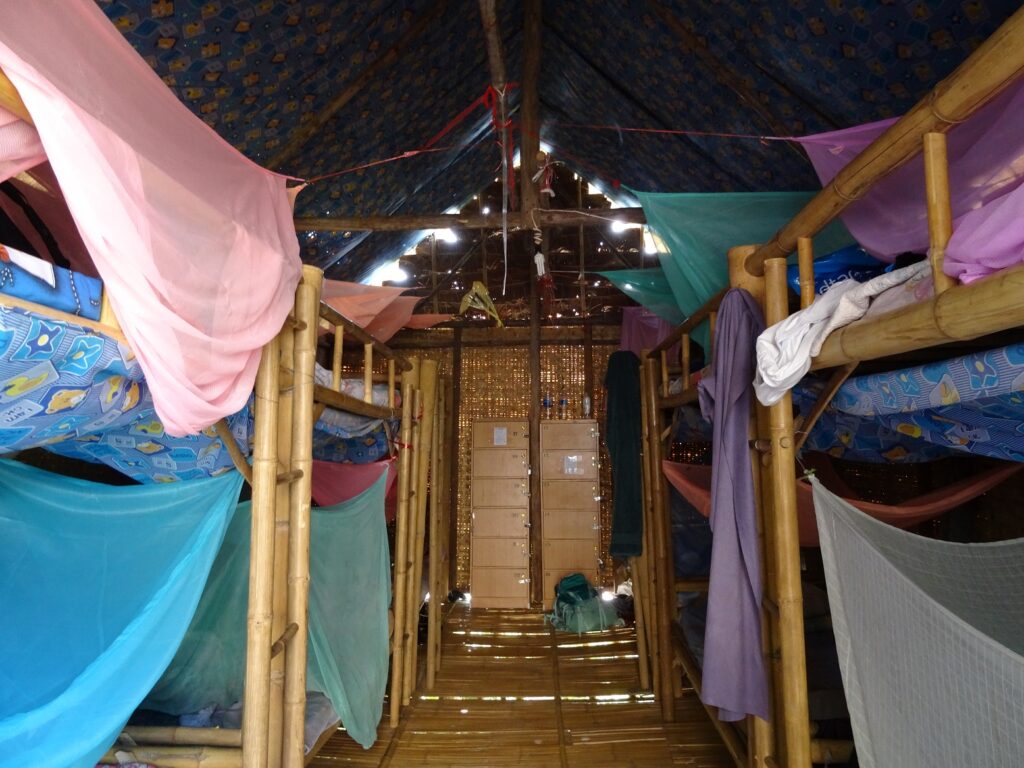 Conclusion
Like with so many things, choosing the bunk bed in a hostel dormitory ultimately boils down to personal preferences and/or the specific circumstances of the room. There likely won't be a perfect choice, but keep in mind that the minor inconveniences and unique challenges of hostel life are all part of the adventure!