The Sento Inland Sea, which lies between southern Honshu and Shikoku is home to countless islands worth visiting but you'll be hard pressed to find one as unique and off-beat as Naoshima, rightfully dubbed the "Art Island".
Starting in the late 1980s, Naoshima has slowly but steadily been transformed from a sleepy fishing island to one of the country's prime destinations for art lovers. Nowadays, three big reputable museums call Naoshima their home, as does Honmura's one-of-a-kind Art House Project converting abandoned buildings to immersive art installations.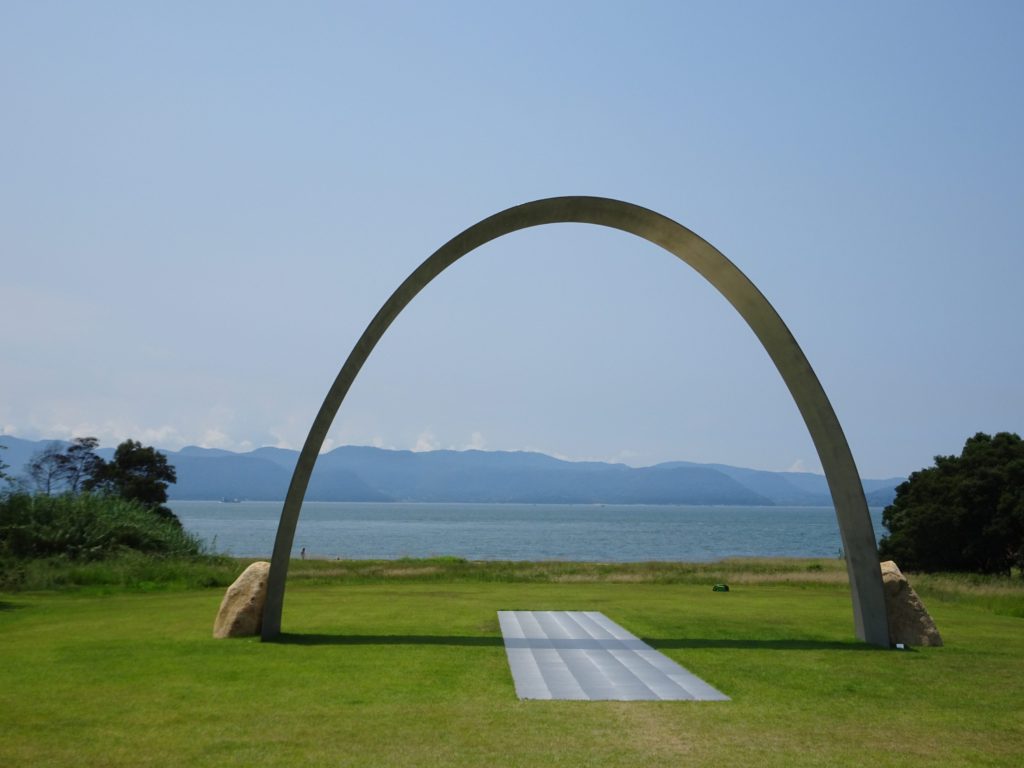 If that doesn't quench your thirst for art, countless sculptures are strewn all over the island, including Naoshima's two famous mascots in the form of gigantic pumpkins. It's a quirky place and one I can't recommend highly enough. Read on for my guide to Naoshima Art Island!
This post may contain affiliate links and I might earn a small commission at no additional cost to you. For more info click here.
What to see and do on Naoshima
There are two main villages on the island: Miyanoura on the western coast and Honmura on the eastern coast. Most sites of interest for visitors are located either in those two villages or along the southern coast of the island.
Honmura Art House Project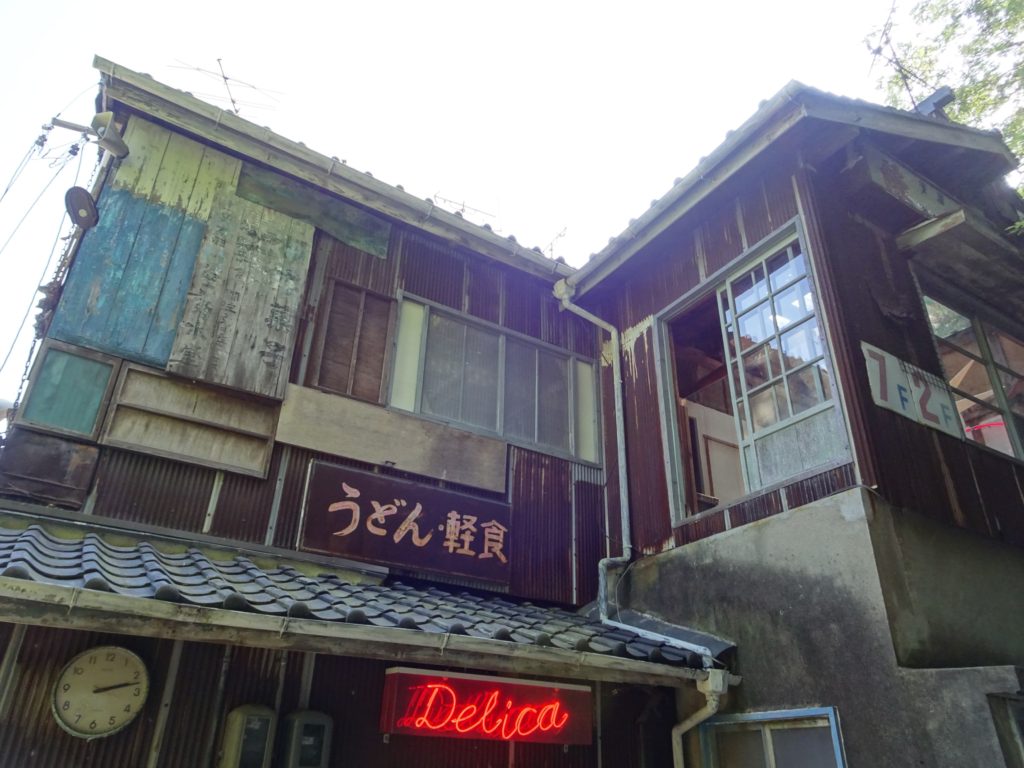 As compelling as the big art museums on the island are, the unique Art House Project was what impressed us the most on Naoshima. Ever since 1998, once-abandoned houses in the village of Honmura on the eastern coast of the island have been transformed into unique exhibition spaces.
The interesting part is that the artists tried to incorporate the history and culture of the respective locations into their artworks. Many of them are immersive experiences and all have their own unique twist. Visiting one house is 420¥, visiting all six will set you back 1,050¥.
As there is a lot to see and digest, I wrote a dedicated guide to the Art House Project.
Benesse House Museum
Like the other big museums on the island, this impressive exhibition site at the southern tip of the island has been designed by famous Japanese Architect Tadao Andō. On three floors, it features an impressive array of modern art by domestic and international artists, including David Hockney, Robert Rauschenberg and Hiroshi Sugimoto.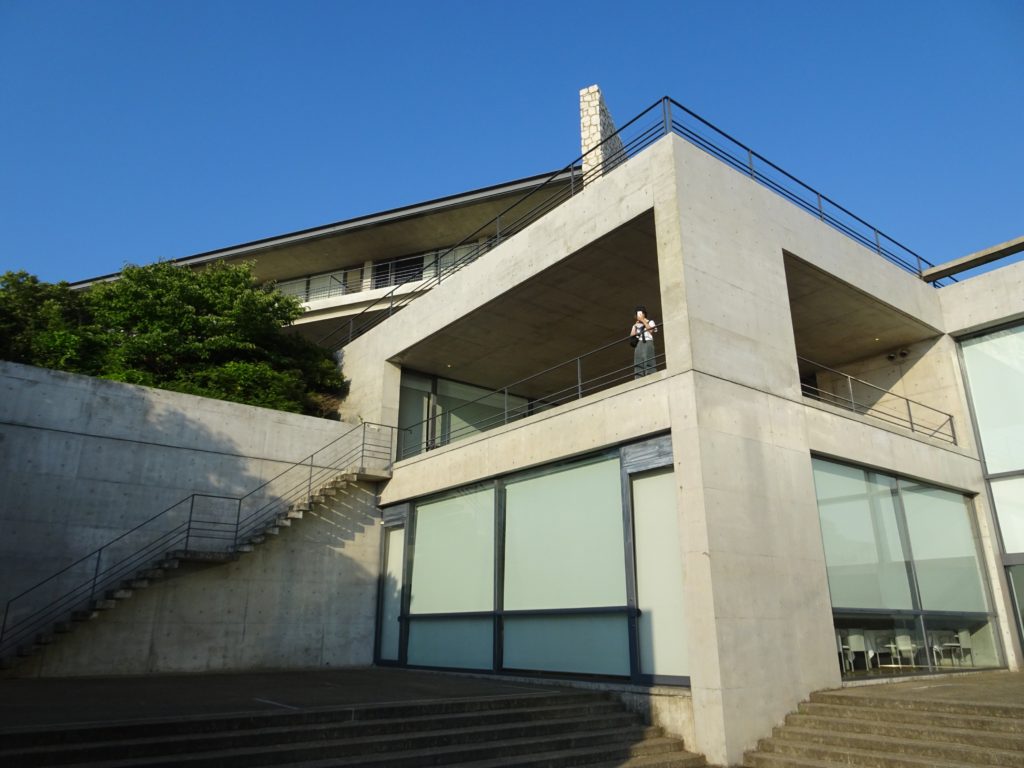 I particularly liked Yukinori Yanagi's The World Flag Ant Farm featuring live ants burrowing themselves through the flags of the world made of sand. So much for the oft-invoked permanence of art. We were told that a print of Andy Warhol's Flowers could be found in the museum as well, which we at first looked for unsuccessfully.
After some time we realized that it was placed in the restaurant (which was closed) but with some contortions, we had a chance to sneak a peek through the window. It really says something about the quality of a museum's collection if they can afford to hang works by one of the most famous artists in the world in a place where you have to basically lay flat on your belly to see them:-D.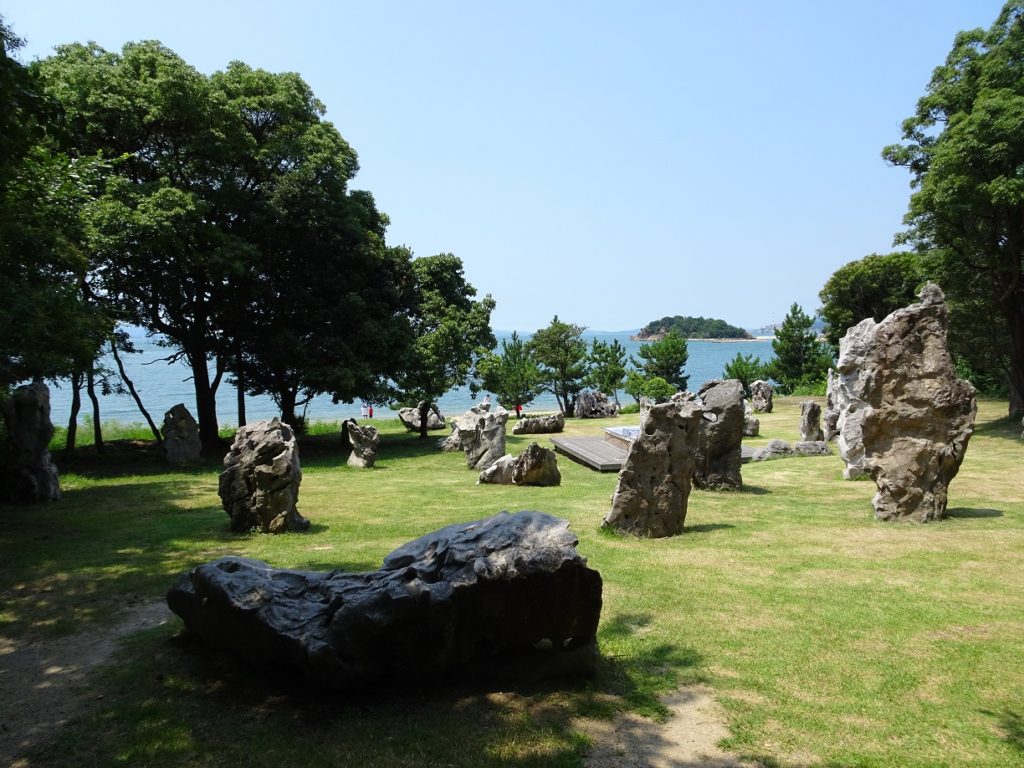 Make sure to also have a walk around the small cape directly south of the museum as it features some interesting art installations as well. These can be visited free of charge. The entrance fee to the museum itself is a bit steep at 1,300¥ but it's well worth it if you're the least bit interested in modern art.
Lee Ufan Museum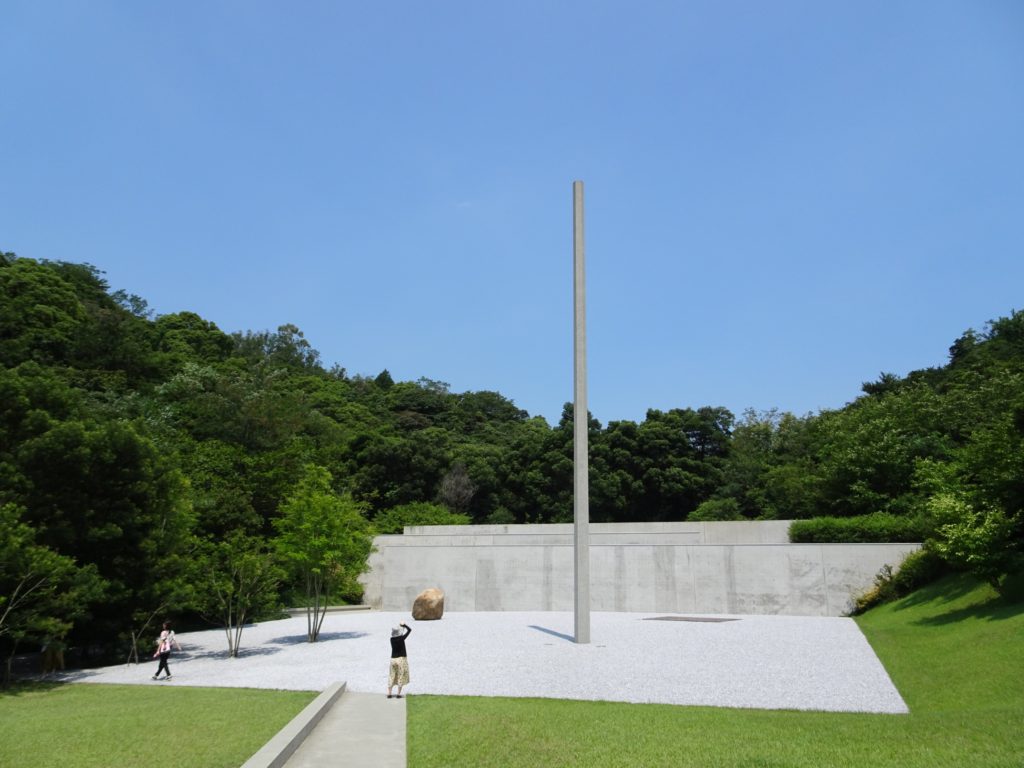 Contrary to the other nearby museums, this one focuses exclusively on the work of Lee Ufan, a Korean artist, who produced some beautiful minimalist paintings and sculptures. The museum is housed in a bunker-like underground structure, again designed by Tadao Andō.
We liked it but I guess it's best to have a look online to check whether or not the style is for you. The entrance fee is 1,050¥. The garden right outside the door also features some sculptures and installations by Ufan, which can be visited for free.
Chichu Art Museum
Another famous art museum, featuring, among others, works by Claude Monet.  Note that the entrance is by timed ticket, so make sure to reserve a timeslot if you want to go. We weren't aware of that and consequently couldn't visit, so I can't give you a personal take. I guess we have a reason to come back now, tough. The entrance fee is 2,100¥.
Naoshima Bath House I ♥ Yu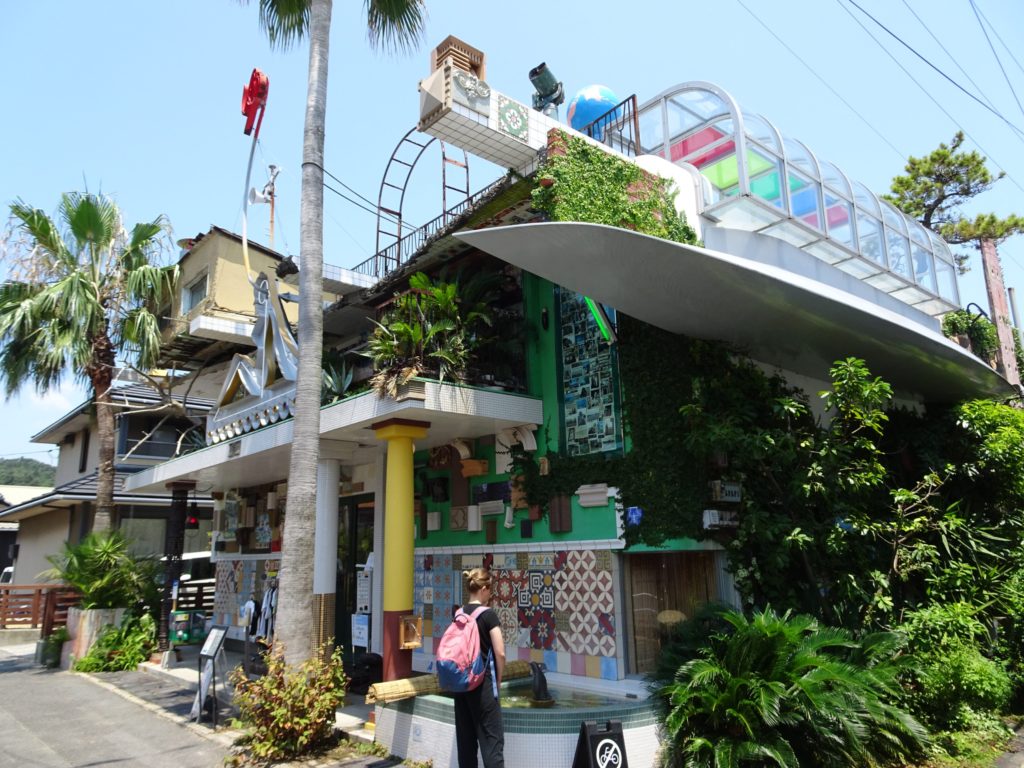 If you've walked around artworks all day and just want to relax for a bit, this bath house in Miyanoura village might be for you. This is a Sento, meaning that unlike in an Onsen, the water is warmed artificially, which doesn't take away from the pleasurable feeling of soaking your potentially aching muscles.
As this is still Naoshima, expect some zany artfulness during your bath – including a big elephant sculpture standing on the dividing wall between the male and female bathing areas. The quirky exterior looks like it includes every object that ever washed up on the island's shores.
The entrance fee is 500¥. Notice that like in most public baths in Japan, men and women bathe separately.
Artworks spread over the island
All over the island you'll find countless sculptures ranging from slightly wacky to outright bizarre. It's impossible to list them all, so I'll just mention three of my favourites.
Yellow Pumpkin and nearby art objects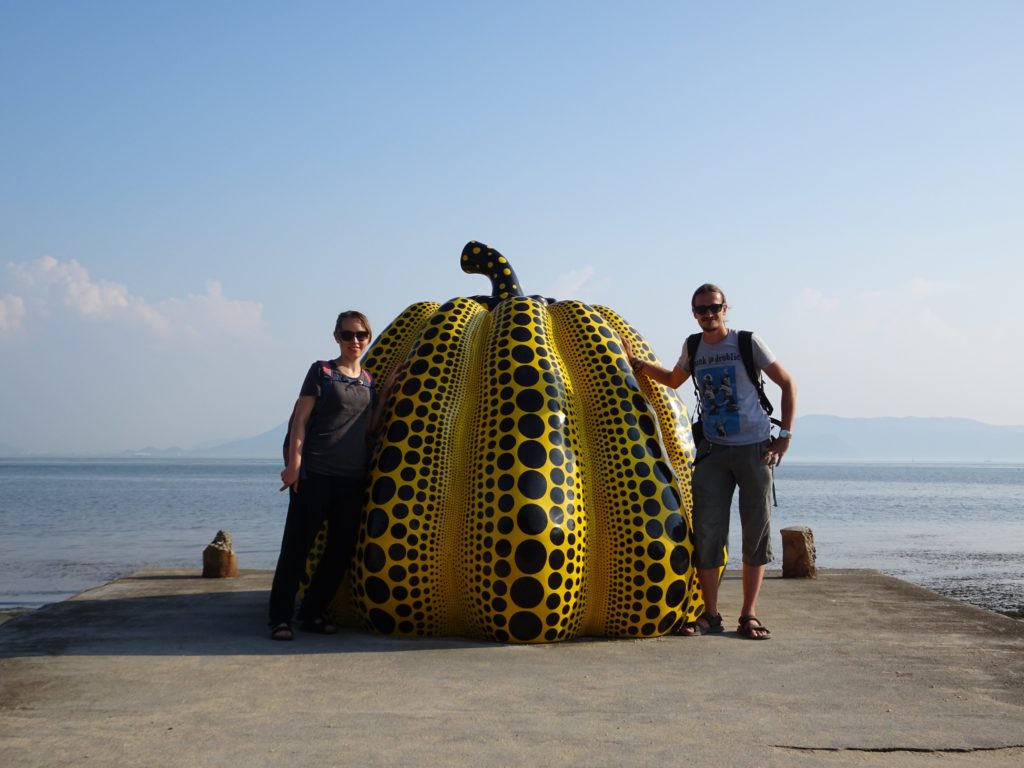 The Yellow Pumpkin Sculpture, designed by Yayoi Kusama is arguably the most famous piece of art on the island as is evidenced by the people standing in line to take their picture with it. We couldn't refrain either:-).
It can be found at the beach bit east of the Benesse House Museum. The nearby gardens of the hotel directly to the west feature other interesting sculptures, including a camel-flower-pot-hybrid creature by Niki de Saint Phalle.
Red Pumpkin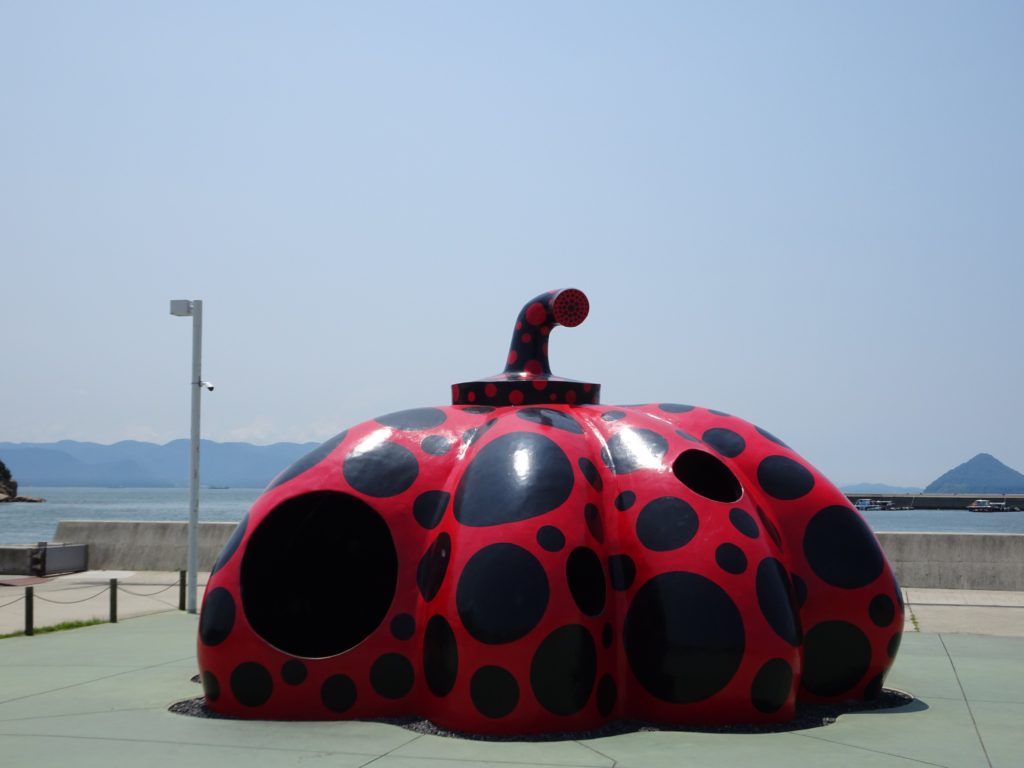 Also designed by Yayoi Kusama (I guess she really likes pumpkins), the Red Pumpkin Sculpture, unlike it's yellow counterpart, can even be entered. It can be found near the ferry port in Miyanoura Village. There's some other artworks nearby, including a cage-like sculpture called Naoshima Pavilion.
Another Rebirth
This giant trashcan is a bit out of the way, but cool enough to warrant a visit in my opinion (if only to snap a wacky picture). To get there turn north at the intersection directly north of the Lee Ufan Museum. The road will lead past a small lake populated by plenty of turtles and fireflies and to the southern tip of another lake, which is where you'll find the artwork.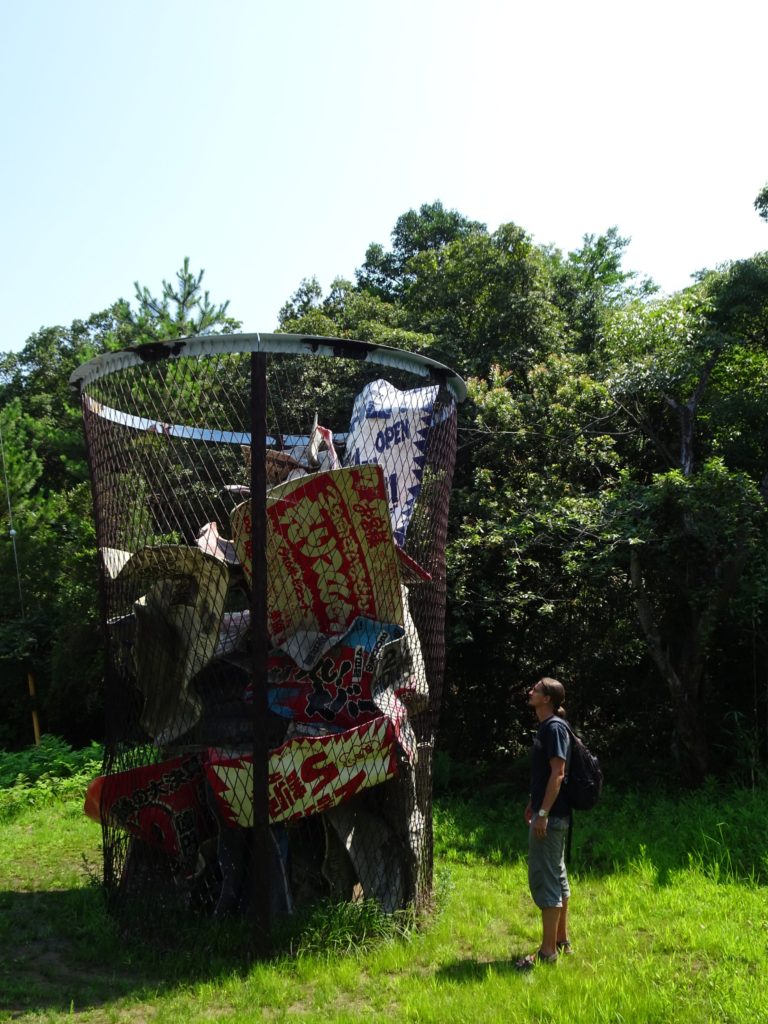 Map of Naoshima
This map shows the location of all sights mentioned above as well as some places to stay at.
Practicalities
How to get to Naoshima
Ferries to Naoshima Island leave from Uno Port (about 20 mins./550¥ Round Trip) on Honshu or from Takamatsu (about 50 mins./1,000¥ Round Trip) on Shikoku. You can check the timetables here.
Uno Port can be reached by train from nearby Okayama in a little over an hour with a change in Chayamachi (about 600¥). The artfulness of Naoshima seems to have migrated to the nearby mainland, as there are some interesting sculptures in Uno as well, including a Giant Boar Sculpture.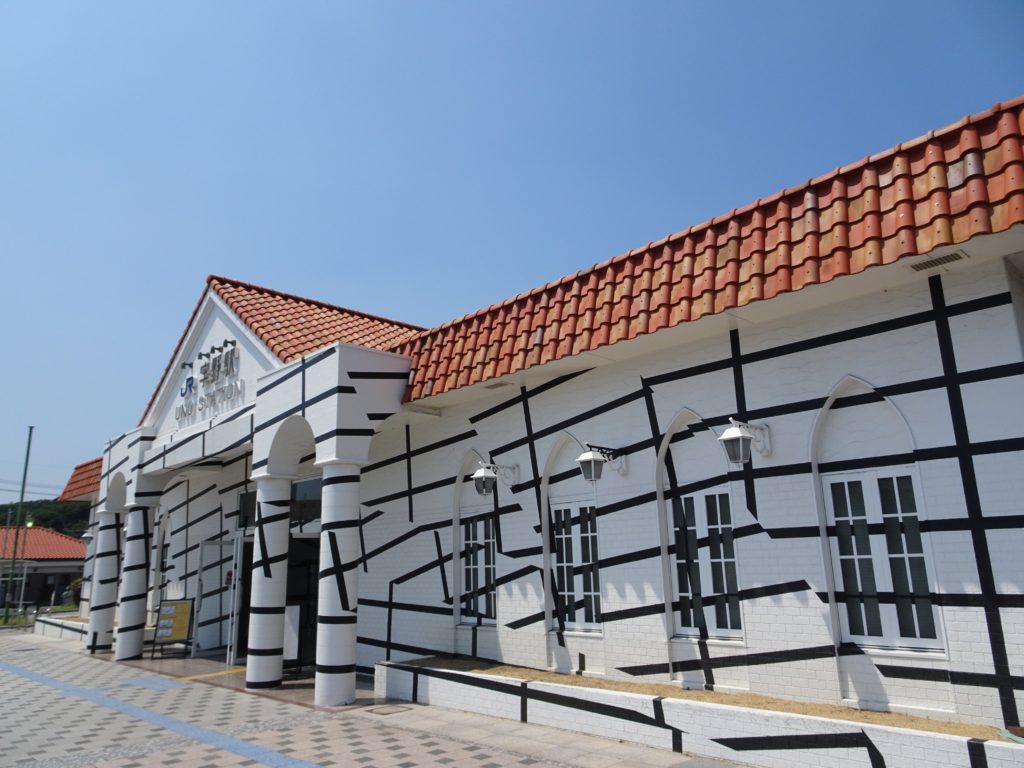 The Train Station itself is painted in a vertigo-inducing fashion.
How to get around on Naoshima
We explored a lot of Naoshima on foot. The island is rather small and the sites of touristic interest are all located in the southern half, so this is a viable option. There's also a bus servings making the loop to all the major art museums, although it's not super frequent. You can check the route and schedule on this site.
Where to stay on Naoshima
As the island has been drawing travelers for decades now, there are plenty of accommodation options to choose from. We stayed in the budget-friendly and pleasant Dormitory In Kowloon in Miyanoura Village.
There's some other budget as well as plenty of mid-range options in Miyanoura and Honmura. Have a look at the map above to take your pick.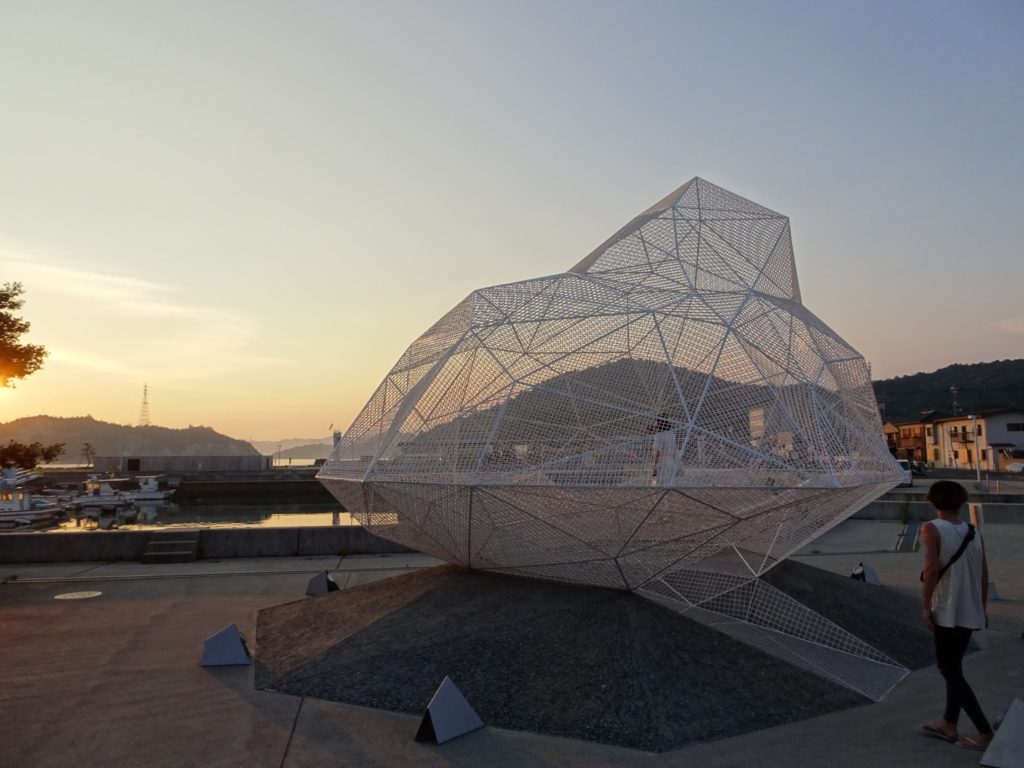 Where to eat on Naoshima
There are some small restaurants and cafés in both Miyanoura and Honmura village although most of them seemed to close pretty early. One option that was open in the evening was Shioya Diner in Miyanoura, which served mostly western food in an American-Diner like atmosphere.
Most museums also have a restaurant or small café attached if you need to regain some energy during your explorations.
Where to go next
Okayama, Capital of the "Land of Sunshine".
Miyajima Island, home to the magnificent Itsukushima Shrine and its Floating Gateway