Honmura Town on the southeastern coast of Naoshima Island has had quite an interesting history, having been transformed from a sleepy fishing village to one of Japan's premier destinations for art lovers. Ever since the late 1990's the empty shells of abandoned buildings have been remodeled as cutting-edge art spaces.
The houses are scattered through the pretty historic centre of the village and while their exterior is often unassuming (with exceptions), the interiors all hold different surprising installations. The goal was to generate a symbiosis between the historical architecture of the buildings with the modern art installations inside and thus the artworks often incorporate their surroundings either symbolically or more literally.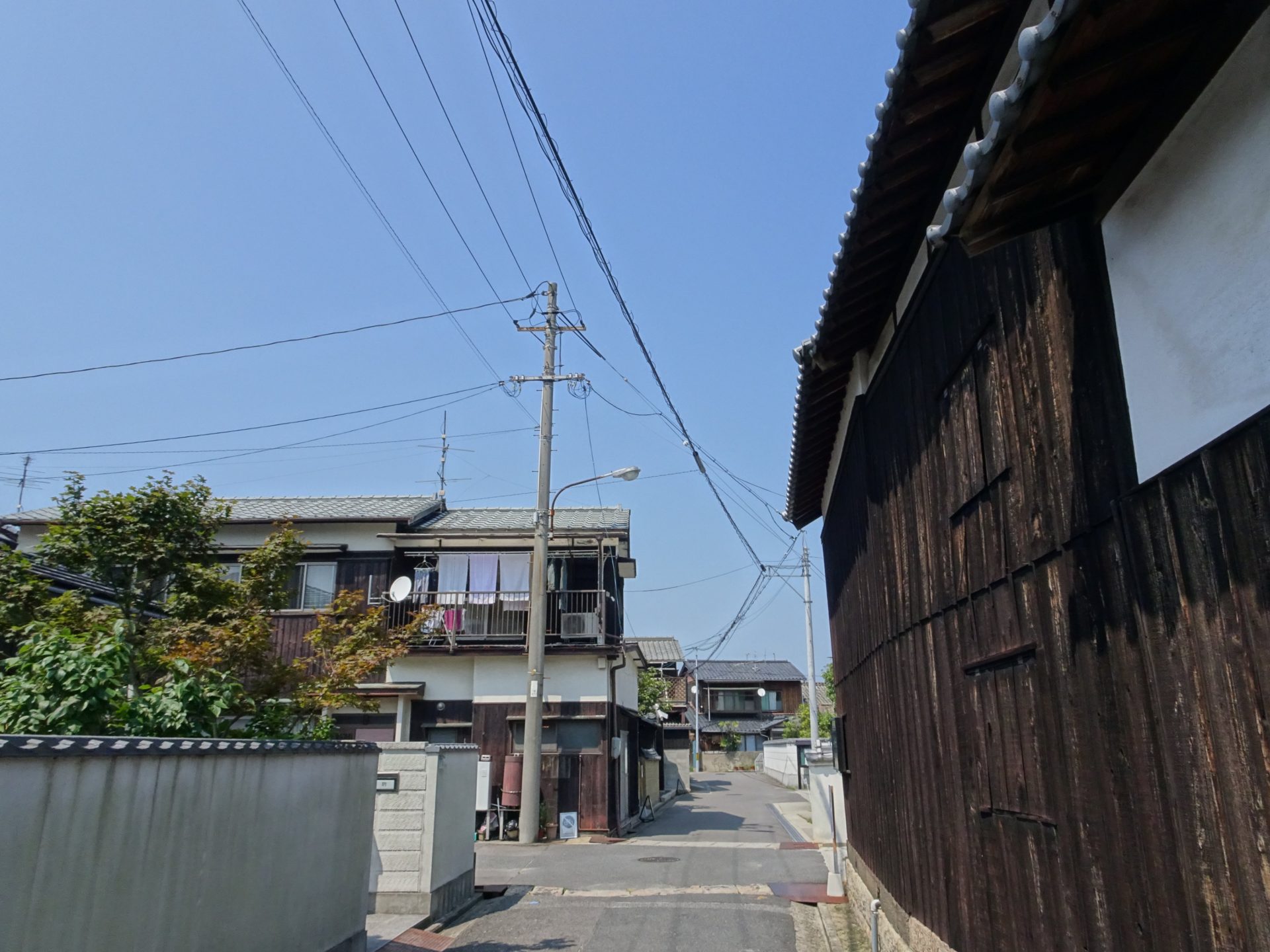 It's an ongoing project and every once in a while a new location pops up, so there is always something new to discover. During our visit to Naoshima Island, we checked out the six current sites and can tell you exactly which are worth visiting. Read on for everything you need to know about the Honmura Art House project.
This post may contain affiliate links and I might earn a small commission at no additional cost to you. For more info click here.
The Sites of the Honmura Art House Project
Kadoya
One of my personal favourites, Kadoya holds an off-beat installation of digital clock displays in and around a pool of water. It's housed in a traditional storehouse from the early 19th century and surprisingly beautiful to look at. We spent quite a while staring at the display of submerged clocks designed by artist Miyajima Tatsuo.
It can be found at in the centre of the village slightly southeast of Gokaisho.
Go'o Shrine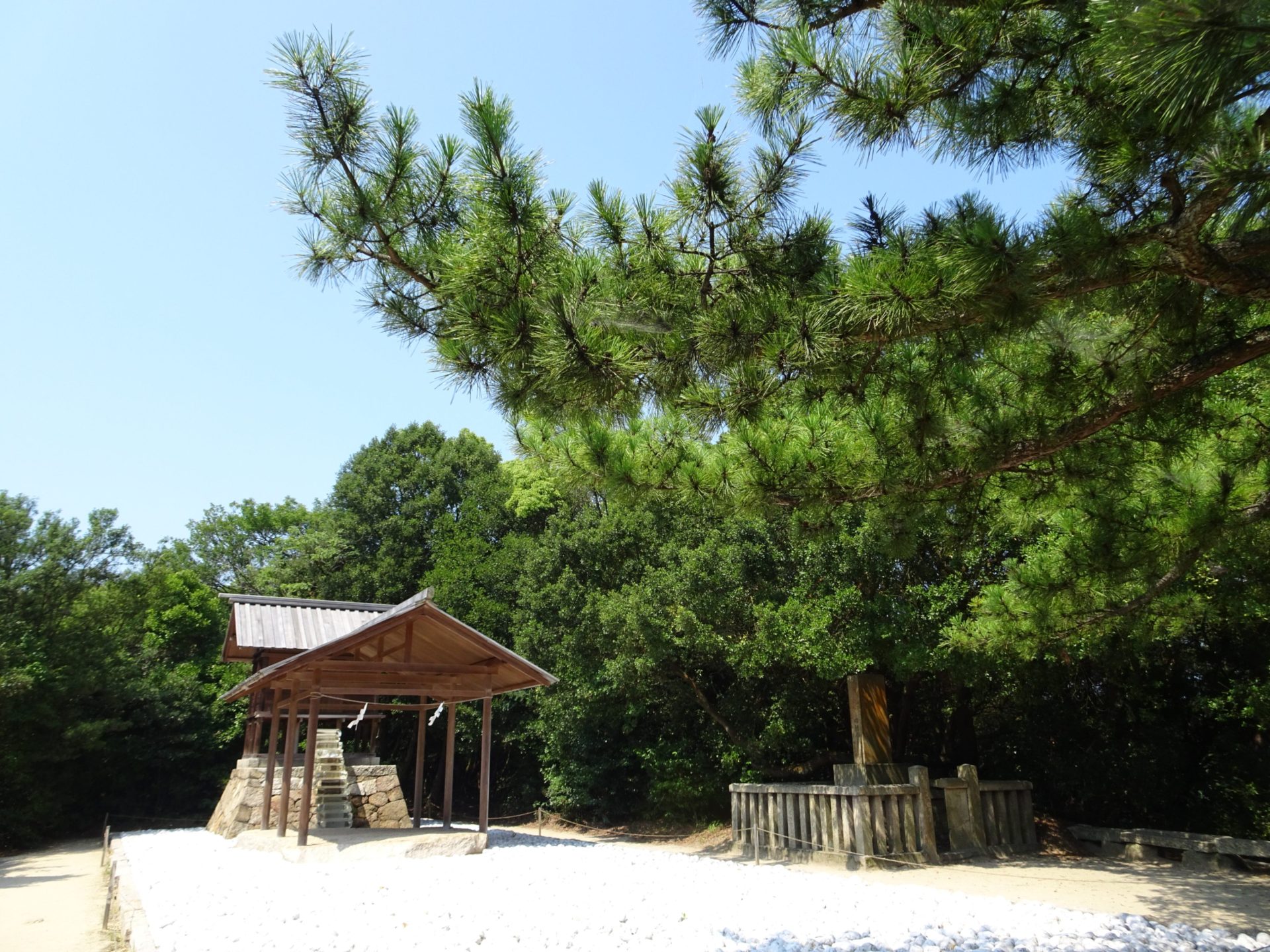 This artwork, designed by Sugimoto Hiroshi, is built around a below an old wooden Shinto Shrine. An inaccessible glass staircase leads from the shrine's Haiden (Worship Hall) to an underground chamber, signifying the unity of heaven and earth. The underground chamber can be accessed through a small gap which leads into a quite narrow tunnel through the rock, which is probably not for the claustrophobic.
It's located on a small hill at the eastern end of the village.
Minamidera
More an immersive experience than a tangible work of art, access to James Turrell's Minamidera artwork is timed. You'll enter in small groups into a room of complete darkness, in which your body's perception of light will be revealed to you. We found it to be quite a unique experience.
Contrary to the other Art Houses, this is a new structure, designed by the island's favourite modern architect, Ando Tadao. Minamidera can be found at the southern edge of the village.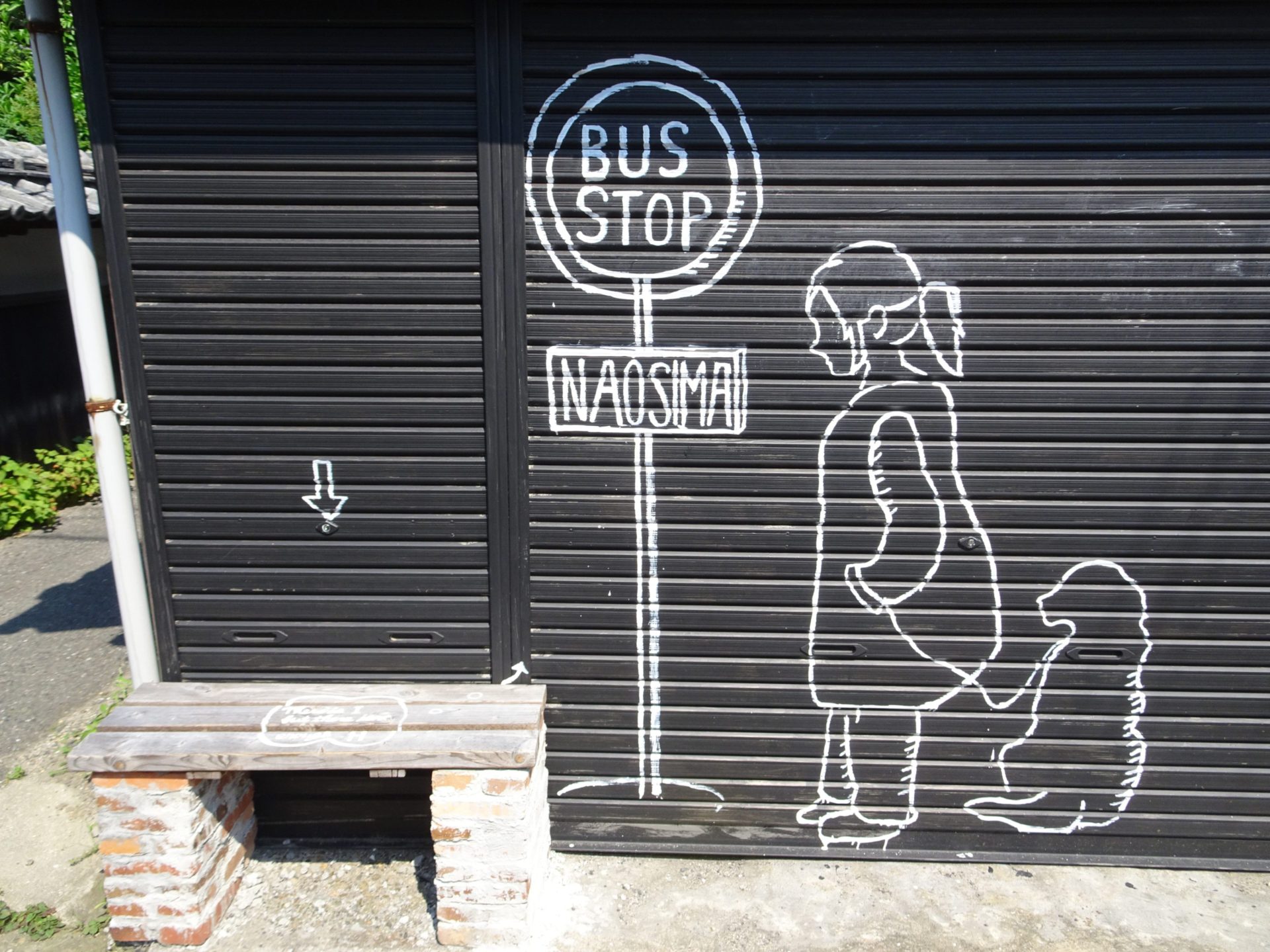 Gokaisho
This art house is located in a building, to which the islanders used to come to play Go. Inside you'll find Suda Yoshihiro's Tree of Spring consisting of a series of carved wooden camellia flowers. There's a small garden with actual flowers contrasting the artificial ones inside.
The house can be found along the main west-east road leading to the port.
Ishibashi
Located in a former salt merchant's residence, Ishibaishi contains two large paintings by Senju Hiroshi, which are painted on panels all along the walls. It's located at the northern edge of the village. Turn left when exiting Gokaisho and take the first right.
Haisha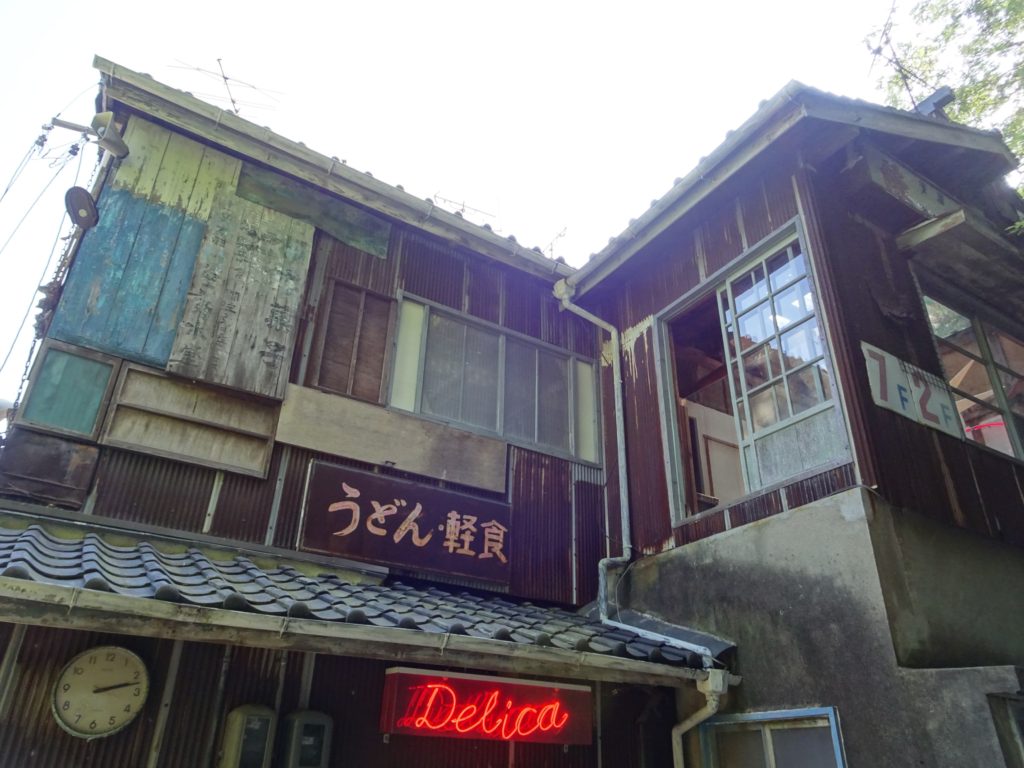 Shinro Ohtake-designed Haisha is housed inside a former dentist's office and is the only Art House that looks as eccentric on the outside as it is inside. Covered in rusty metal sheets and with a distinct run-down appearance, it wouldn't be out of place in a Nightmare on Elm Street Movie.
Inside, there are lots of things to see ranging from Neon signs to a giant statue of liberty. It's located at the western edge of the village along the road to Miyanoura.
Which is the best Art House to visit?
I highly recommend going to see all of them as they are very diverse, but if you're short on time or money, I'd say visit either Kadoya or Haisha. Both feature rather unusual installations and give you a good idea of what the project is all about.
Other sights on Naoshima
The entire island is a paradise for art buffs and lovers of outright wackiness and there's plenty to explore outside of Honmura Village. Check out my Complete Guide to Naoshima for other things to see on the island.
Map of Honmura and the Art Houses
This map shows the location of the six art houses mentioned above as well as some potential accommodations.
Practicalities
How much is the entrance fee?
A single ticket to one of the houses is 420¥, while visiting all 6 will set you back 1,050¥. Thus, if you plan on visiting more than two, get the combination ticket.
What else to know
In some of the houses, you're required to take off your shoes (signs will tell you where). Also, you're unfortunately not allowed to take photographs inside any of the buildings, which also explains the lack of interior shots in this post.
How to get to Honmura Art House Project
Ferries to Naoshima Island leave from Uno Port (about 20 mins./550¥ Round Trip) on Honshu or from Takamatsu (about 50 mins./1,000¥ Round Trip) on Shikoku. You can check the timetables here. Note, that one of the connections goes directly to Honmura, while the others go to Miyanoura on the western coast of the island.
Uno Port can be reached by train from nearby Okayama in a little over an hour with a change in Chayamachi (about 600¥).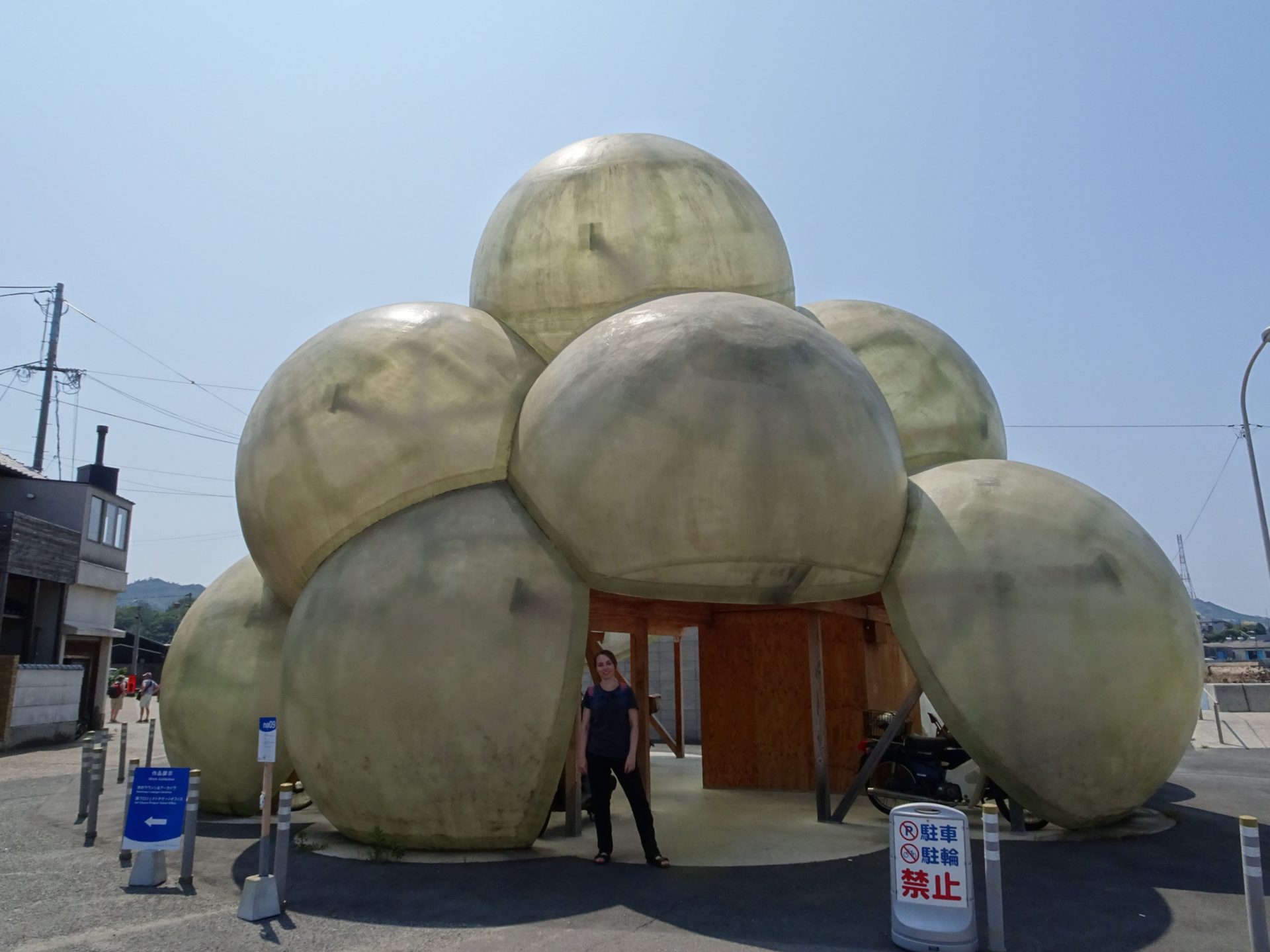 If you're already on the island, there's a somewhat infrequent bus service making the loop to all the major art sites, including Honmura. You can check the route and schedule on this site. Otherwise, the island is small enough to make walking a viable option. Going by foot from Miyanoura to Hinmura shouldn't take more than 20 minutes.
Where to stay on Naoshima
We stayed in the budget-friendly and pleasant Dormitory in Kowloon in Miyanoura Village on the opposite shore of the island. Honmura also has a couple of budget-options, like Guest House Shimayado Aisunao. Have a look at the map above for more places to stay.
See also
A guide to Naoshima, Japan's quirky Art Island
The best things to do in Okayama, capital of Japan's "Land of Sunshine"