Calibishie is a cute little village on Dominica's northern coast and a good place to get a taste of traditional village life on the island. There's an abundance of beautiful beaches in the vicinity and with the picturesque cliffs at the Red Rocks and the ruins of the old Hampstead Estate sugar mill, there's no shortage of reasons to stop by. Find everything you need to know in this guide.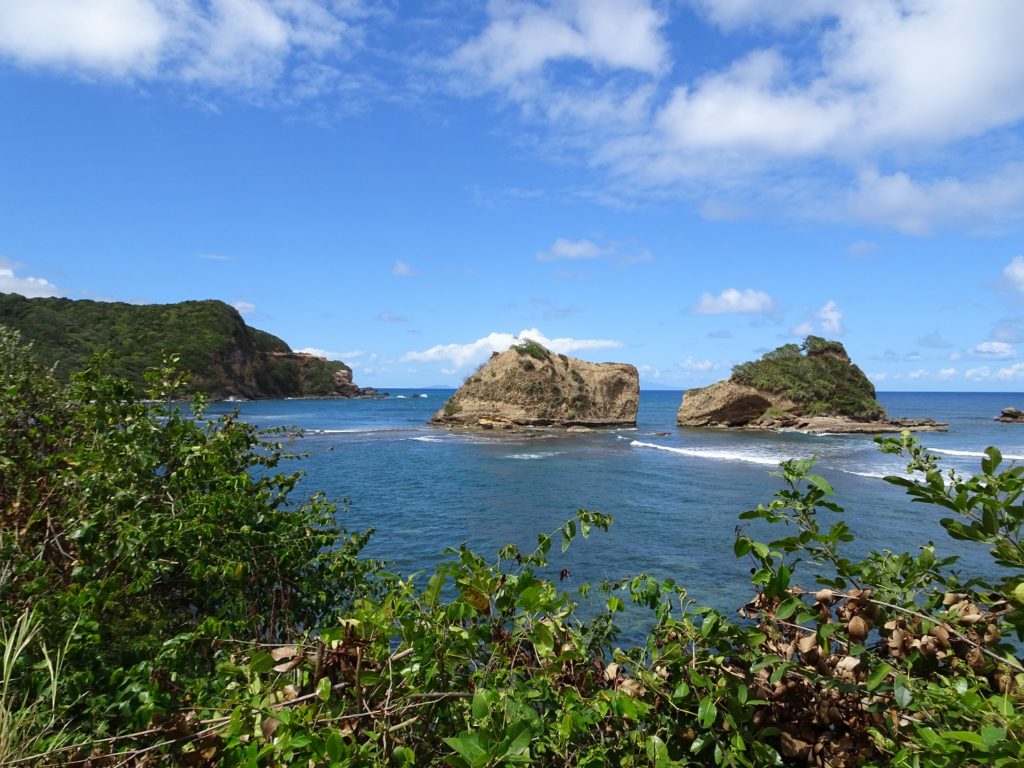 This post may contain affiliate links, and I might earn a small commission at no additional cost to you. For more info, click here.
What to see and do in Calibishie
Red Rocks at Point Baptiste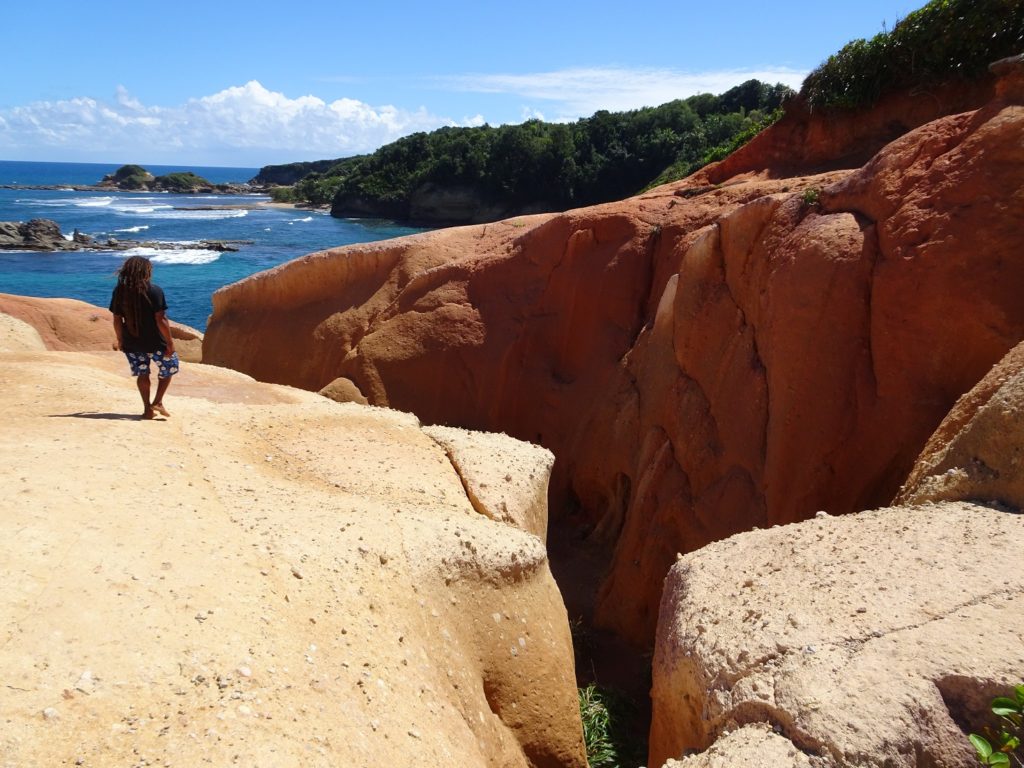 The Red Rocks are an interesting cliff formation situated a little to the east of Calibishie proper at Pointe Baptiste. The top affords nice views of the sea – including to Guadeloupe's Îles des Saintes on a clear day – as well as along the coast, and you can even explore a small cave in the cliffs that used to be inhabited at some point in the past.
Further evidence of the former occupation of the place is given by sets of stairs carved into the rock, as well as some petroglyphs. There might be a caretaker around who can show you the various points of interest and tell you a little about its history. Apart from a small voluntary tip to him, visiting the place is completely free.
To get to the Red Rocks, follow the main road out of town for about 10 mins (by foot) from the eastern end of Calibishie and then turn sharp left into a road that runs almost parallel to the main road.
Follow this one to its end and then take a small path through the trees until you emerge on top of the cliffs. Getting there from Calibishie seems a bit circuitous as you have to zig-zag east and then west again, but this is the shortest way without cutting through someone's backyard.
Hampstead Beach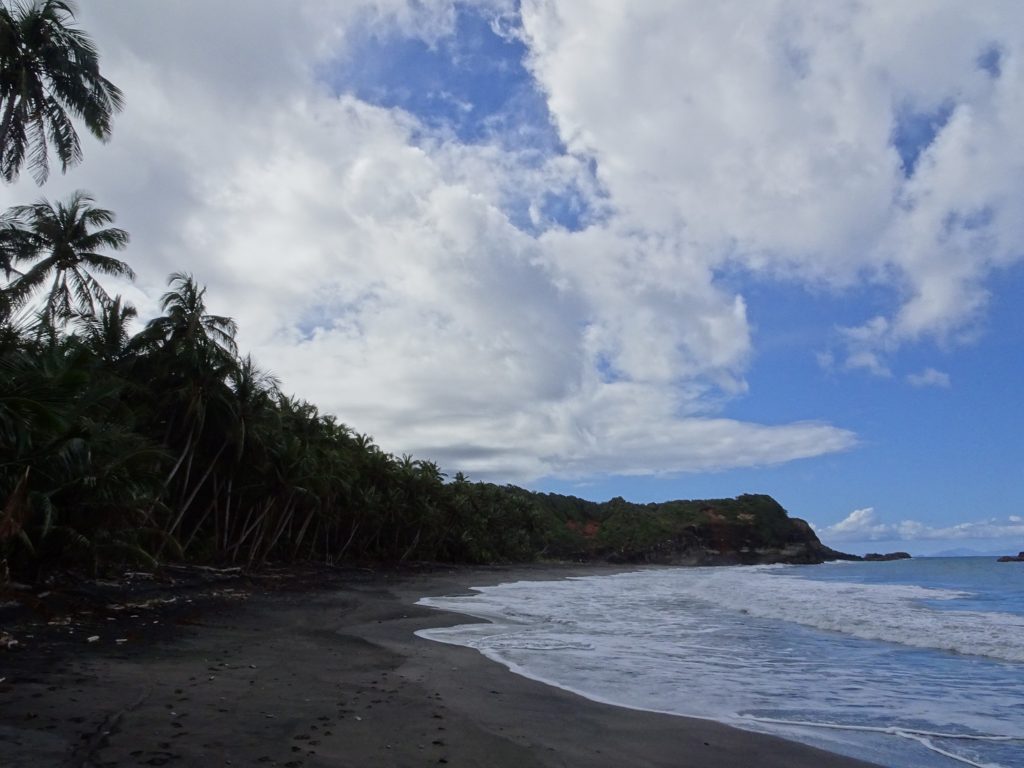 This is by far my favourite beach on the island, and it's an unbelievably atmospheric place. If you close your eyes and try to imagine the quintessential wild tropical beach, I'd venture to guess that your imaginary location looked very similar to Hampstead Beach.
Backed by coconut palms and populated by countless little scuttling crabs, it's a great place to spend a couple of hours. Swimming is possible as well, although you should still be careful not to venture too far from the shore.
If you're a fan of the Pirates of the Caribbean Movies, you'll likely be interested to hear that Hampstead Beach was used as a filming location in the second movie. It's the beach that Jack Sparrow runs along while being chased by a tribe of Cannibals.
The turn-off for the beach can be found in a bend of the coastal road, about 1,5 km or one mile west of Calibishie, before the road crosses the Hampstead River. Once you've found it, it's just a 5-minute walk down to the beach.
Hampstead Estate Ruins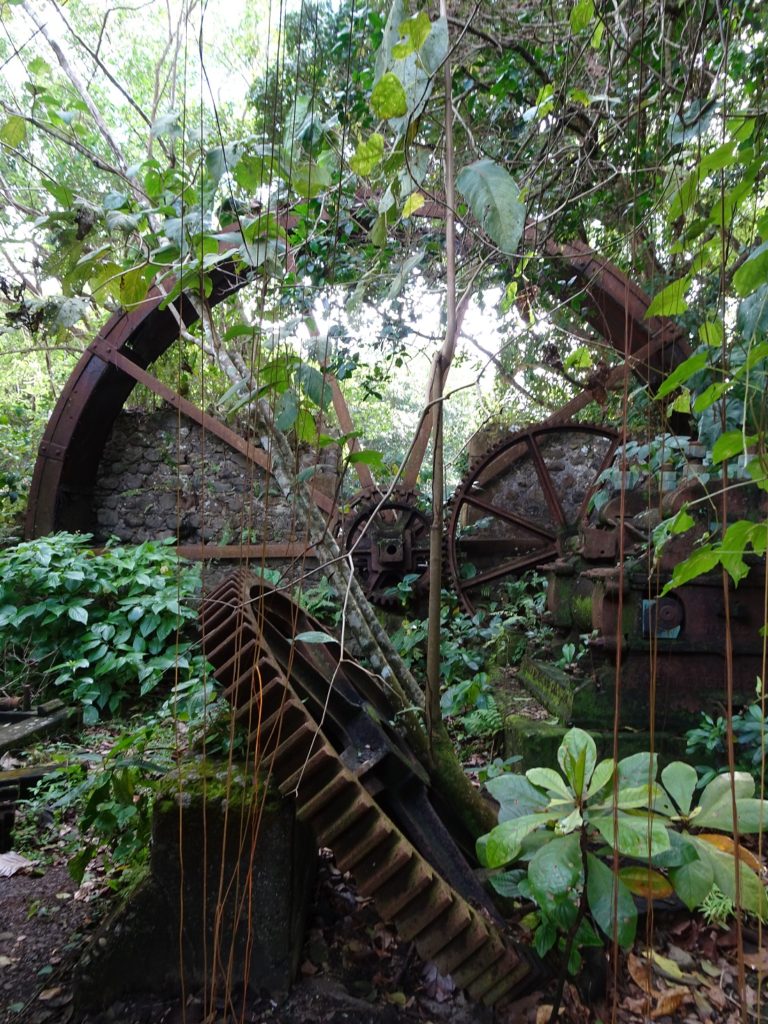 These ruins of a former Sugar Mill are located along the coastal road close to Hampstead Beach. There are several buildings, overgrown by creepers and fig trees and dotted by red ginger flowers. Half taken back by nature, it's an eerily beautiful place to wander around and check out the old pieces of machinery.
The abandoned estate is situated next to the Hampstead River – you can find it by following the road west from the turn-off for Hampstead Beach for about 10 minutes on foot.
Practicalities
The Best Hotels in Calibishie, Dominica
There's no real shoestring option here, which is why we opted to stay in Portsmouth and took a minibus to Calibishie. If you can afford it, I'd say that the beautiful surroundings warrant spending at least one night in the village.
Sea Cliff Eco-Cottages east of Pointe Baptiste as well as Veranda View Guesthouse and Calibishie Sandbar in the village would be midrange options, while at the top-end you have Pointe Baptiste Estate near the Red Rocks.  All of them come highly recommended.
Have a look at this map to find more options: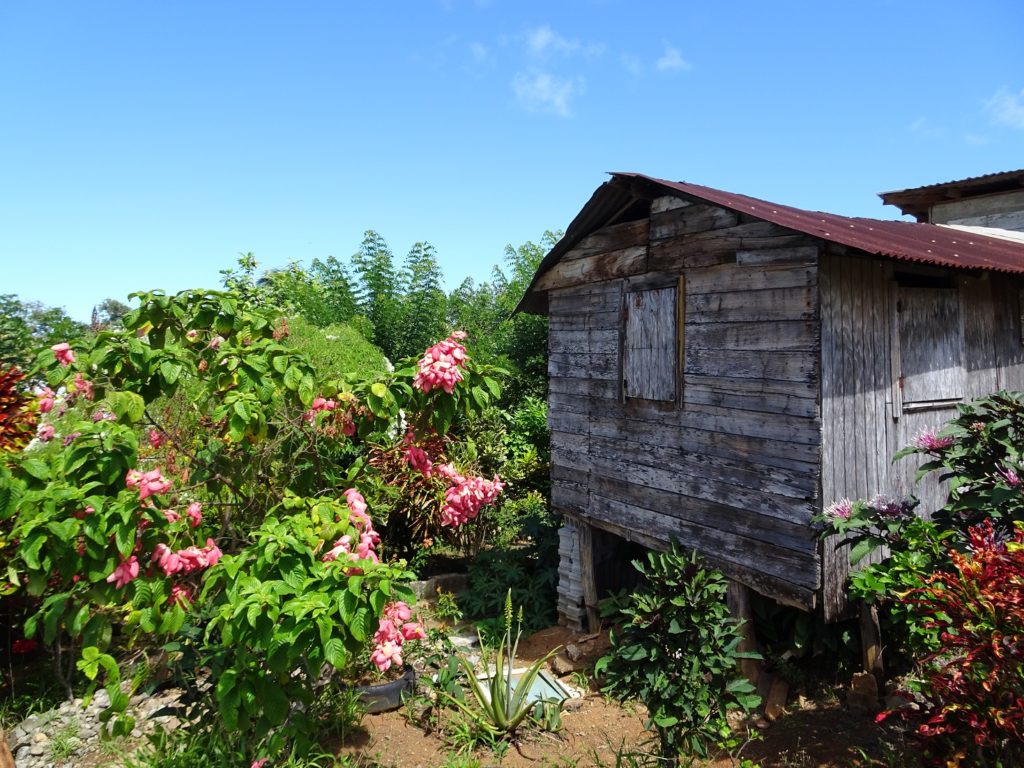 Where to eat in Calibishie?
There are a couple of Cafés and smaller restaurants serving creole food along the main road in the village. Coral Reef Restaurant is a good option for cheapish local food.
How to get to Calibishie?
Minibuses serving the coastal road from Portsmouth to Marigot and further to Castle Bruce pass through Calibishie and can be waved down from anywhere along the way. If you're traveling from Roseau, buses going the route start near the New Market in River Bank road.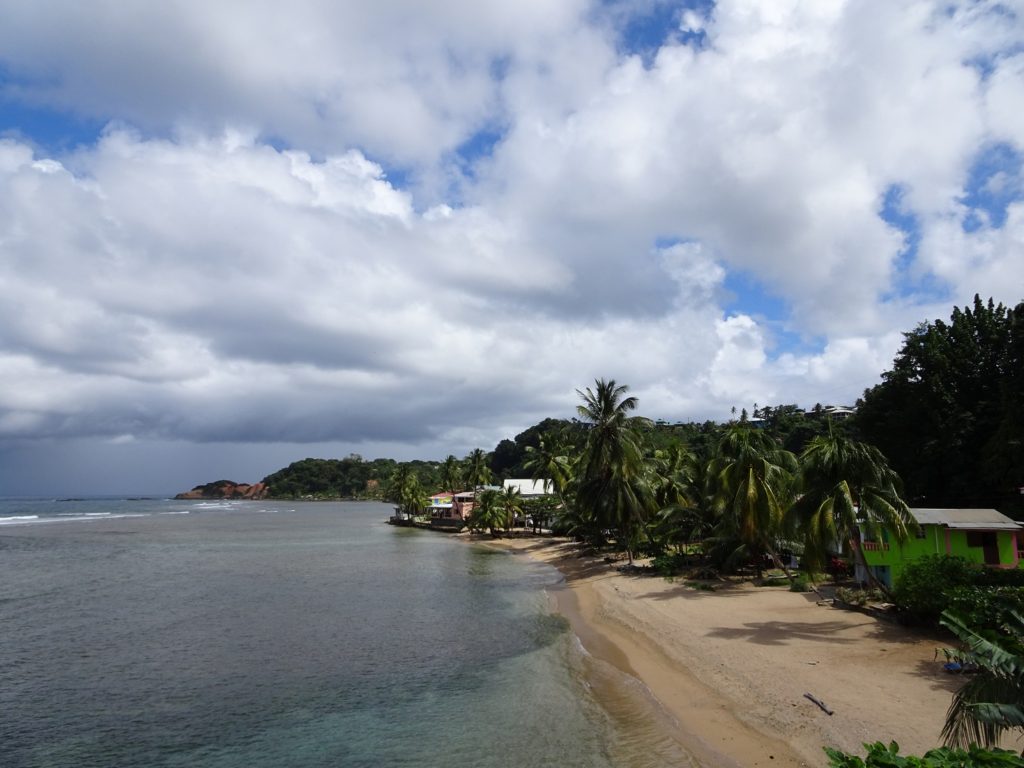 Where to go next
Kalinago Territory – Home to Dominica's indigenous Kalinago People
Portsmouth – Dominica's Second City, location of the atmospheric Indian River and historic Fort Shirley