If you've been anywhere in South-East Asia, you're bound to have heard other travelers telling stories of Bangkok's Khao San Road.
Strike that – you've probably heard of it even if you've never set foot into Asia before, just because you've been pestered with stories of drunken debauchery by your wasted cousin Steve, telling you how awesome the place is at every family reunion for the last five years.
The fact of the matter is, Khao San Road seems to attract travelers (not just backpackers) like moths to a flame, and the common view seems to be that you haven't really visited Thailand if you haven't visited that one tiny sliver of Bangkok.
So you might wonder – what's the buzz all about and is it actually worth dropping by, or should you rather stay clear of the area altogether?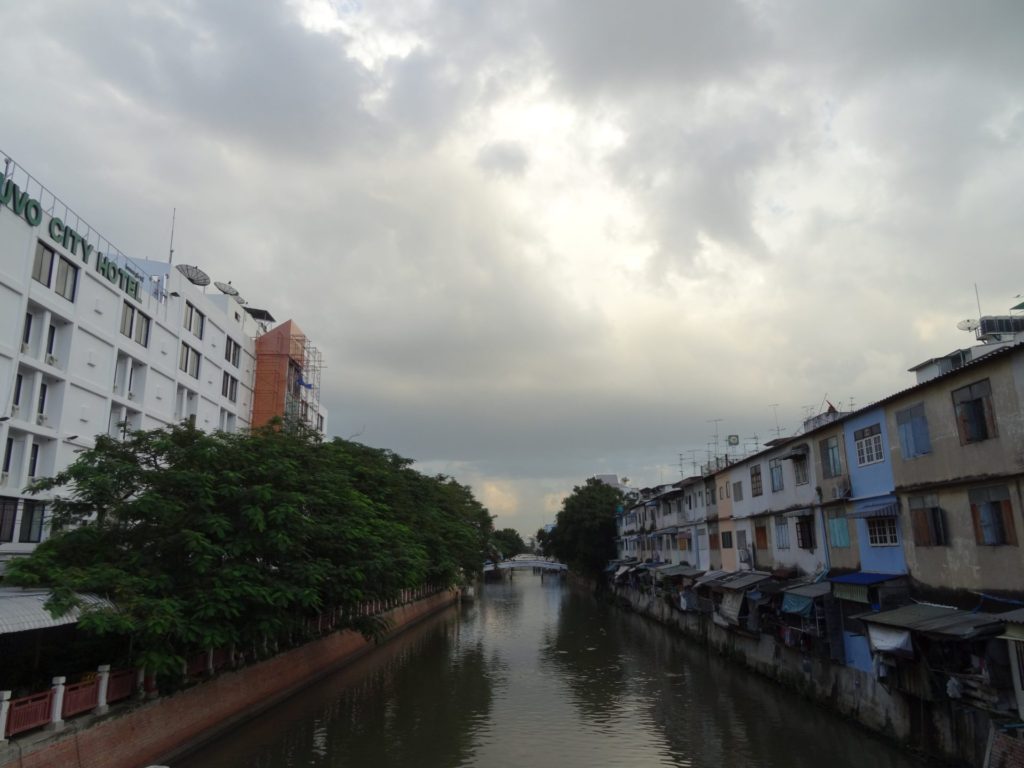 Spoiler Alert: As is usually the case, it depends on what kind of traveler you are and what you're looking to get out of your trip. I've broken it down below. If you've already decided that you want to go, you can skip the opinion piece and head straight down to the Practicalities-Section.
Otherwise, read on for what's good and bad about Khao San Road.
This post may contain affiliate links and I might earn a small commission at no additional cost to you. For more info click here.
What's good about Khao San Road
All right, I'm all about positivity, so let's start with the draws of the area.
Khao San Road is cheap as hell
Low Prices are usually important on the backpacker agenda and there's no denying it: Khao San Road has probably the highest density of cheap places to lay your head in Bangkok if not all of Thailand.
The sheer number of hotels means that competition is a serious factor, and paying 120฿ for a dorm bed is the rule rather than the exception.
The same goes for food, and you can fill up on your body's naturally required amount of Pad Thai for weeks to come. The low prices are hard to argue with and are the main reason for me staying in the area when I first visited the city, although I opted to stay a couple of blocks away from the mayhem of Khao San Road proper.
It's a great place to meet fellow travelers
Depending on your preferences, this can be both a reason for or against staying at Khao San Road, but this is where you'll meet travelers of every stripe and nationality converging in one place.
If you're not quite sure yet where you want to go in Thailand or South-East Asia in general, this is where everyone will tell you their favourite place they've been to (whether you've asked for it or not).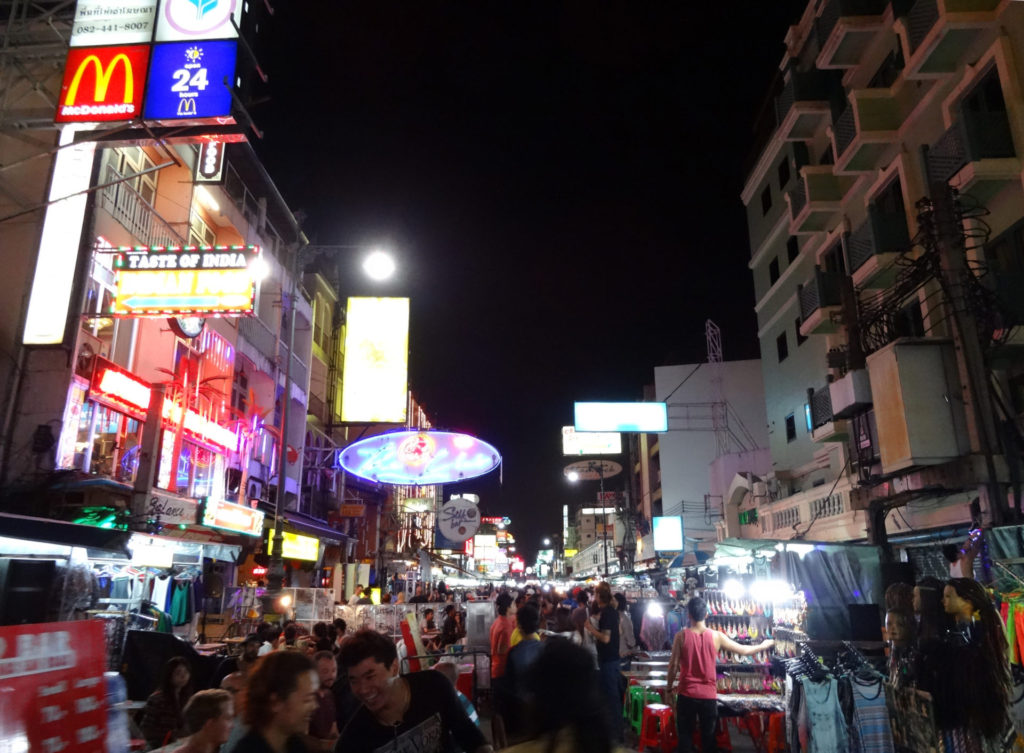 Word of Mouth goes a long way, and is usually much more up-to-date than any guidebook can be. I've definitely taken many a recommendation by fellow travelers to check out places I wouldn't otherwise have seen.
It's the place for comfort food
Have you had enough Tom Yang Gong to last a lifetime? Have you had a hankering for a decent burger for weeks? Has the amount of rice you've eaten over the last couple of weeks given you vivid nightly flash-backs to the Vietnam War, even though you were born in 1991 and your only combat experience was that one time you played Paintball at your best friend's birthday party?
Then Khao San Road is the place to come to. I challenge you to name any food you've been longing for during your travels that you haven't found here. Whether it's pizza, kebab, sushi or chicken wings: You'll find it at Khao San Road, and it will probably be cheap.
Khao San Road is centrally located
Have you had enough of the area? No problem – walk a few hundred meters in any direction, and you've left it behind. For example, staying in the vicinity of Khao San Road is super convenient for visiting the nearby Grand Royal Palace early in the morning to avoid the crowds.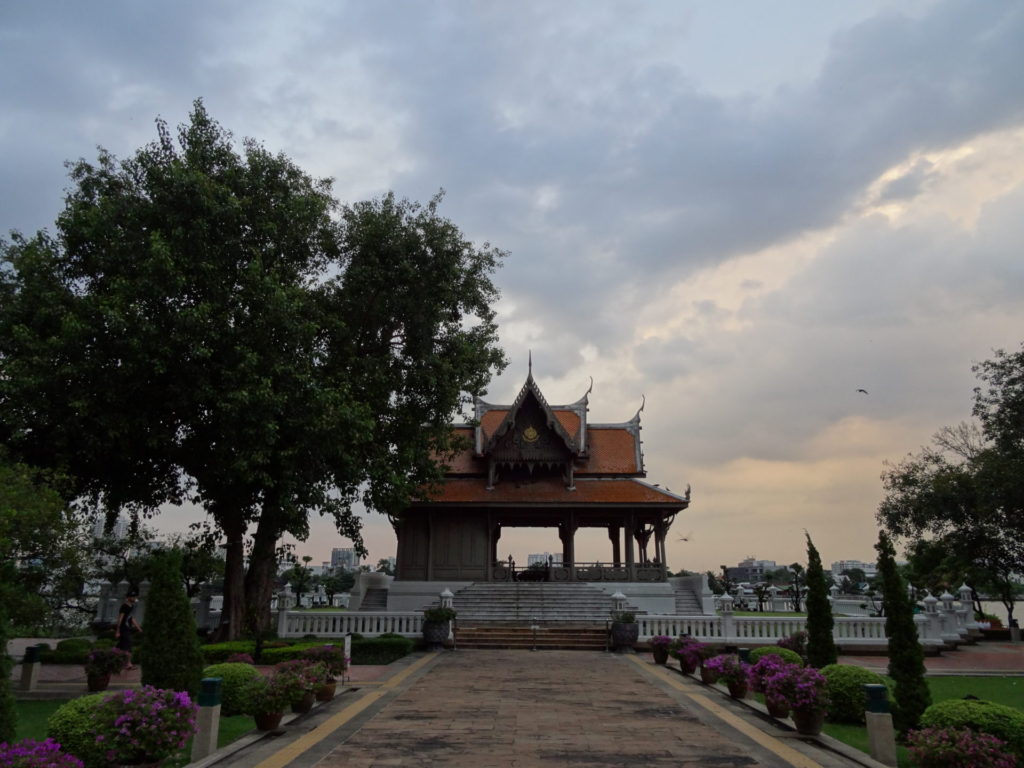 Public transportation is a bit scarce, but as you might have expected, Taxis and Tuk-Tuks circle the area like sharks their dying prey. Just be prepared to haggle until you get a reasonable price.
What's bad about Khao San Road
Obviously, everything mentioned above also has some unpleasant side effects.
It's tout central
The competition between hotels, restaurants and bars also means that it's necessary for people to tell travelers why their place is the best all around. It's clear they need to do it, but it can get a bit jarring when you get told for the tenth time, that this one place really has the best Green Curry around.
Apart from food and lodging, expect a whole range of alcohol (more often than not served in buckets), weird snacks (Roasted scorpions, anyone?) and whole portfolios of falsified documents for sale (I'd abstain).
Khao San Road never sleeps (and neither will you)
Sleep is a luxury for travelers, right? It certainly seems to be in this area. People come to Khao San Road to party, not to get their beauty sleep. Especially if you're staying in a dormitory, expect people drunkenly entering at 4am, switching on the lights and messing up the lyrics to last year's Billboard 100 hits.
Some ear plugs and even one of those sleep masks you'll get on long-distance flights will go a long way around here.  
This is as far away from the "Real Thailand" as you're going to get
You want to see the real Thailand? You're looking for those elusive authentic experiences? Then you should travel around the Isan-Region.
Khao San Road is a bit like Disneyland – everything is bright and colourful, but most things are also fake (Plus you always have the suspicion that the person walking around in the Cinderella Costume really is a Norwegian guy on a stag party).
This area is the biggest bubble of other travelers you're likely to find in Asia, and while that can be fun for a while, it might not be exactly what you're looking for on your trip.
Khao San Road is heaven for pick-pockets
I don't think I can count on both hands the amounts of stories I've heard of people being parted from their belongings in this area. Just imagine: Thousands of wasted, clueless tourists stumbling about. This has to be the dream scenario for every pick-pocket under the sun.
As always in crowded areas: take care of your belongings, never leave your bag next to the table in a restaurant when going to the bar or toilet (even if you're there with other people).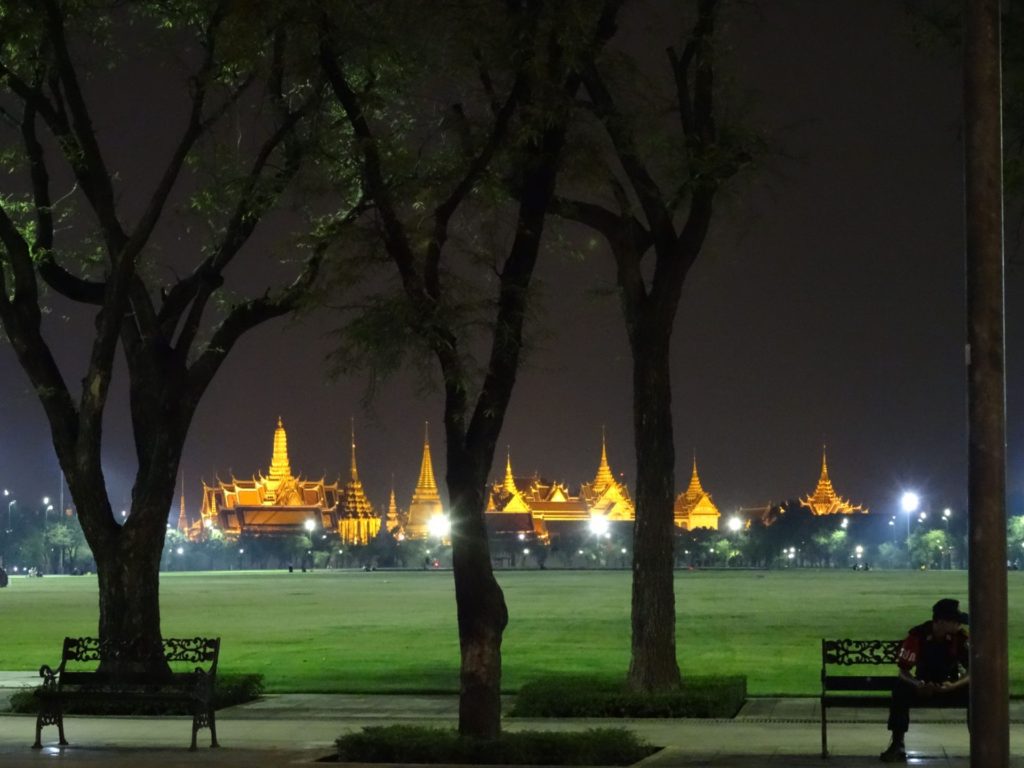 Also, don't pack all your valuables in one place, and most importantly – make sure to always carry your passport close to your body. Scams are also pretty big, so take stuff that people around this area tell you with a healthy dose of scepticism. If a deal sounds too good to be true, it probably is.
Khao San Road – Should you go?
Hopefully, the points made above give you some idea of what to expect of this area of Bangkok. As you've seen, it really depends on what you're looking for.
If this is your first time in South-East Asia, or you're rather new to independent travel, then the area probably serves as a good means of acclimatization before you venture further afield.
I, for my part, came here after I had been traveling in Myanmar for four weeks, where I sometimes didn't meet another foreigner for a few days on end. Consequently, Khao San road was a culture shock of a different kind for me and on my next visit to Bangkok, I opted to stay in Chinatown instead, which is just as cheap but much more peaceful. 
Hostels and Hotels near Khao San Road
There's certainly no shortage of budget and mid-range options to choose from in the area. I stayed at Born Free Hostel on Soi Samsen 6, a couple of minutes north of Khao San, which was good, but I'm sure basically the same level of quality than most other places around.
There are also a couple of mid-range hotels in the area. Buddy Lodge comes recommended and has good reviews, while the Ember Hotel would be one of the most luxurious choices around.
You can browse for your favourite option in the map below.
How to get to Khao San Road
For such a popular touristic area, Khao San Road is surprisingly hard to reach by public transport, which makes taking a taxi or Tuk-Tuk here the easiest (if not the cheapest) option. Just be prepared to haggle over the price once they hear where you want to go.
If you're taking a taxi, insist on the driver turning the meter on and if he refuses or says it's broken, just walk away. Chances are that it'll suddenly work again miraculously. Otherwise, you can just try the next taxi.
Coming from Suvarnabhumi Airport, you can take the Shuttle Bus (Bus No. S1), which leaves every 30 minutes from 6AM to 8PM. Note that in the opposite direction (from Khao San Road to the airport) the bus line operates between 7AM and 9PM. At only 60฿ the trip is very affordable.  The buses leave from the first floor of the terminal building at Gate 7.
The connection of the Khao San Area to the BTS Sky Train System is not as good. The closest Station is National Stadium, the terminus of the Dark Green Silom Line, which is still about 4km or 2.5mi. east of Khao San Road. That means you'll have to either walk from there, take a Tuk-Tuk or use the public bus.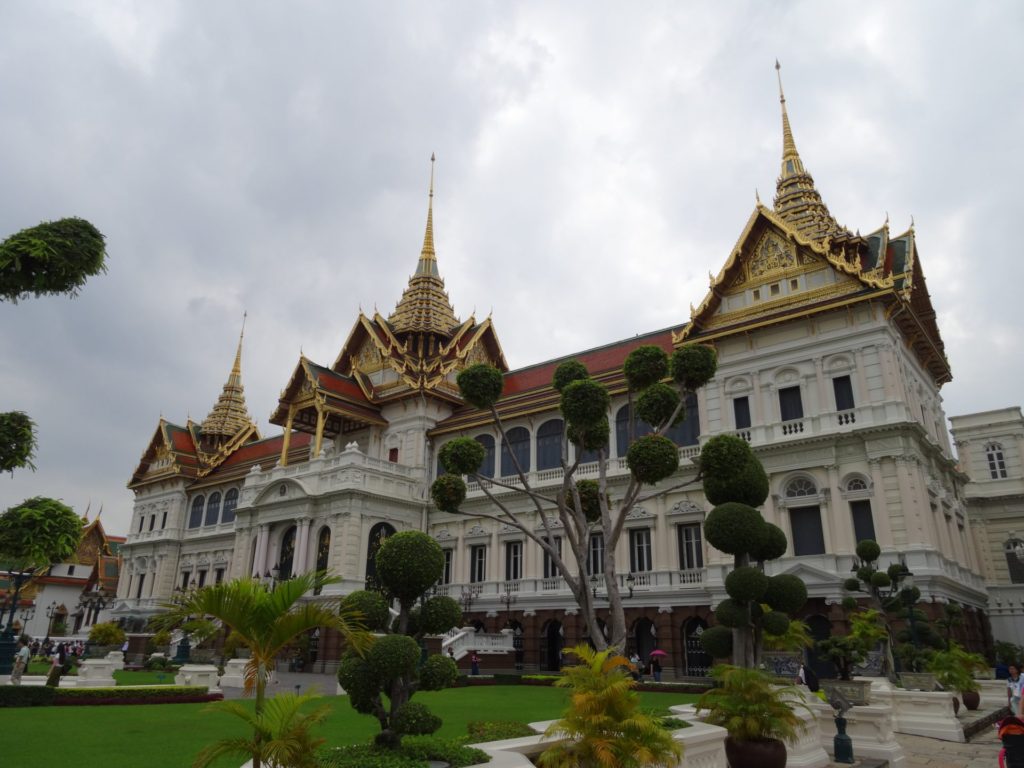 Bus Line 15 goes from the National Stadium BTS to the Democracy Monument Bus Stop, which is only a couple of minutes by foot south-east of Khao San Road's eastern end (and therefore the closest public bus stop).
You can check bus connections all over Bangkok on this useful site. Finding the right stop can get a bit confusing at times, so it's easiest to ask a local to tell you when to get off. Chances are, they're used to clueless Farang;-)
Finally, you can also take the Saen Saep Canal Express Boat to the western terminus at Panfa Leelard (Panfa Bridge), about 10 mins. by foot east of Khao San Road. Along Chao Phraya River, the closest stop is Phra Athit, about 5 mins. by foot west of Khao San Road.
See also
What to know about visiting Wat Phra Kaew and the Grand Palace in Bangkok
Dusit Palace and other things to see in Bangkok's Dusit District