Located in Ehime Prefecture, Shikoku's biggest city is also one of the island's most rewarding places to visit, as it features plenty of cool sights to keep you occupied for a couple of days. Foremost among these is Dogo Onsen, Japan's oldest public bath and Matsuyama-jō, one of Shikoku's best-preserved castles.
More offbeat sights include a mechanical clock full of literary characters and a Ferris wheel atop a Shopping Mall. Whatever the reason that leads you to Matsuyama, you'll probably end up wanting to stay just a bit longer.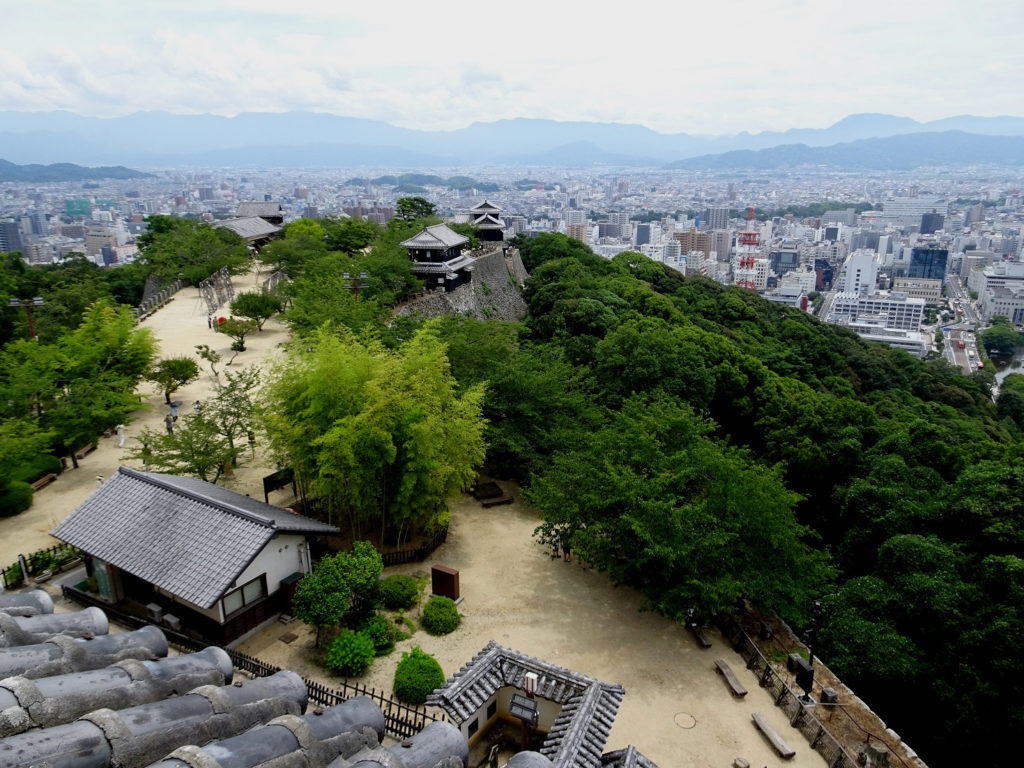 This post may contain affiliate links and I might earn a small commission at no additional cost to you. For more info click here.
What to see and do in Matsuyama
Taking a bath in Dogo Onsen, the basis for the bathhouse from "Spirited Away"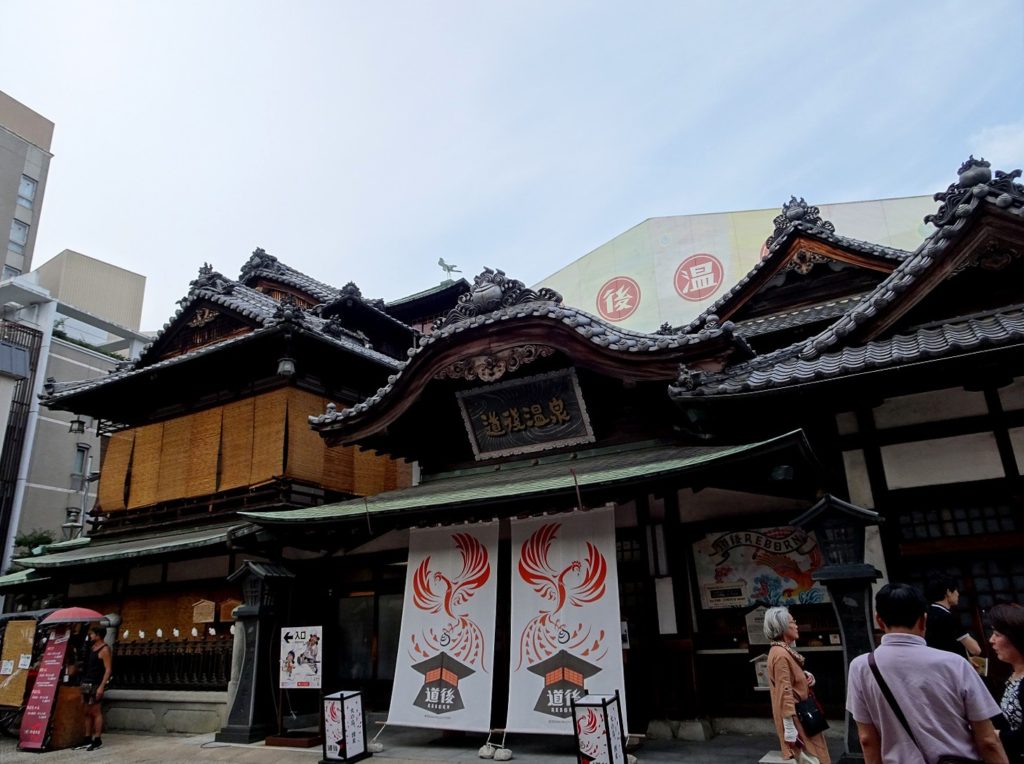 This is one of Japan's oldest and one of its most prestigious Onsens (a traditional bath connected to natural warm springs) and seems to be well known all over the country (at least according to a traveling couple from Tokyo which we met in Kochi). In a way, it's also well known internationally, as the bathhouse featuring heavily in the Studio Ghibli Movie "Spirited Away" (Sen to Chihiro no Kamikakushi) is heavily based on Dogo Onsen.
The hot springs were first mentioned in the 8th century Poetry Collection Man'yōshū, while the impressive bath-house standing here today dates to the 1890s. If you visit the building at dusk, you'll have a chance to see its windows light up in a fascinating light-and-sound show (free of charge).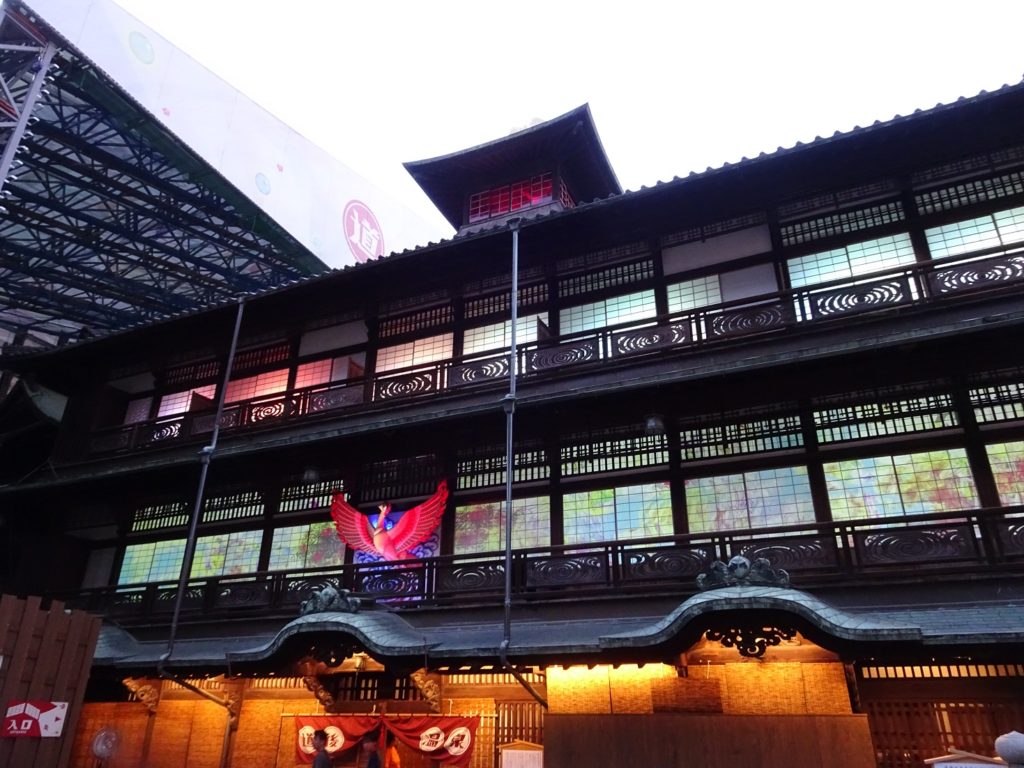 If you only visit one Onsen in Japan, this is the one you should check out, as it allows you to get acquainted with this favourite national pastime in a beautiful and historical location. Be sure to read up on the proper Onsen etiquette first (most important: don't enter the pool without first cleansing yourself in the designated area, and don't wear any swimwear in the pool).
The temperature of the water is about 42° C (108° F), so step in slowly and don't stay in the pool for too long (about 15 minutes tops). Also note that men and women are required to bathe separately.
The fee for a standard bath is 420¥, allowing a usage of up to one hour. There are also several other options available, including one with a post-bath tea-ceremony.
Matsuyama Castle and Ropeway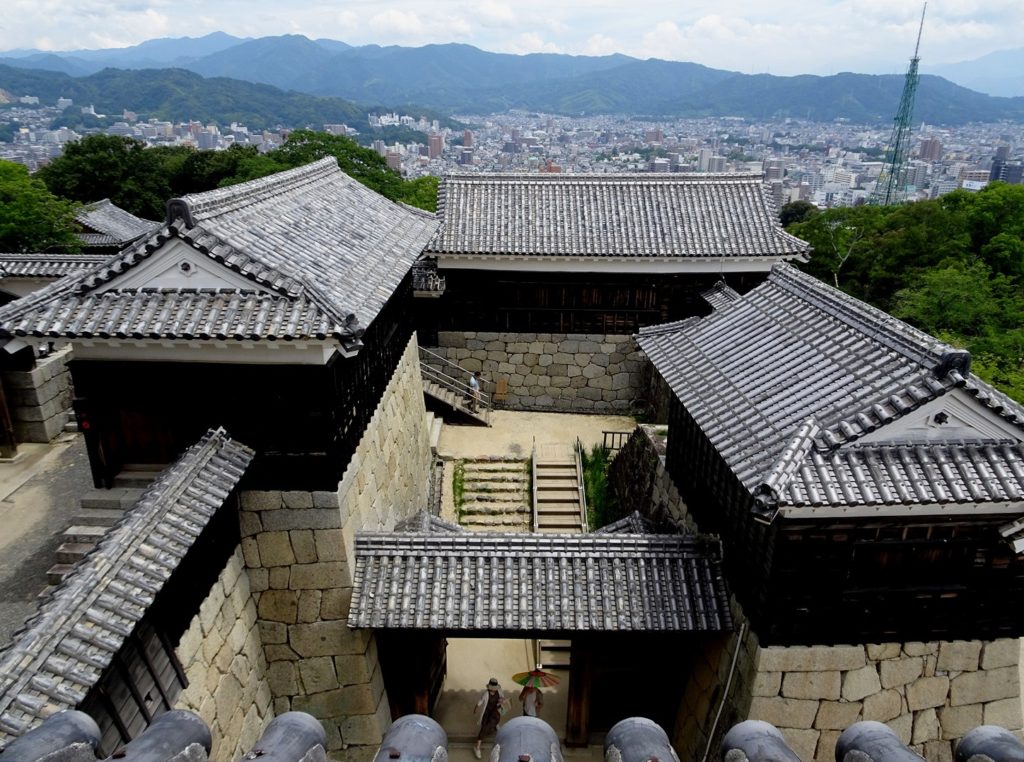 The imposing castle you can see standing on Katsuyama Hill from all over the city was originally built in the early 17th century by feudal lord Katō Yoshiaki and is one of Japans best-preserved medieval castle-complexes. Apart from the fantastic views over the city, which the ramparts afford, you can explore various historic buildings, including the intricate keep.
The interior also holds a multitude of artefacts that used to belong to the occupying families, including some impressive pieces of armour, swords and everyday objects. It's one of the best castles in the country to get a sense of the way of life during the time of the Tokugawa Shogunate.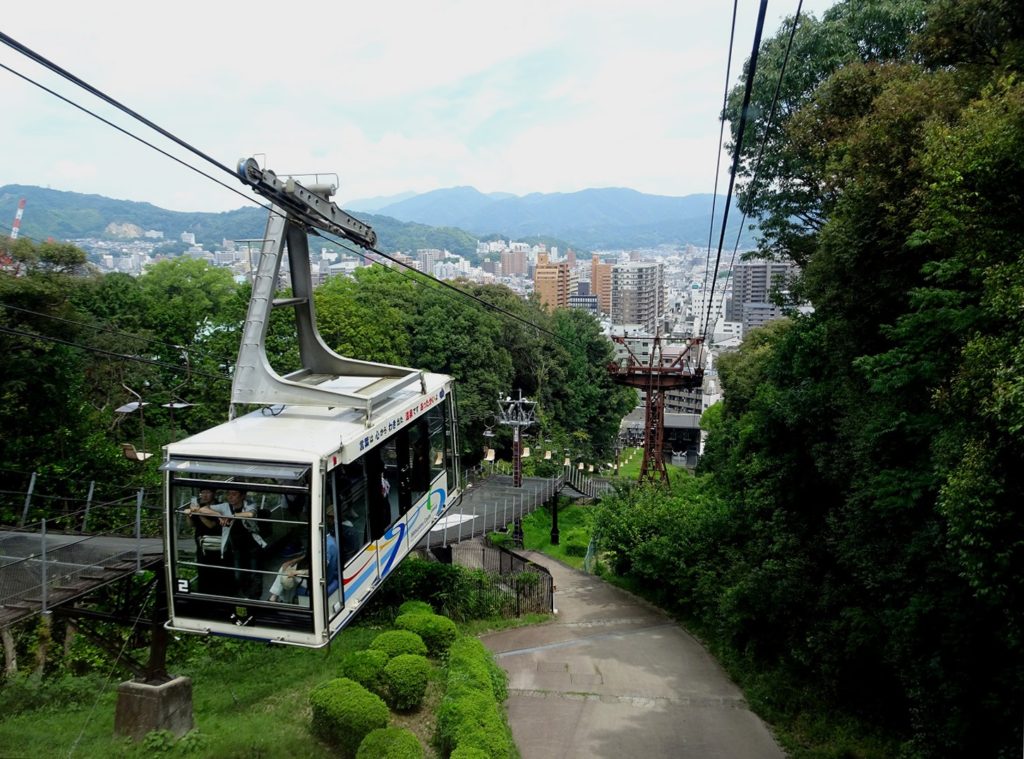 You can get there by either walking up the hill or by taking the rope-way at the eastern end of the castle grounds (500¥ roundtrip). If you're walking, choosing the route from the south-west is the best option, as it allows you to drop into Ninomaru Historical Garden on the way (see next entry). Entrance to the castle and grounds is 500¥.
Ninomaru Historical Garden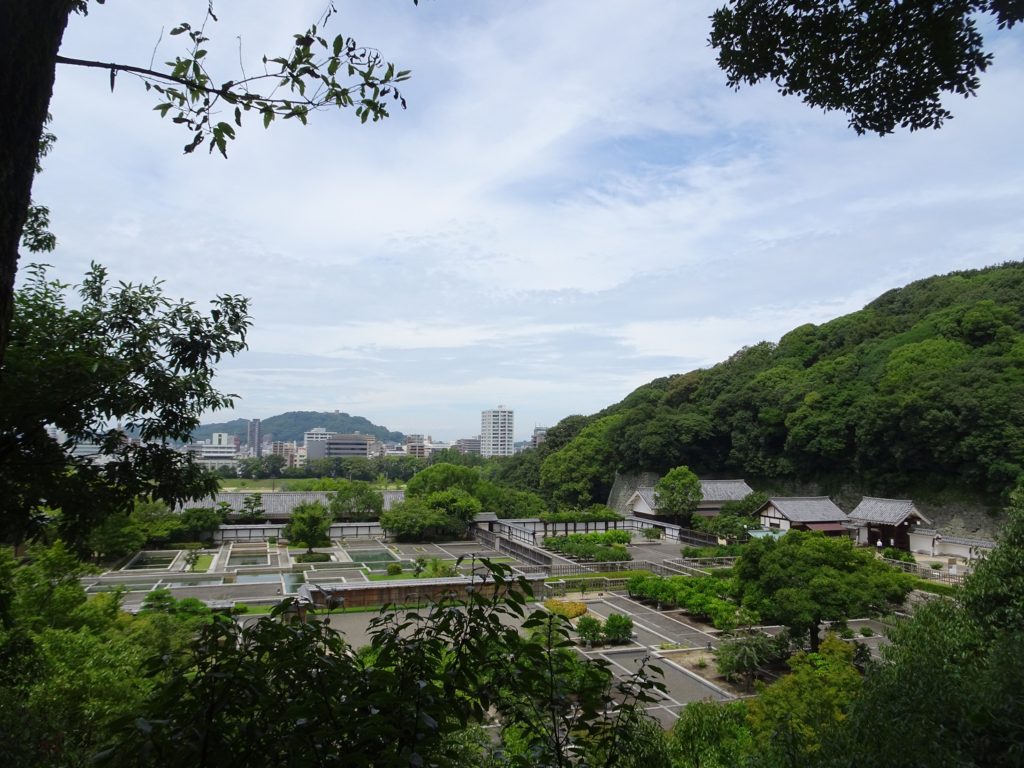 This beautiful garden on the southwestern slope of the castle hill combines traditional garden design with modern fountains and is a great place for a leisurely stroll. On the grounds, you can see some remaining features of the former estate of the Matsuyama Clan and observe countless Kois swimming around its ponds. The entrance fee is 200¥.
Botchan Gizmo Clock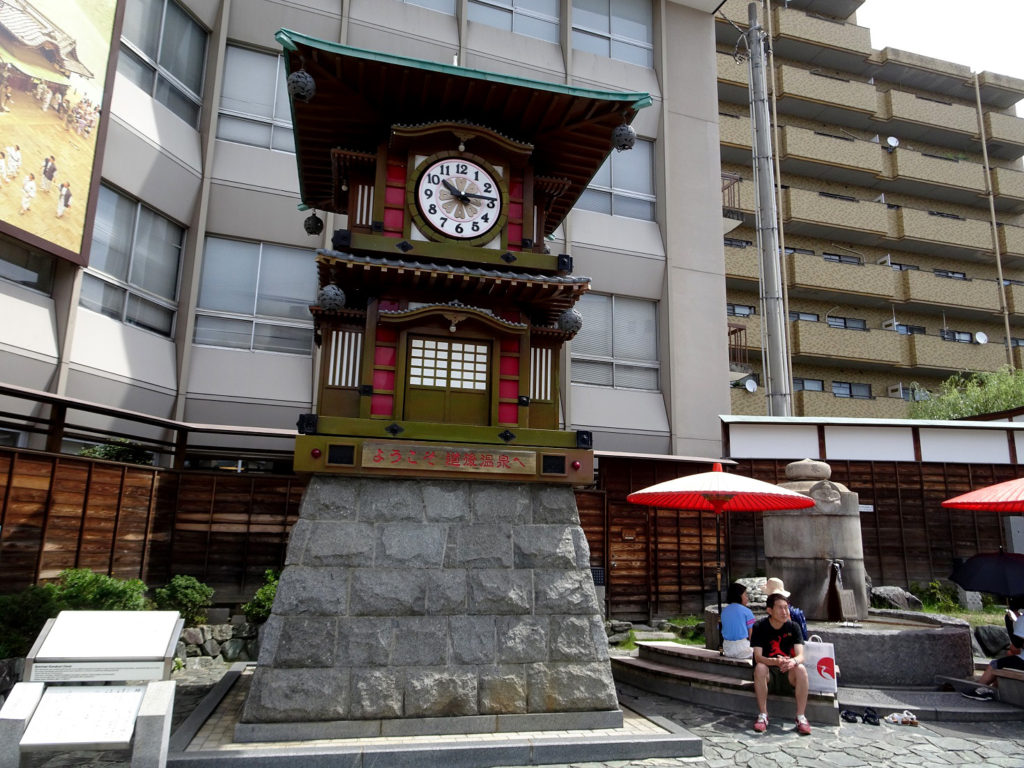 Situated near the Dogo Onsen area tram station, this mechanical clock was erected in 1994 to celebrate the centenary of the erection of the Dogo Onsen Bathhouse. Every hour from 8am to 10pm, the miniature clock-tower opens up, displaying various figures from the 1906 novel Botchan by renowned Japanese writer Natsume Sōseki. It's somewhat kitschy, but fun nonetheless, so check it out if you're here on the hour.
Dōgo Park & Yuzuki Castle Ruins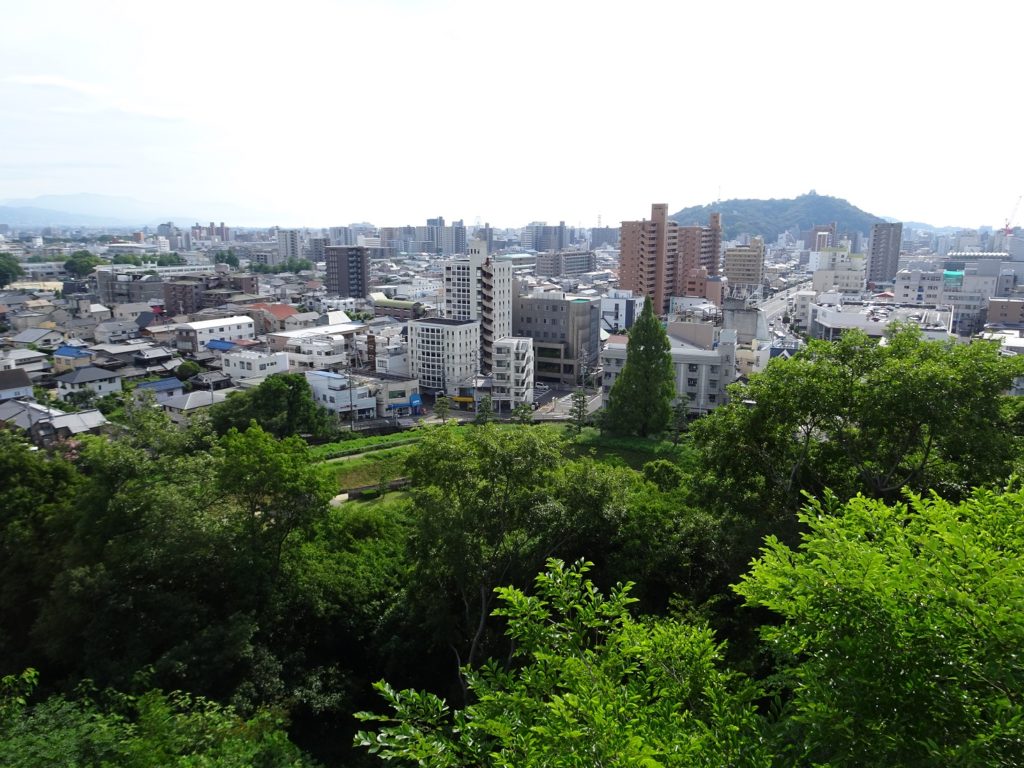 This small park encompasses the hill on which the castle Yuzuki-jō of the local Kono Clan used to stand during the Muromachi period (14th to 16th century). Nowadays, it's a pleasant spot for a stroll and the views from the top of the hill towards Matsuyama castle are quite spectacular.
In March and April, it's also a popular place for Hanami (cherry-blossom-spotting). We also spotted a Tanuki atop the hill, so keep your eyes peeled! There's no entrance fee.
Isaniwa-Jinja Shrine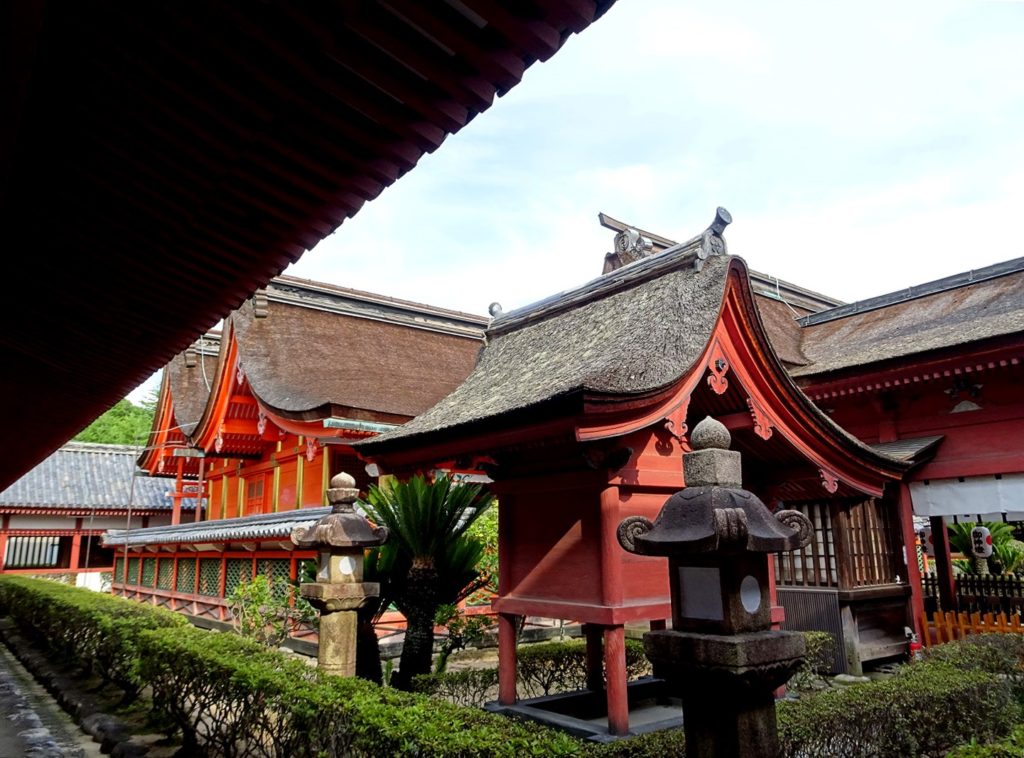 This peaceful 17th century Shinto shrine features a series of crimson-coloured wooden buildings situated in pleasant grounds. You can get there by walking up a series of stone steps located directly north-east of Dōgo Park.
Takashimaya Kururin Ferris Wheel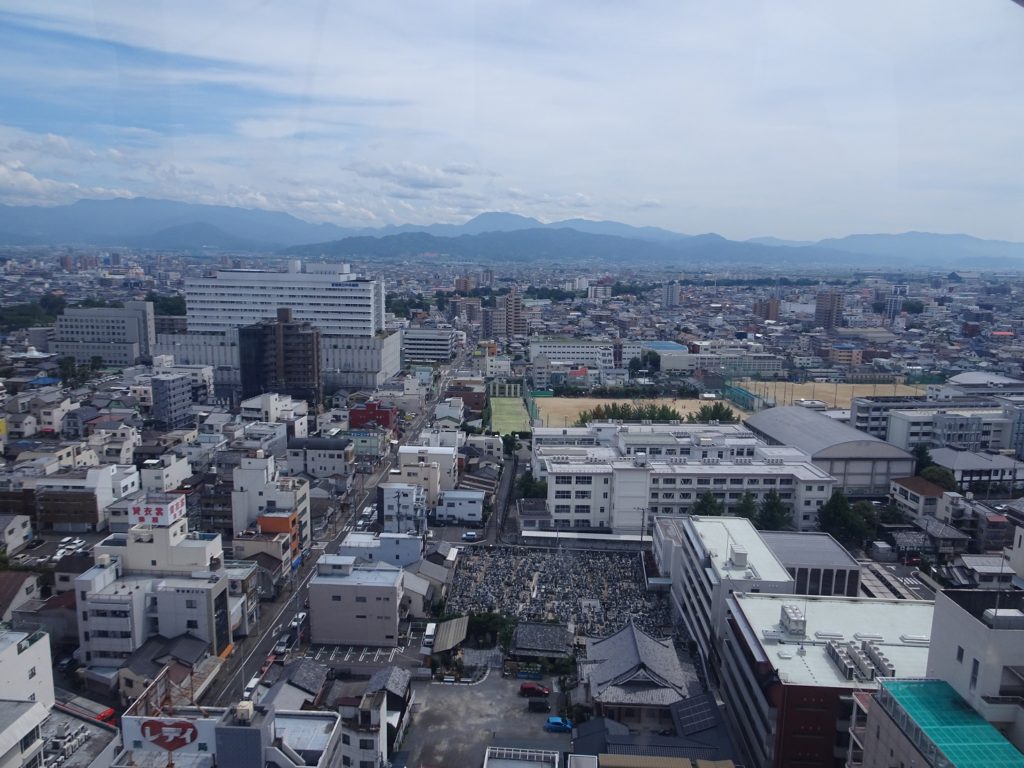 The Takashimaya Department Store south of the castle sets itself apart from the surrounding buildings by the huge blue Ferris Wheel on its roof. Taking a ride is certainly one of the most fun ways to survey Matsuyama from above and offers fantastic views of the castle and the surrounding area in all directions. The ride takes approx. 15 minutes and is free if you're a foreign citizen (Passport Required). For Japanese visitors, it's 600¥.
Practicalities
How to get to Matsuyama
By far the best way to get around Japan is by using the country's impeccable train system, which is fast, comfortable and efficient. A regional JR-Railway pass allows for unlimited use of Shikoku's JR railways for 3 (9,000¥/68$), 4 (10,000¥/75$), 5 (11,000¥/82$) or 7 days (13,000¥/96$), which is a fantastic deal.
You can order your pass online on this site.
Matsuyama can be reached by using the JR Ishizuchi Express Train from Takamatsu (about 2.5 hours / 6,000¥). From most other cities on Shikoku, you'll have to connect to that line in Tadotsu. Therefore, if you're traveling from Kochi, for example, it's easier to take the Nangoku Express Bus (about 2.5 hours / prices vary). You can check the schedule here.
If you're coming from the "mainland" (Honshu, that is), the most convenient way to reach Matsuyama is taking the ferry from Hiroshima. There are various options, which I've compiled here.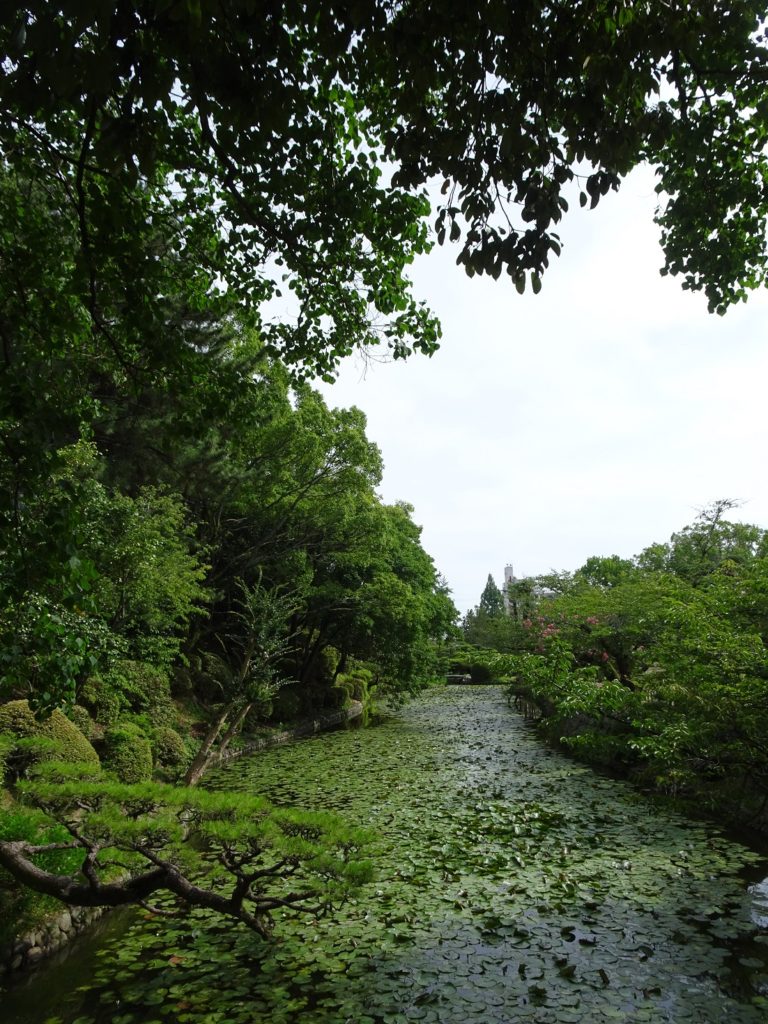 How to get around in Matsuyama
The easiest way to get from the city centre to the Dogo Onsen Neighbourhood is Matsuyama's Iyotetsu Tram Network. You can check the network as well as the prices here. To get to the Matsuyama Kankoko Ferry Port, you can use the Shuttle Bus Service by the same company. The schedule can be found here.
Where to stay in Matsuyama
Most hotels and guesthouses in the city are clustered around the pleasant Dogo Onsen area. A good budget option in this neighbourhood is Cinnamon Guest House, which offers both dorms and affordable private rooms. The same area also features plenty of midrange options, like Hotel Patio Dogo as well as some more upscale Ryokans like Chaharu.
If you prefer to stay closer to the train station, Dormy Inn Matsuyama would be a convenient option. You can check for more accommodations in this map:
Where to eat in Matsuyama
There are plenty of cafés, restaurants and affordable snack shops in the Dogo Onsen Area, the latter serving Udon Noodles as well as traditional street food. Our favourite in that category are Tako Yaki, which are deep-fried dough balls filled with octopus meat. Don't leave Japan without trying them!
If you're looking for something more substantial, Nikitatsu-an at 3-18 Kitamachi Street comes recommended.  The small Dogo-no-machiya Café in the Dogo Arcade is a good place for a snack and/or Japanese Tea to regain your strength for more exploring. Sit in the back, where you have a view of the cute garden!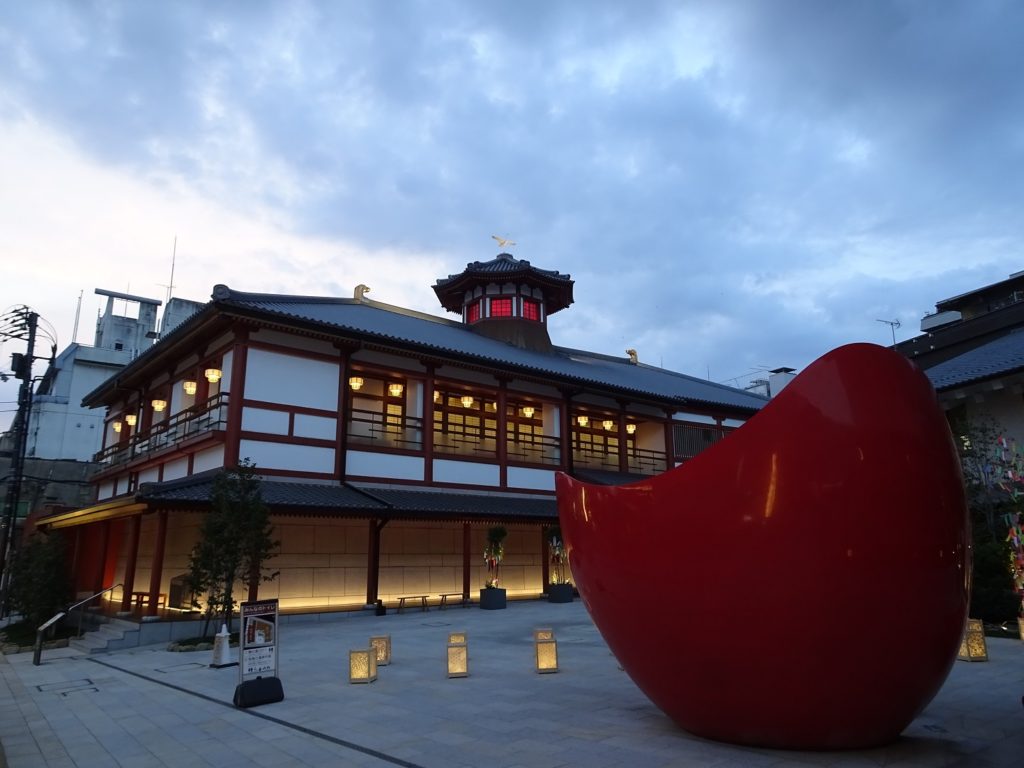 Where to go next
Uchiko, a pretty historical village off the beaten path
Kōchi, arguably Shikoku's most beautiful city
Takamatsu, home to the wonderful Ritsurin Garden