The charming student city of Leipzig has increasingly developed from a well-kept secret to a must-see stop on every Germany itinerary over the past few years. The wonderful mix of history and modernity, the vibrant art scene and laid-back atmosphere are reason enough to hang around for a while.
Add to that some architectural marvels and unusual sights, like Europe's tallest monument, and you'll begin to grasp the appeal. The increase in tourism has also led to developments in the hospitality industry and there are plenty of options for the discerning traveler to choose from.
From dorm beds in cheap but cozy hostels to luxury accommodations in historical hotels to entire apartments for rent, there's something suiting every budget and travel style. Read on for my list of the best accommodations in Leipzig.
This post contains affiliate links and I might earn a small commission at no additional cost to you. For more info click here.
The top places to stay in Leipzig
All of the places mentioned below are ideal choices for tourists and have a location close to the historic city centre, unless otherwise noted.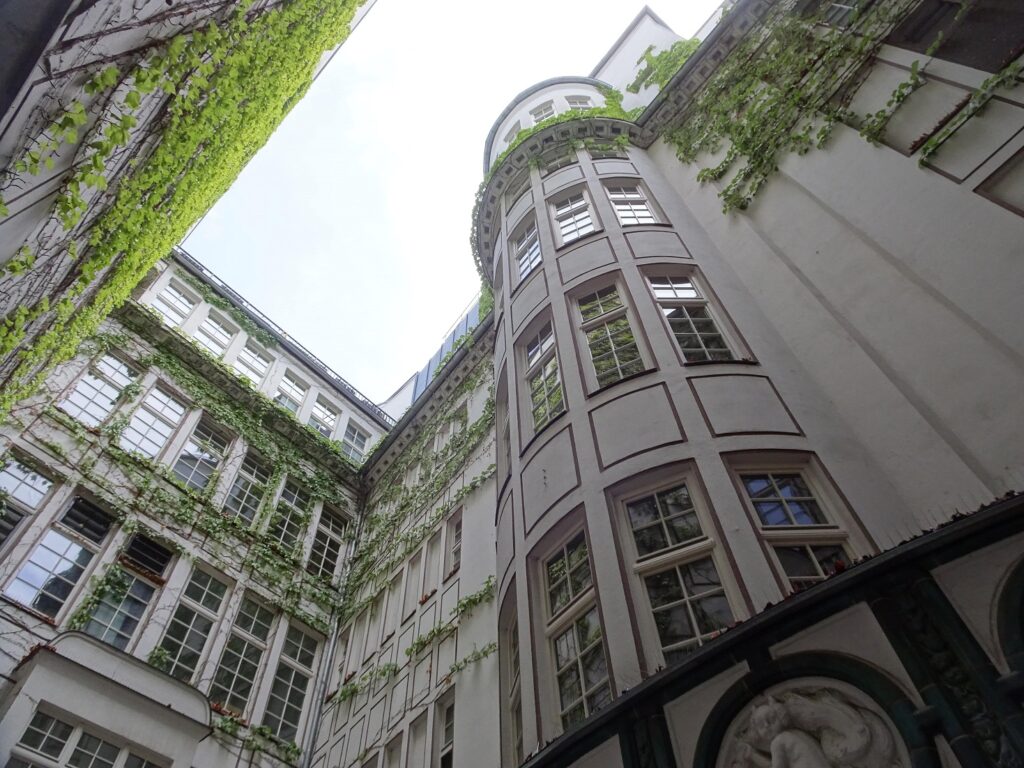 Unique and unusual Places to stay at
The Bach-themed Townhouse Leipzig
Located next to the former living quarters of Baroque-era composer Johann Sebastian Bach, this hotel is THE place for music lovers. Rooms are decorated with paintings of sheet music and you can listen to compositions by Bach via the Flatscreen-TV. It's located in one of the oldest buildings in Leipzig dating to the Renaissance Era. The famous St. Thomas Church and Bach Museum are right next door.
As you might expect, this hotel is all about literature and the lobby is chock-full of used books. The theme doesn't stop there, though and bibliophiles will be delighted to find books, both real and as decorative elements in the rooms. Book swapping is actively encouraged.
This art hotel is located in an attractive 19th century building and features countless artworks from the 20th century "Leipzig School" movement. They can be found both in the rooms and hallways and in a small art gallery inside the building. It's located about 20 minutes by foot east of the train station and the city centre.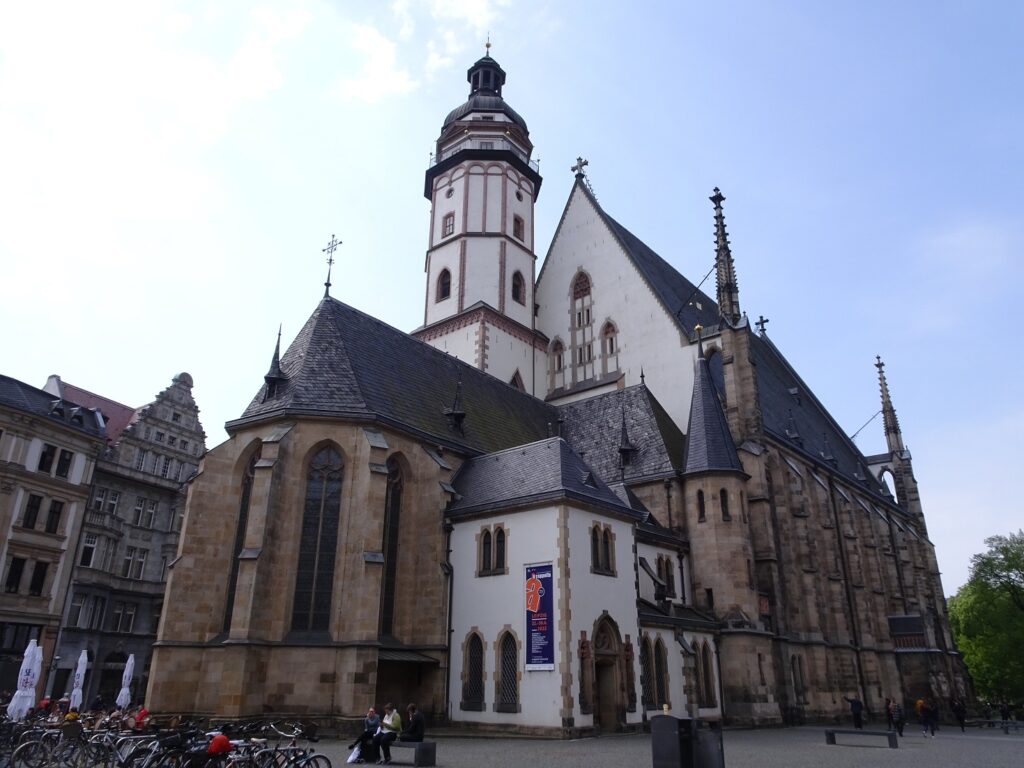 Cool and affordable Hostels
This homey little place is run by enthusiastic and knowledgeable staff and is located about five minutes away from the city centre, close to Leipzig's famous Zoo. Dorm beds and private rooms are both available.
If you're looking for an affordable place to lay your head right in the city centre, Five Elements Hostel is for you. The rooms are simple but stylish and it's located in a cool area chock-full of restaurants and bars. You can choose between private rooms and dorm beds.
Located in the quirky Südvorstadt area of town, this hostel is still only about 5 minutes by foot away from the city centre. Inside the building, you'll also find a restaurant and there's even a beer garden to hang out at. It doesn't get any more German than that, right?;-)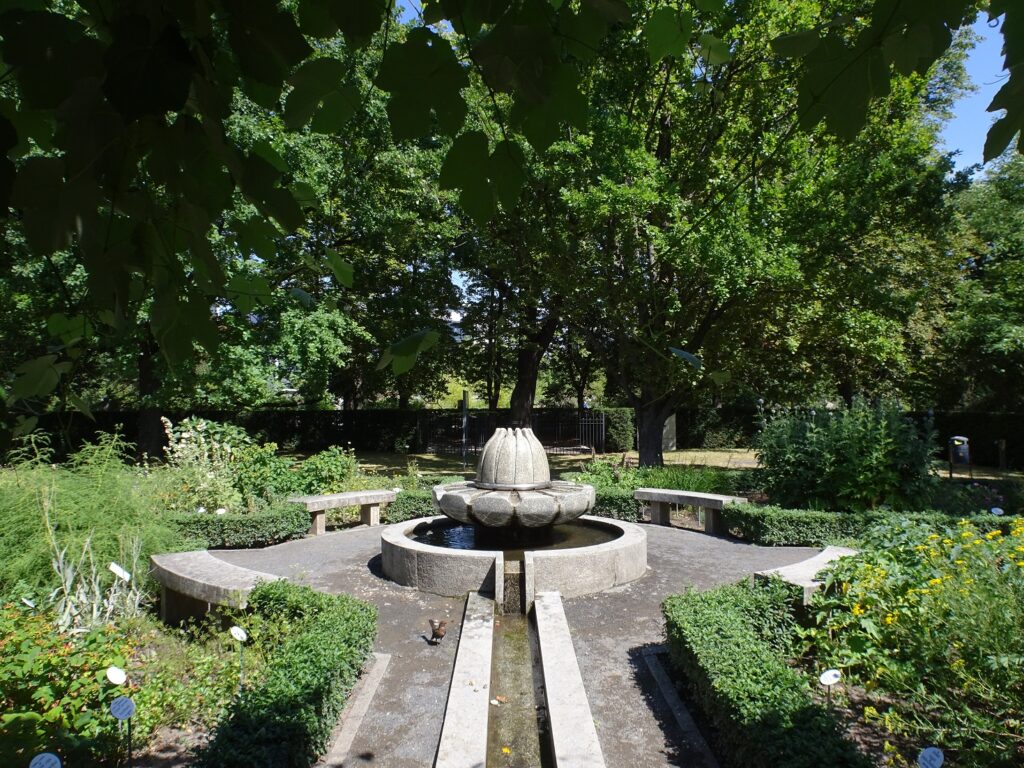 Cozy Mid-Range Hotels and Apartment Hotels
Motel One is a centrally located and tastefully decorated mid-range hotel right next to the historic St. Nicholas Church in the city centre. Given the location and stylish rooms, this is a great-value place to stay at.
Featuring elegant modern rooms in a historic building, Groners Leipzig offers good bang for your buck. There are a couple of beautiful common areas and it's located right across the road from the MDBK, Leipzig's impressive Art Museum. Apart from private rooms, you can also go for a dorm bed if you're on a tight budget.
This centrally-located place features spacious suites with modern furnishings. It's got everything you'd need for a longer stay, including a small kitchenette and breakfast is included.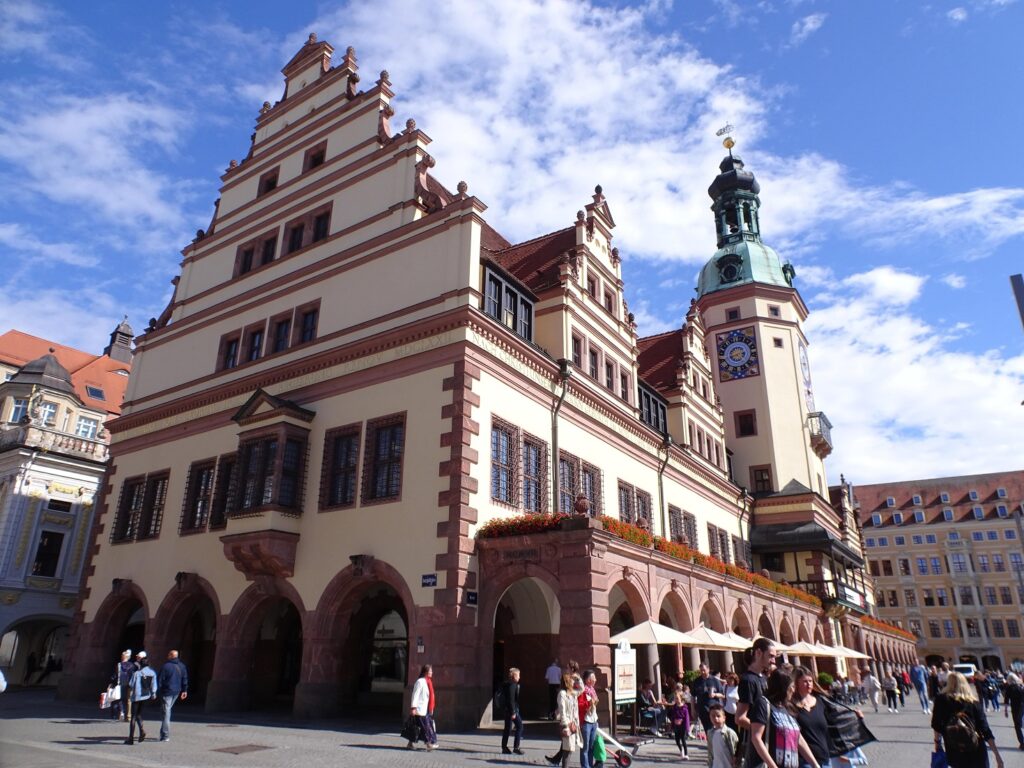 Luxury Hotels – The Cream of the Crop
Steigenberger Hotel's number one spot among Leipzig's hotels is reflected by its location on the city's pretty main square, next to the magnificent Renaissance-style old town hall. It's got a stellar reputation both for its elegant rooms and the impeccable service by the staff and there's a spa area inside the hotel.
Featuring designer rooms with attractive modern furnishings and plenty of amenities, this four star hotel is one of the top choices in the city. Some unusual design elements, like an illuminated stag head in the billiard lounge, lend a quirky atmosphere to the place. You can choose between standard and "plus rooms", some of which contain pinball machines and foosball tables.
Map of Leipzig
This map includes all the places listed above as well as some important must-see sights in the city.
What to do in Leipzig
Leipzig is a wonderfully vibrant city, full of history and culture. There are monuments from several centuries to explore, from medieval times to the GDR-Era and there's a lively music and art scene.
Check out my 1 Day Itinerary of the city for a starter.
See also:
Visiting the Monument to the Battle of the Nations or Völkerschlachtdenkmal in Leipzig, Germany
What to know about visiting Colditz Castle, Germany, a great day trip from Leipzig