Whenever I'm traveling somewhere on my own, I tend to get the same reactions from at least some people who can't seem to fathom that decision. To be fair, these are mostly people who don't travel a lot themselves and can't quite seem to grasp the appeal.
Yet, this clearly isn't something that only pertains to my circle of friends as the internet is chock-full of stories of other solo travelers encountering the same sentiments, ranging from pitying feelings to slight bafflement how someone could possibly decide to explore a country on their own.
As a matter of fact, it seems to me that there are more myths about solo travel and its potential detriments than about any other aspect of traveling, so I figured it's high time to talk about the concept of solo travel and to ascertain whether there is some truth in any of the arguments. Here's my evaluation of what's good and bad about solo travel.
Pro: You get to decide what to do
Don't get me wrong: I love traveling with my wife Stefanie or a bunch of friends (and I've never had any bad experiences in that regard either, like many people have told me about) but that doesn't keep me from thoroughly enjoying exploring the world on my own. One of the most common reactions I have had from both other travelers and people staying at home is that they figure it gets boring pretty fast.
Nothing could be further from the truth: Just imagine – While solo traveling, you get to decide what to do all the time. You don't have to cater to anyone else when it comes to decisions about which places to go, what sights to see, when to get up in the morning, when and where to eat.
At what other time in your life do you ever have that much freedom? In the words of G.K. Chesterton: "There are no uninteresting things, only uninterested people." If you're not one of those, you're bound to enjoy solo travel.
Con: It's more expensive
Now, this I actually found to be true: Traveling as a couple or group is usually cheaper. Whether it's sharing taxis or rooms at hotels, whether it's doing guided activities or getting a rental car: If you're there with other people you'll pay less.
That doesn't mean that there aren't countless ways of cutting your cost as a solo traveler and with a bit of flexibility, it's actually not that hard to stick to a shoestring budget regardless.If you're staying in a hostel dormitory, you'll always just pay for your bed and instead of renting a car or taking a taxi, you could just use public transport or hitch-hike, which can be somewhat complicated (though not impossible) in a group anyway.
If you want to cut costs for a tour you could always approach other travelers you meet on the road to join forces and go your separate ways afterwards. The beauty of solo travel is that you've got all the options without any obligations.
Pro: You'll meet more locals
This is one of the main reasons I enjoy solo travel – it's so much easier to meet locals. Plenty of times when I was sitting alone in restaurants all over the world I was invited to join people at another table. I'm not saying this won't happen at all if you're in a group but I've found that it tends to be less likely.
Maybe when you're with other people you exude a feeling that you'd prefer to keep to yourselves or maybe people are just more comfortable to talk to a single person than a group.
Whatever the cause, it usually boils down to the fact that the more you surround yourself with other travelers, the more you're moving around in a kind of social bubble that keeps you from really immersing yourself in the local culture. If you want to mingle with the locals, solo travel is the way to go.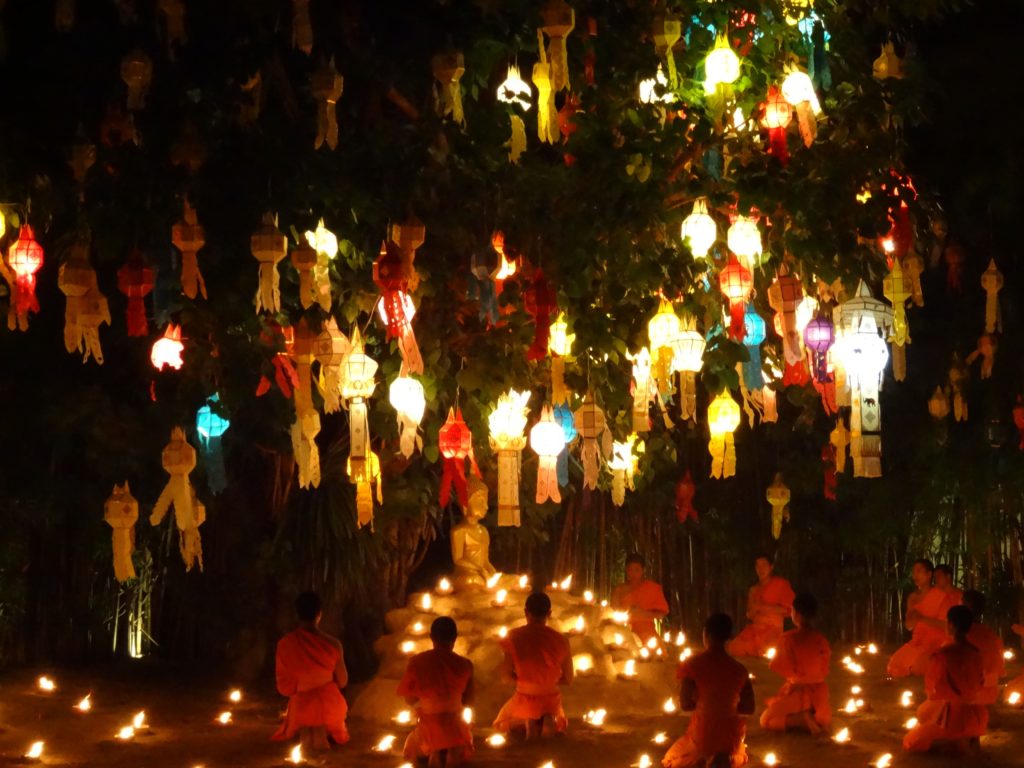 Con: It might still get lonely
Other solo travelers have told me that they felt lonely on the road and this is a point you can't really argue with. To be honest, I've never been homesick in my life. As a matter of fact, as a child the concept of homesickness seemed so outlandish to me that I thought other kids were pulling my leg when they told me they missed their home while on vacation.
I do understand, though, that it can be tough to miss your significant other, family and friends and I've been there. People will also tell you that the best memories are always shared with someone else and I guess there's some truth to that as well.
That said, you'll meet so many people (locals and other travelers alike) that I don't think you can really get lonely traveling solo. Plus, in our day and age you're never too far away from the possibility of hearing or seeing the people back home through the marvels of modern technology.
Pro: You'll grow as a person
Solo travel means leaving your comfort zone to a certain degree. This might seem like a detriment for some people but hear me out: If you're anything like me (and countless other travelers all around the world), you want your time on the road to form and define you in a certain way.
Travel is all about new experiences, new points of view, new cultural insights and slowly but steadily growing to be a more well-rounded person. By constantly getting confronted with different beliefs and points of view, you automatically get more insightful and philosophically astute.
I guess that's what people mean when they refer to the elusive concept of "finding yourself" (although I shy away from the term as I feel it's increasingly over- and misused as a cheap and somewhat pretentious marketing gimmick).
That doesn't change the fact that you'll actually be able to better understand your personal nature and motivations when you actually have the opportunity to ponder them and to see how you thrive in new environments. Unless of course, your idea of the perfect trip involves all-inclusive resorts and free booze all around. In which case I assume you wouldn't be reading an article on the benefits of solo travel😊
Solo travel – should you do it?
A little arithmetic shows that the pros actually outweigh the cons in my little list and to the doubtful, I sincerely hope I could at least defuse some of the latter to a certain degree. That said, if you prefer to travel as a couple, family or group: perfect.
Don't change anything and do whatever you enjoy! That is the point of travel after all. But if for some reason you're considering solo travel and were unsure about it, I hope I could scatter some of your doubts and inspire yourself to take the plunge! You'll come back a different person, guaranteed.
See also
The 5 most common reasons not to travel (and why they're wrong)