Fully updated in May '23 – Below you'll find the updated ticket prices and information for 2023.
Whether you want to cut costs by avoiding inter-island flights, reduce your carbon footprint or simply want to take the more scenic route while island-hopping in the Caribbean:  you might want to consider travelling to the beautiful island of Dominica by boat from a neighbouring island.
While the only airport on the mainland serving Dominica is Miami, there are plenty of flight connections from North America and Europe to both Guadeloupe and Martinique, which lie to the North and South of Dominica, respectively.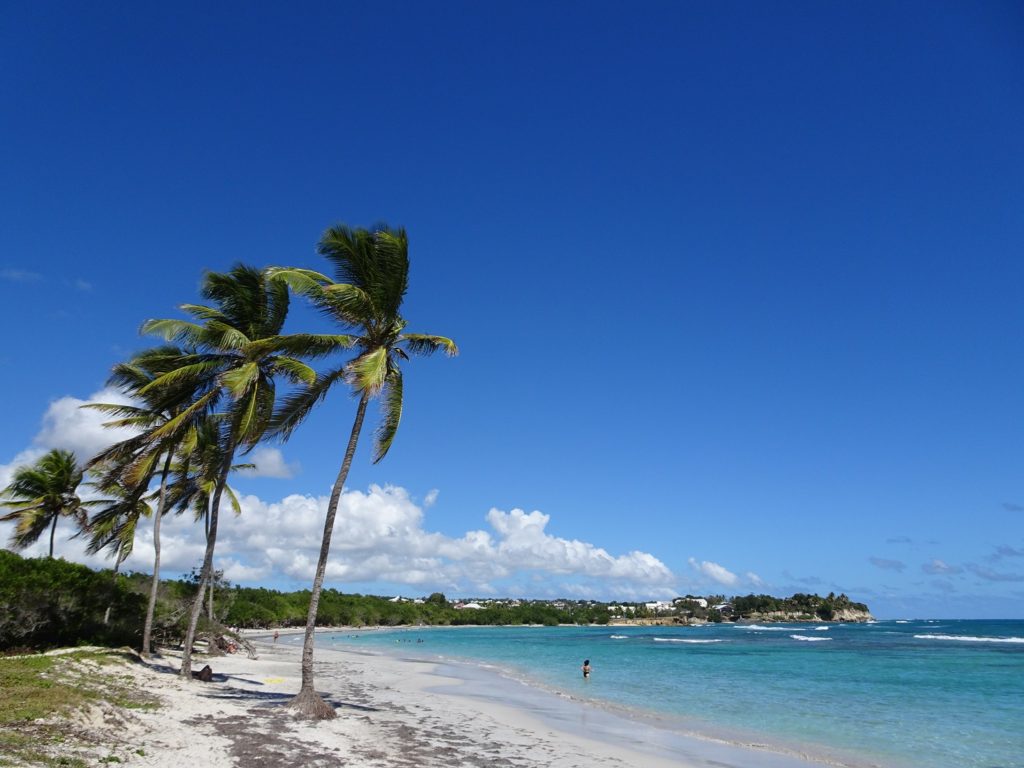 Taking the ferry from there is a cheaper and more pleasant way of reaching your destination. Booking the trip can be a little confusing, though, but don't despair: I'll walk you through it!
This post may contain affiliate links, and I might earn a small commission at no additional cost to you. For more info, click here.
General Info on how to reach Dominica by Boat
The ferry is operated by the French Company L'express des Iles, which offers several trip-packages depending on the weekday you'll be travelling, as well as on how much flexibility you want in your schedule.
You can buy the tickets on the dock if you're not sure about your plans and want to stay flexible, although when we went (February/March), the boat was pretty full, and we were glad to already have had our tickets pre-booked online.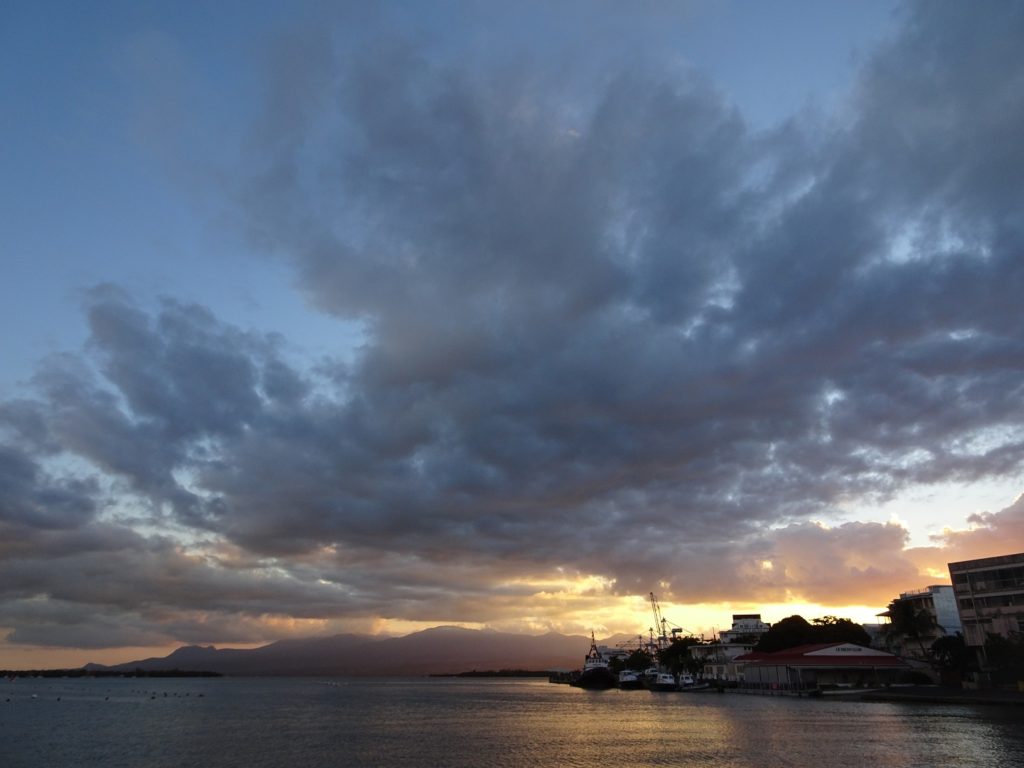 On the other hand, rough seas occasionally cause cancellations, so being a bit more spontaneous about buying your tickets is probably not the worst idea. Ultimately, you'll have to decide whether you'll want to pre-book depending on your travel plans and time constraints.
Dominica Ferry – Prices and available trip options
Let's check the three available packages first. Note that the prices are the same, no matter if you're travelling between Dominica and Guadeloupe or Dominica and Martinique.
TOUPITI for 99€ Return / 59€ One-way is the cheapest option, but with this you can only use ferries going on Thursday and Saturday.
With ZEN for 119€ Return / 79€ One-way the days don't matter, so you can make a booking for any ferry you want.
FLEX for 139€ Return / 89€ One-way is the same as ZEN, but offers reimbursement for the paid amount of money if you can't go.
Which of these options is the best for you mainly depends on the season you're going, as the schedules change between seasons and ferries go much more frequently during the summer.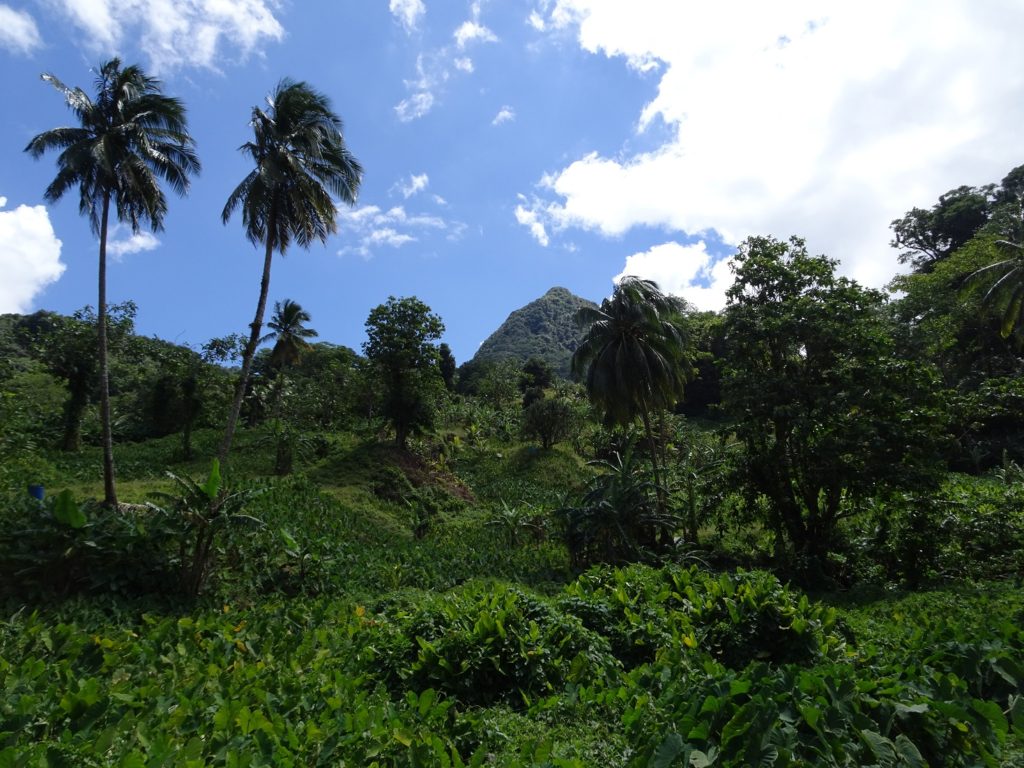 For example, during the months of winter choosing the TOUPITI-Option is pointless, as boats usually only leave Guadeloupe for Dominica (continuing to Martinique) on Friday and Sunday, returning on Monday and Saturday. If travelling return between the islands, you could only use this tariff for one trip if you're going on Saturday, which still makes the combined ZEN-Option the better choice.
It means that you have to check the schedule for when you're planning to go and then see, if you can go on Thursday and Sunday both ways, to actually get something out of the cheapest option. In most cases, the ZEN-option seems to be the best choice.
Dominica Ferry – What's the schedule?
The connections change depending on the season, and unfortunately, there's no decent schedule posted on the website.
From January to June there are usually boats going from Fort-de-France on Martinique to Roseau on Dominica and continuing on to Pointe-à-Pitre on Guadeloupe on Monday and Saturday, while on Friday and Sunday the schedule is reversed, with boats leaving Guadeloupe for Dominica and continuing to Martinique.
From July to December, there are usually boats going the Guadeloupe-Dominica-Martinique Route on Tuesday, Thursday, Friday and Saturday and the Martinique-Dominica-Guadeloupe Route on Monday, Wednesday, Friday, Saturday and Sunday.
The best option is to specifically check the dates for the time you're planning to go by clicking on Réserver on any of the available tariff options on this site. You can always go back and choose a different tariff, once you know the available options.
What can I bring on board?
With all tariff options, you're allowed one bag (max. 25kg) per Person, which has to be checked and, as on flights, must not contain any flammable or explosive goods. Again, as on flights, you're not allowed to bring any anything that might be used as a weapon onboard, which includes glass bottles.
Can I bring a car?
You can, but it's extortionately expensive at 459€ Return / 379€ One-way including the driver (as is bringing a motorbike at 339€ Return / 289€ One-way). So if at all possible, it's much more sensible to just rent a car on Dominica if you need your own transportation.
What to expect from the trip
The ferry terminals are all more or less centrally located in the respective cities, which means you can easily walk there from the city centre. The check-in process can take some time, so it's better to be there at least one hour before the scheduled departure. The boat trip to Roseau on Dominica takes about 2½ hours from Pointe-à-Pitre on Guadeloupe and about 2¾ hours from Fort-de-France on Martinique.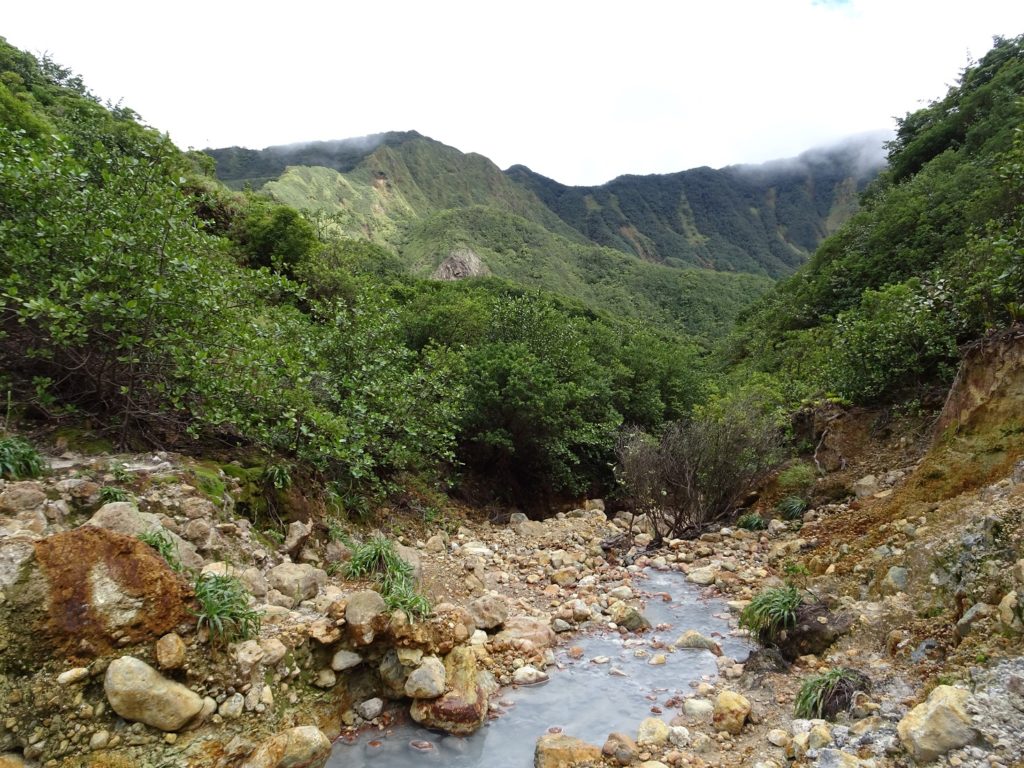 The ferry has an interior cabin, where you'll also find a small shop selling drinks and snacks. If the weather is pleasant, it's much nicer to spend your trip on the outside deck, though, where you can enjoy the views of Dominica's Western Coast while you approach. It's a fitting introduction to this rugged tropical paradise.
See also
Where to Stay on Dominica – With Hotel Recommendations for All Budgets
How to backpack Dominica on a budget
The perfect one-week Dominica itinerary