Beautiful Dominica has a wonderful array of things to see and do, but at the same time the island is small enough to make choosing a base and doing day-trips from there a viable option. Every once in a while I get messages asking for my opinion on the best places to stay on the island, so I figured why not write a short guide with some recommendations.
Full disclosure: When Stefanie and I explored Dominica, we traveled around and thus stayed in different parts of the island (you can check out my itinerary here), but if you don't feel like changing accommodations every couple of days, basing yourself in one place during your stay might be the way to go for you.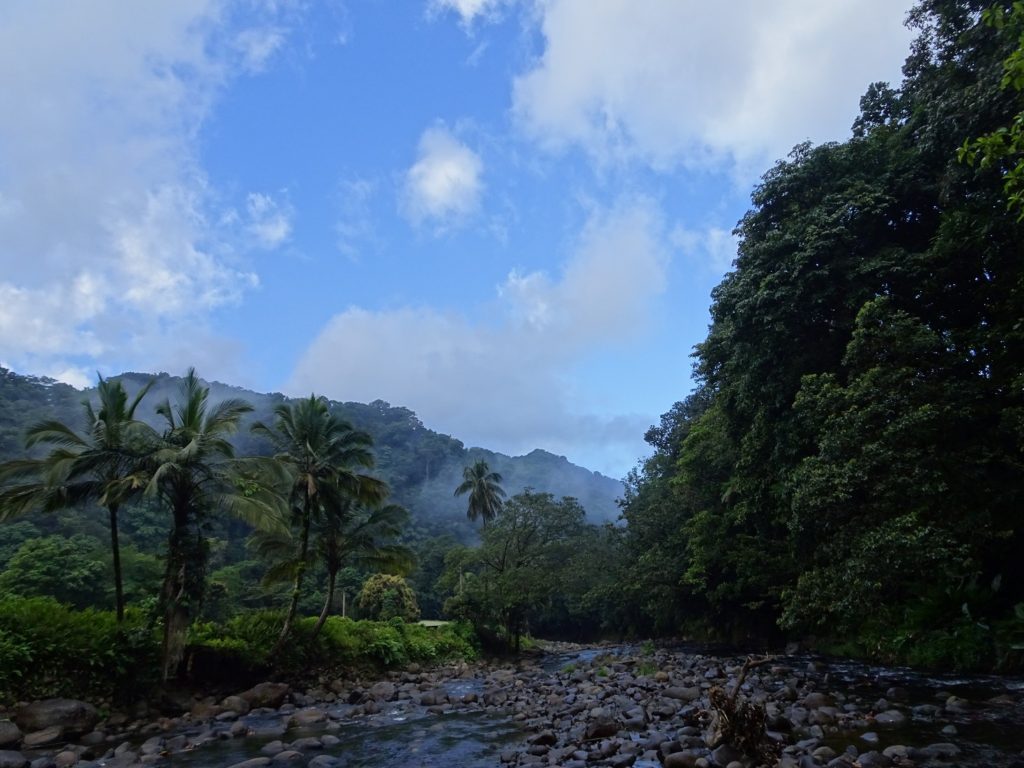 Despite the small size, Dominica is surprisingly diverse and there are different reasons to stay in a certain part of the island, so read on to find out which one would be the ideal region for you to stay in.
This post may contain affiliate links and I might earn a small commission at no additional cost to you. For more info click here.
Which part of Dominica should you stay in?
Roseau and the South-West
Why stay in Roseau?
Roseau is Dominica's quaint capital and while it can't hold a candle to the islands breathtaking natural attractions, it's definitely a pretty place and there are quite a few sights worth checking out in town.
More importantly, this is where you'll find the highest concentration of restaurant, bars and shops  as well as a minibuses going to all other parts of the island. Thus, even without your own set of wheels Roseau makes a good base for exploring Dominica. There's a broad array of hotels and guest houses for every budget
Where to stay in Roseau?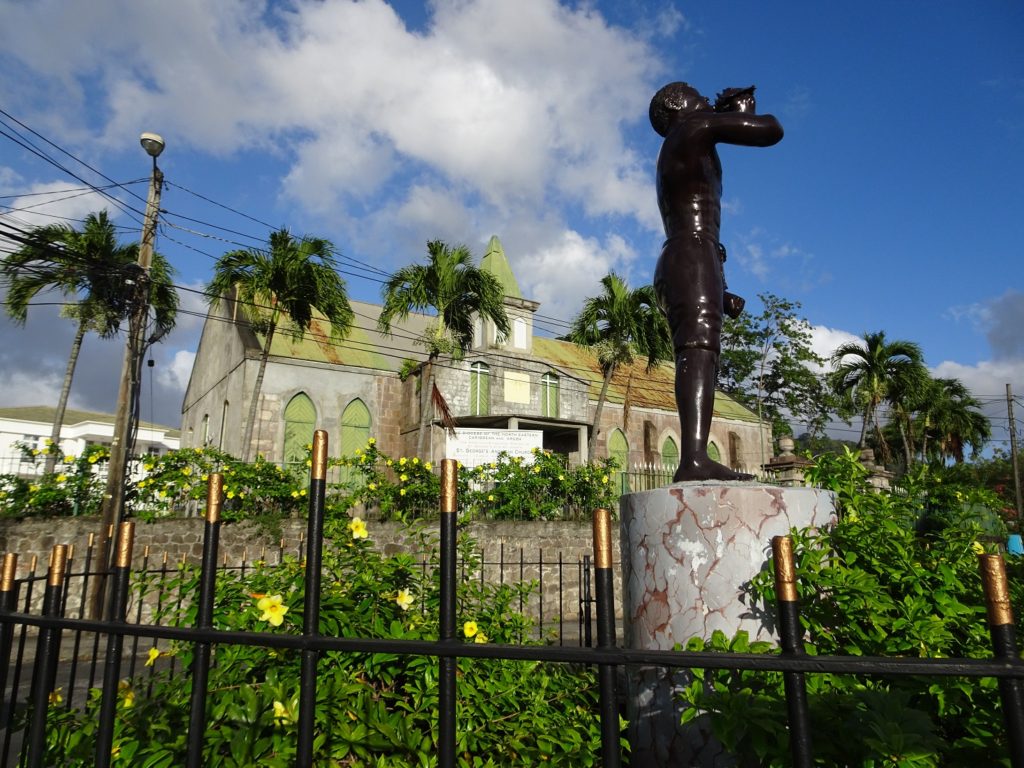 Portsmouth and the North-West
Why stay in Portsmouth and the North-West?
Dominica's second city feels more like a village and is a good base to explore the north-coast of the island, while still having a frequent traffic connection to the rest of Dominica. Must-see attractions in town include the beautiful Indian River, which you can explore during a wonderful boat tour as well as the fascinating historic Fort Shirley.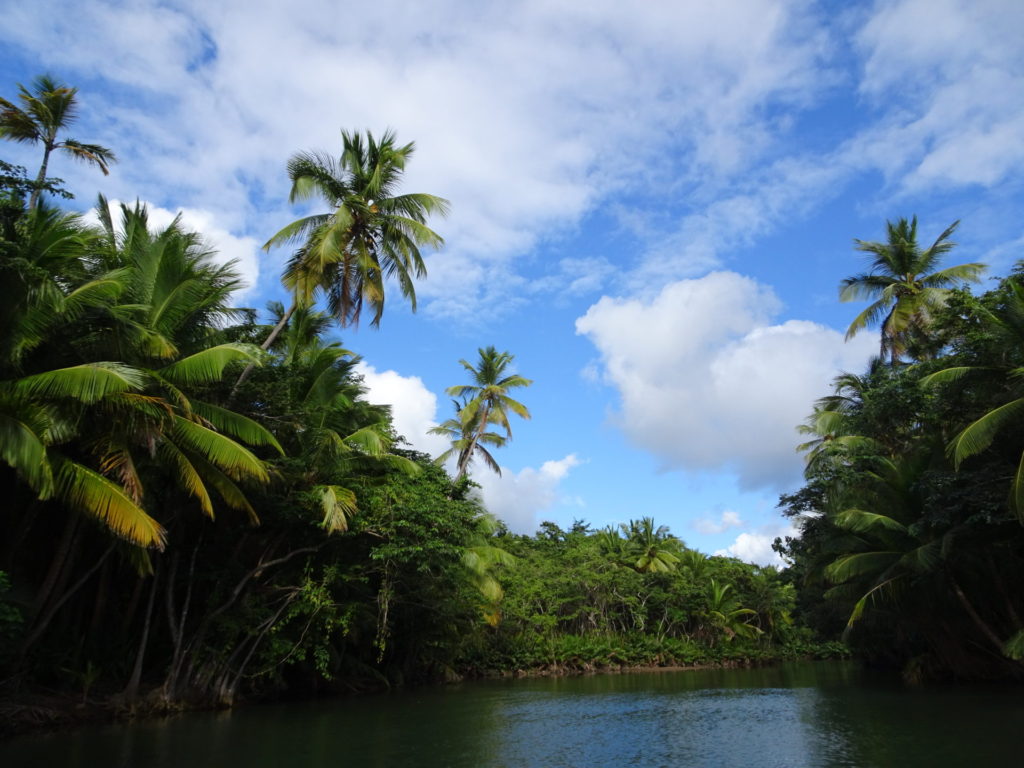 The area is also home to the island's most luxurious hotel – the strikingly beautiful Secret Bay Dominica. This part of the island is a good base if you want to stay in a small town setting, but still want access to all the necessities of tourist life and a good traffic connection.
Where to stay in Portsmouth and the North-West?
Calibishie and the North-East
Why stay in Calibishie and the North-East?
Wonderful nature and atmospheric villages make the area around Calibishie one of the best places to stay on Dominica. This is not only the home of my favourite beach on the island – strikingly beautiful Hampstead Beach but also to some unusual attractions like the Red Rocks and the ruins of the old Hampstead Estate.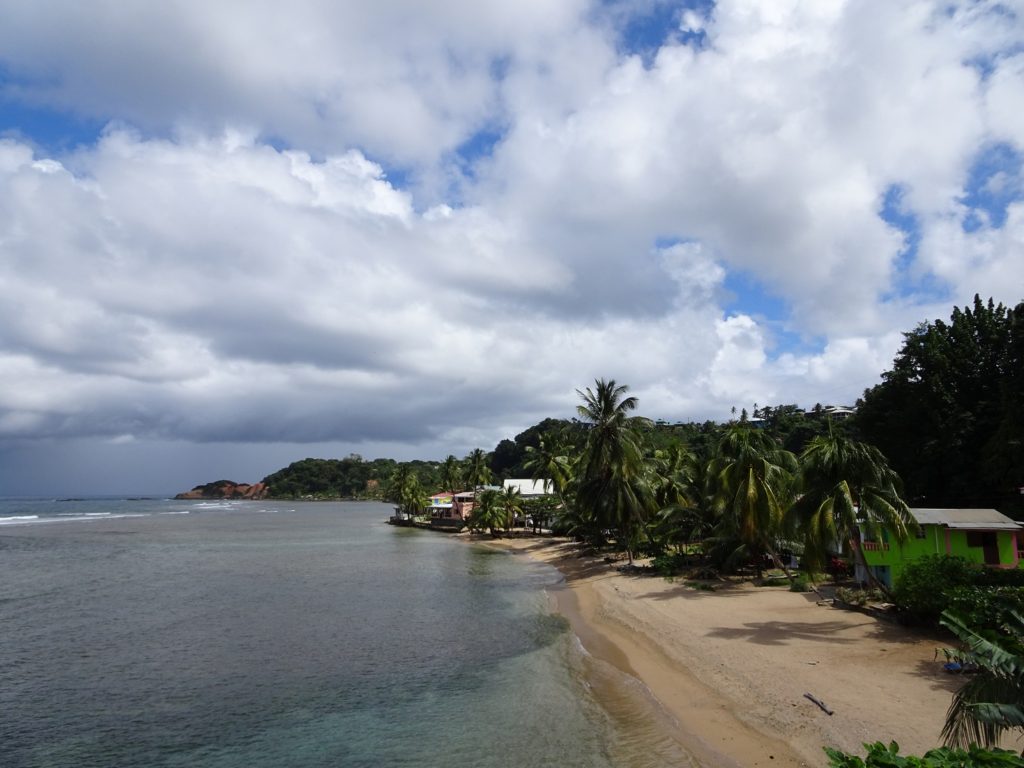 While minibuses pass through the area on the coastal road between Portsmouth and the East Coast, traffic connections are not as frequent as in Roseau and Portsmouth and having access to a rental car makes getting around a little easier if you do decide to stay here. Also, while there are a few good-value mid-range places to stay at, you won't find any true budget choices in the area, so if you're on a shoestring budget, you might want to look elsewhere.
Where to stay in Calibishie and the North-East?
Rosalie and the South-East
Why stay in Rosalie and the South-East?
The south-eastern coast is one of the wildest parts of Dominica and full of unique natural attractions. Victoria Falls, Wavine Cyrique and Sari Sari Falls are just a few potential destinations in the area. It's also one of the best parts of the island for aimless explorations, like hiking along small streams in the pristine jungle.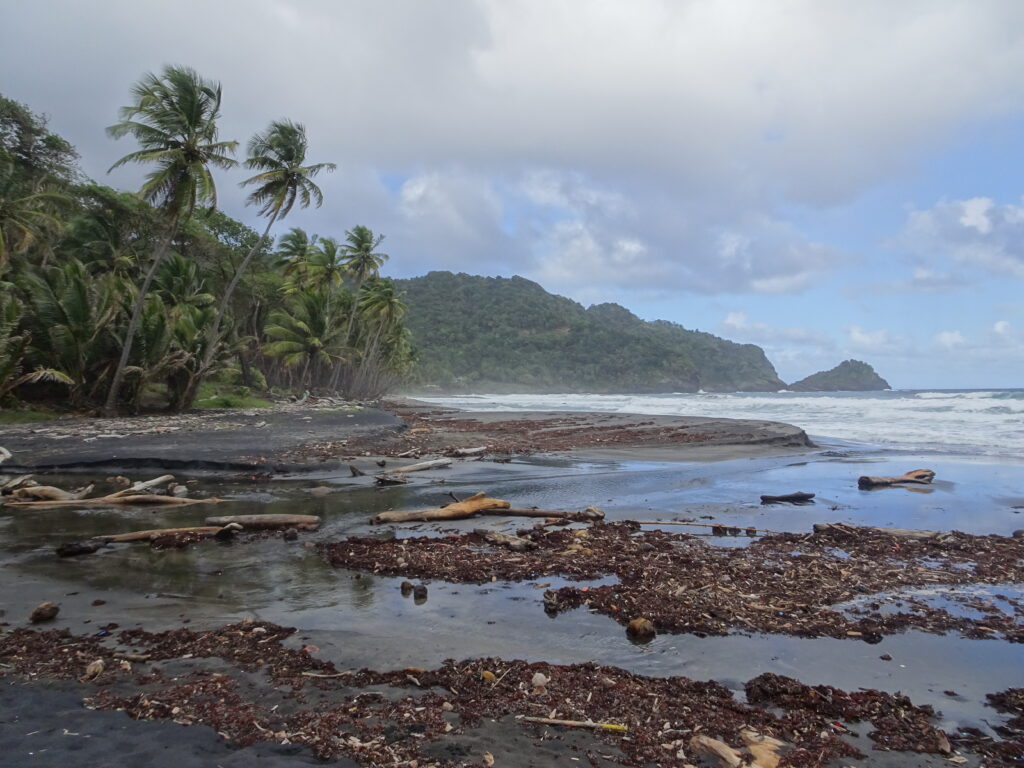 This is as off-the-beaten-path as Dominica gets, which also means that having your own set of wheels makes things a little easier. That said, when we stayed here, we didn't have a rental car and managed to get to all our destinations by a combination of walking, hitch-hiking and the occasional minibus passing through. For me, the south-east is the best place to get away from it all.
Where to stay in Rosalie and the South-East?
Morne Trois Pitons National Park – The Lush Centre of Dominica
Why stay in the Centre of Dominica?
If you're into hiking and outdoor adventures, there's no better part of the island than the beautiful area around Morne Trois Pitons National Park. The Boiling Lake and the Valley of Desolation, Freshwater Lake and Boeri Lake, Middleham Falls and Titou Gorge. The list of incredible natural attractions just goes on and on.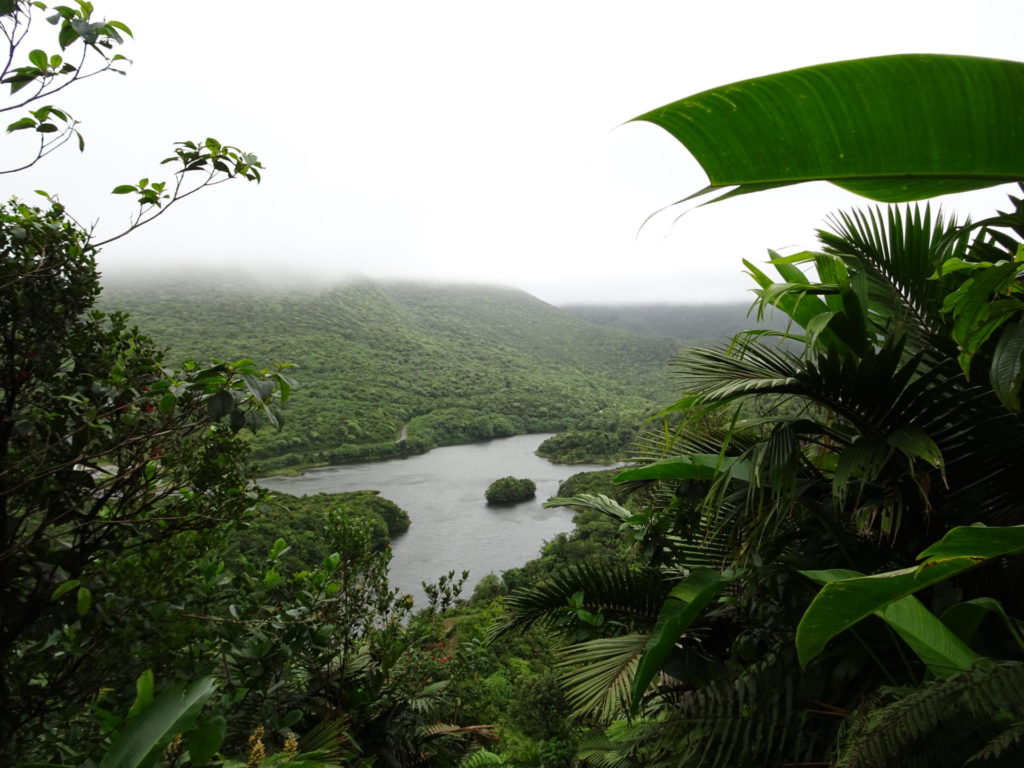 While you can't stay in the national park itself, the villages of Trafalgar and Wotten Waven are good bases for exploring that part of the island and thanks to a series of warm sulphur springs, there are plenty of places to relax after a day of hiking. Minibuses are few and far between in this part of the island, so having your own transport makes things a lot easier.
Where to stay in the Centre of Dominica?
At a Glance – The Best Hotels on Dominica
Irrespective of the part of the island, here's my personal list of best accommodations on Dominica: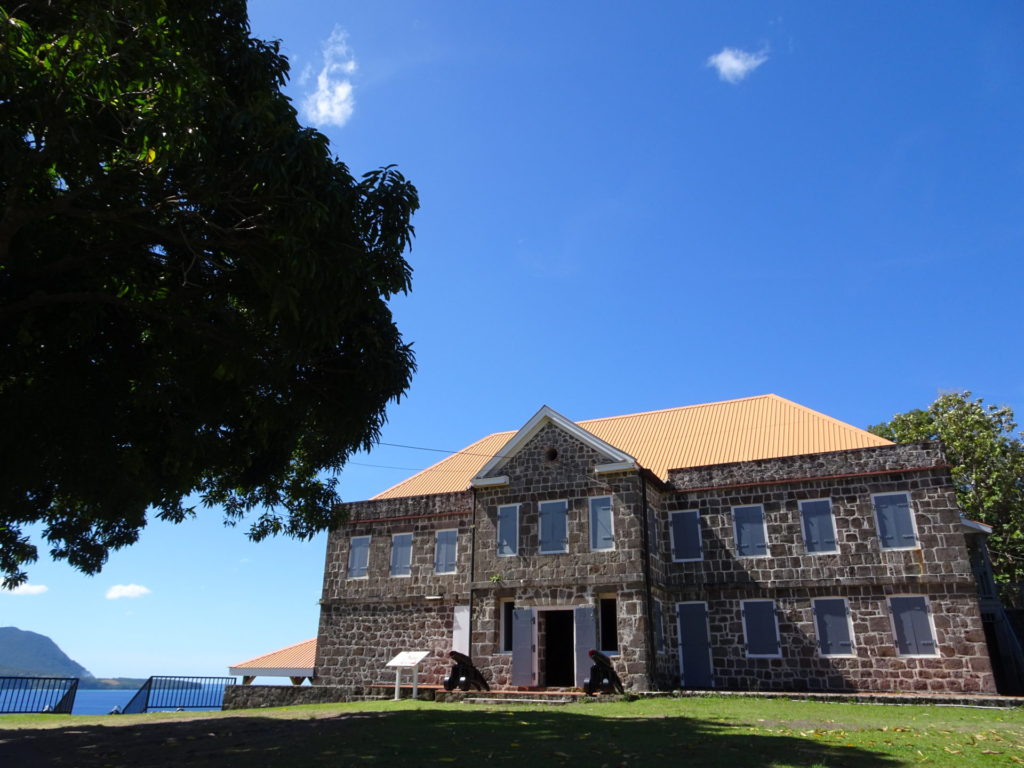 You can browse for even more places to stay in this map:
See also
Everything you need to know about visiting Dominica
How to backpack Dominica on a budget
How to get to Dominica by boat from Guadeloupe and Martinique