Victoria Falls is one of Dominica's more impressive waterfalls and due to the fact that it can only be reached by an adventurous hike through the White River, it doesn't see a ton of visitors. I found navigating the river much easier than wading through the Layou River, which is part of the hike to Jacko Steps, so it's probably a good idea to do the Victoria Falls hike first as a sort of introduction. Thus, you can decide if river hiking is your thing or if you want to concentrate on Dominica's more traditional hikes.
How to get to the trailhead?
The Waterfalls are located near the village of Delices on Dominica's southeastern coast. Minibuses starting on Roseau's Hanover Street near the New Market are serving the route to Delices via Rosalie and La Plaine and will take you along if you wave them down anywhere along the route. They are not very frequent, though and, starting in Rosalie, I found it easier to hitch-hike there. For Victoria Falls and attractions along Dominica's southeastern coast in general, a rental car comes in handy.
Do I need a guide?
It depends on your level of experience and fitness. The hike isn't very long but you're mostly required walk through the river. That means slippery rocks and occasional swift currents. If you're used to these kinds of hikes, you'll be fine. If you're unsure or not super fit, you can ask at the Zion Valley Rastarant on the way, where you'll likely find a guide.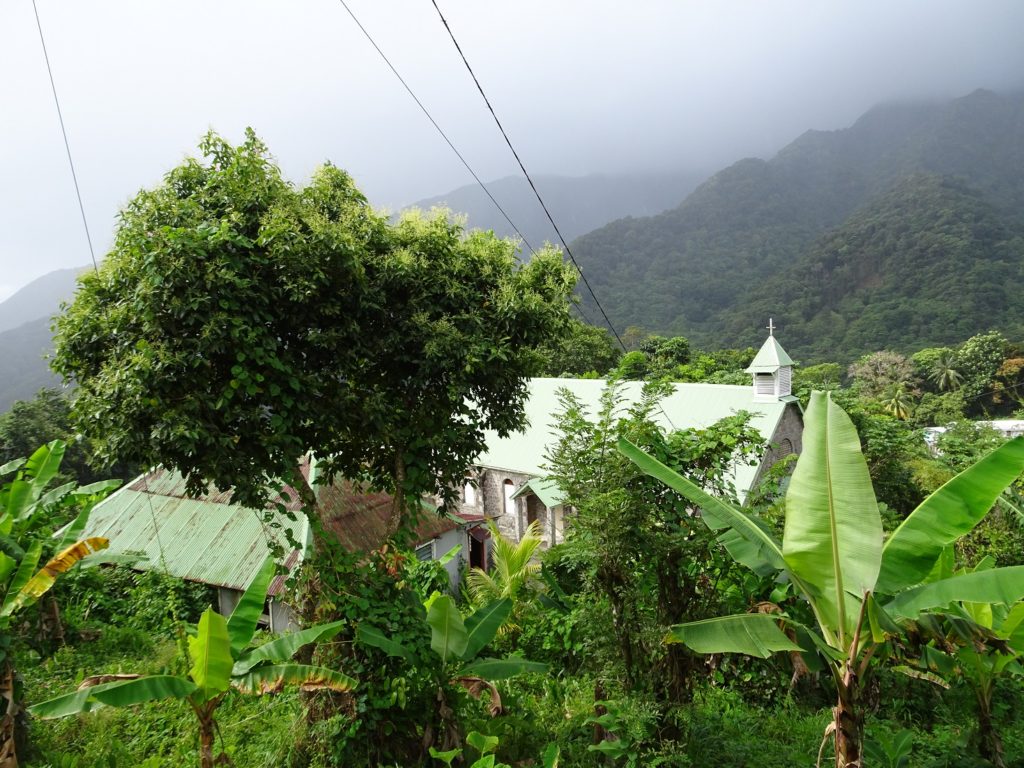 When to go?
In contrast to some other natural attractions on the island, the Falls are usually not on the Cruise Ship visitor's itinerary, so the site shouldn't ever really get crowded. I went in the morning and only met two other people doing the hike on my way back. A good idea is to time your visit so you can have lunch in the Rastarant on your way back.
How long does the hike take?
Plan about 45 minutes to an hour each way, more if you want to spend some time at the falls. It's not far but you'll want to have enough time to navigate those trickier sections.  Remember that you'll have to constantly climb over rocks and wade through the river, so it's slow going.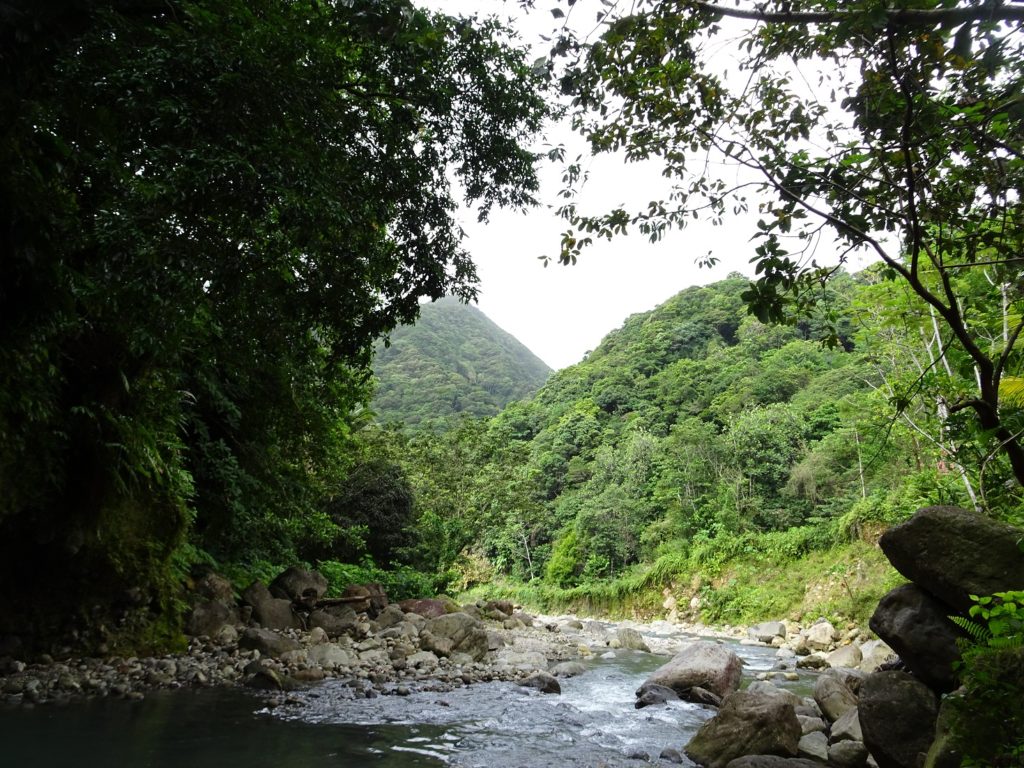 What to bring?
I recommend taking shoes that can get wet – some trekking sandals would probably be the best bet. Otherwise, you can just take your shoes off for climbing over the rocks, which probably gives you a better grip on the slippery surfaces anyway. Conversely, walking through the water without any shoes can be a painful experience, as there are plenty of pointy rocks in the river, so tread carefully.
How much does it cost?
Nothing at all – Victoria Falls are another one of Dominica's fantastic natural attractions you can visit for free.
Description of the hike
From the southern end of the small village of Delices, you'll have to walk down a signposted road leading west down to the Zion Valley Rastarant and the White River. At the end of the road, turn right and follow the trail to the River, which you'll have to cross for the first time here. Look for a small trail on the other bank leading through a pretty patch of forest before meeting up with the river again.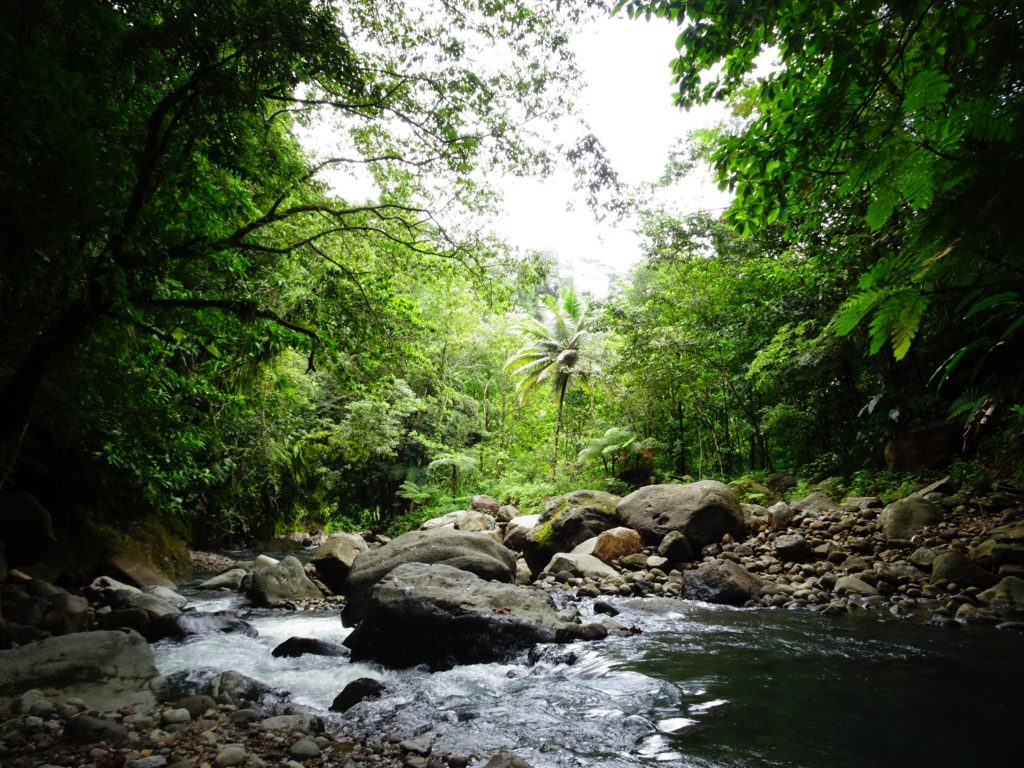 At this point you'll have to cross it again and look for another small trail that runs approximately parallel to the River. Once you reach it for the third time, you can already spot Victoria Falls not too far ahead. From this point on, I found it easiest to continue directly along the river. There are plenty of shallow spots as well as bigger boulders that you can climb over, just be aware that they can be more slippery than they look.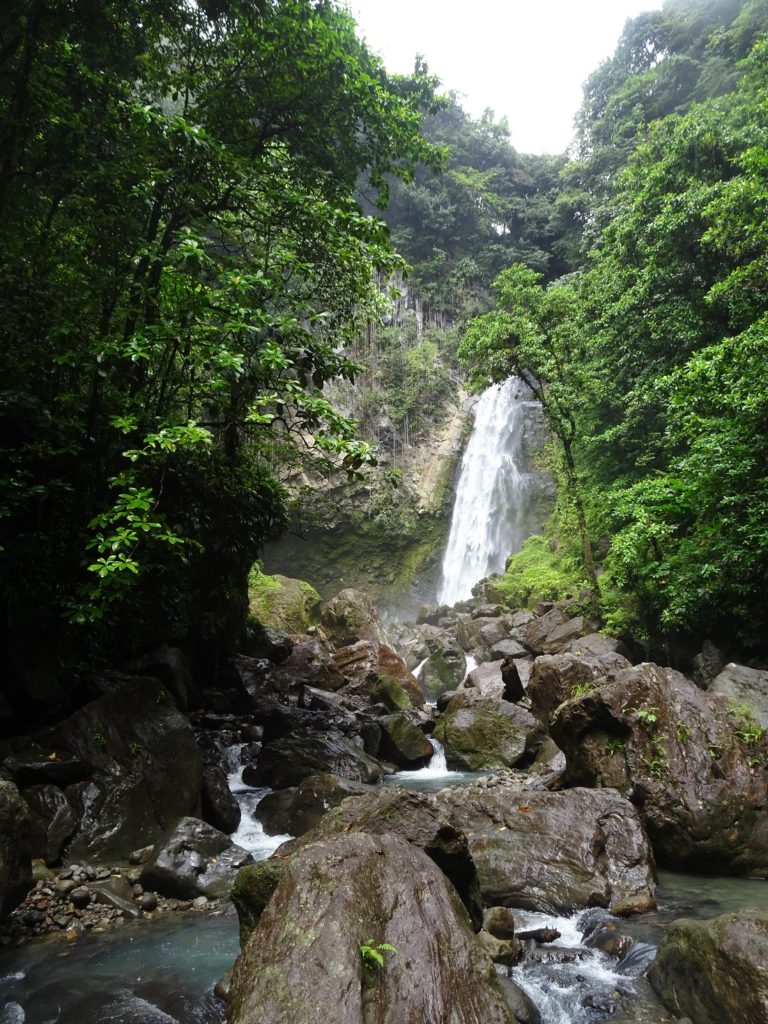 Take a deep breath and enjoy the beautiful waterfalls. I don't know about you guys, but places like these seem all the more beautiful if the way leading there was kind of complicated, don't they? It's possible to get pretty close to the falls by scrambling over some rather big rocks. It's also a nice place for a swim, if you fancy one before returning the way you came. I highly recommend taking a break at the Rastarant to try the fantastic Ital (i.e. Vegan Rastafari) Food. Moses, who runs the place, is a cool guy and quite a character with some interesting insights about life. It's fun to hang out with him and his family and to relax for a bit after your adventurous hike.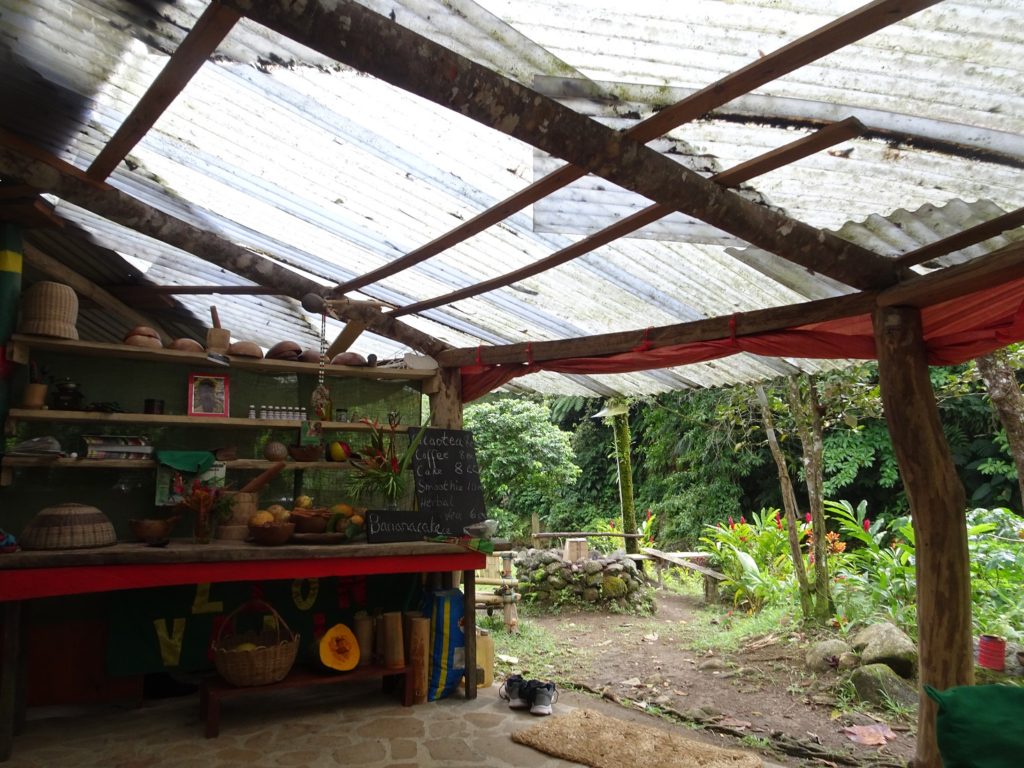 Other hikes in the vicinity
Wavine Cyrique – Climb down a series of ropes and ladders to another fantastic waterfall on a beautiful beach.