Kotohira is a cute village in northeastern Shikoku that draws visitors mainly for its famous shrine, which is part of the Shikoku Pilgrimage and constitutes the biggest shrine complex on the island.
While Konpira-San might be the most famous sight in Kotohira, it pays to stick around a little longer, to soak up the relaxed small town atmosphere and check out some of the lesser-know attractions. Here are my favourite things to see and do in Kotohira.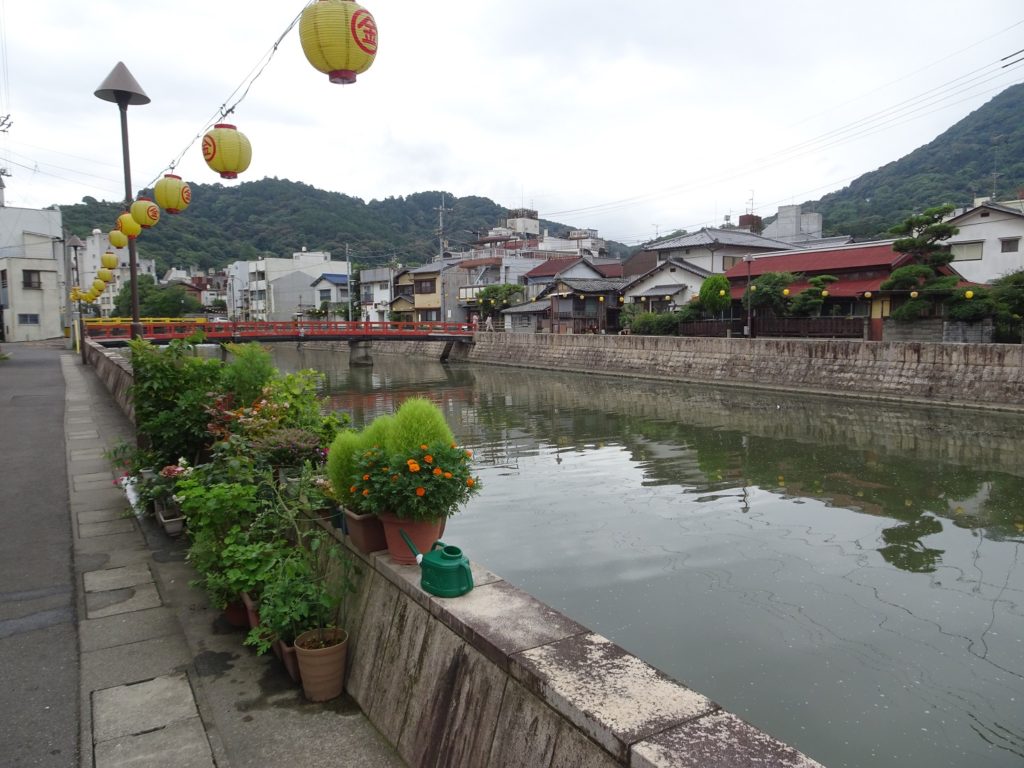 This post may contain affiliate links and I might earn a small commission at no additional cost to you. For more info click here.
What to see and do in Kotohira
Konpira-San Shrine (aka. Kotohira-gū)
This Shintō shrine is dedicated to the protection of sailors and seafarers but if you suspect that this means that it is close to the sea level, you're in for a rude awakening: To visit the shrine, you'll have to ascend a total of 785 steps (1368 if you want to continue to the more secluded upper shrine).
Seeing the impressivly intricate architecture of the various gatehouses and shrine buildings makes the track absolutely worthwhile, though, and once we enjoyed the fantastic view over the surrounding countryside all our exertions were forgotten.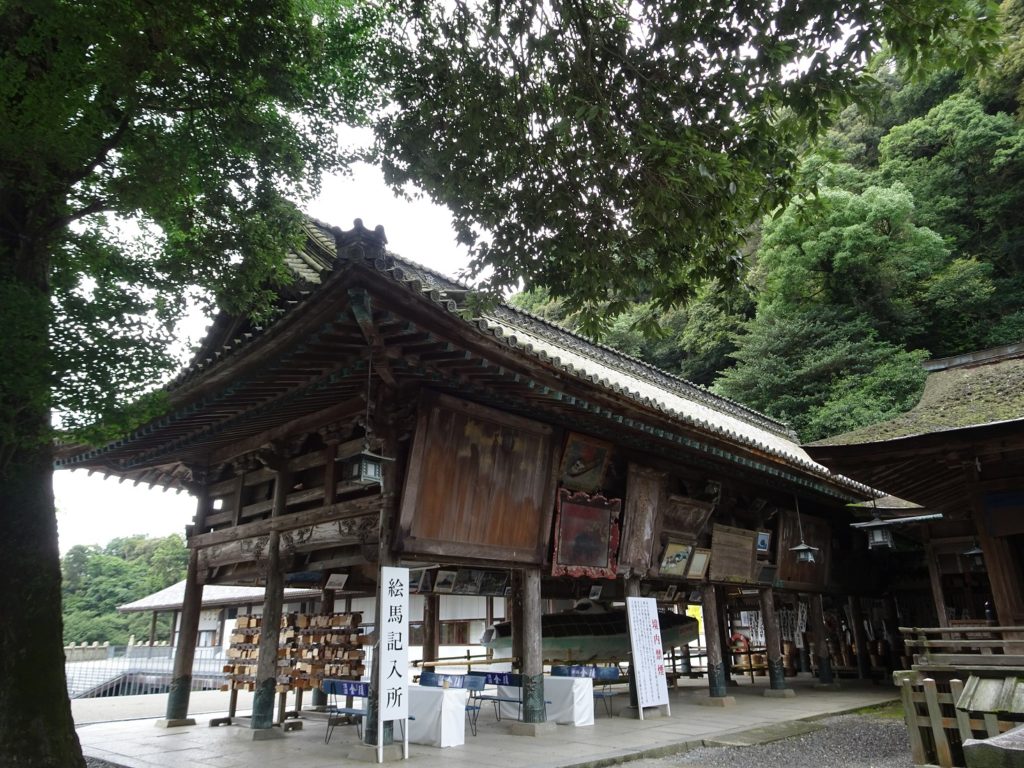 The visit to the shrine itself is free but on the way you'll pass a few museums charging entrance fees. It's a rather big complex and if you want to take your time and explore everything (including the museums and upper Central Shrine), you should plan about three hours.
The way up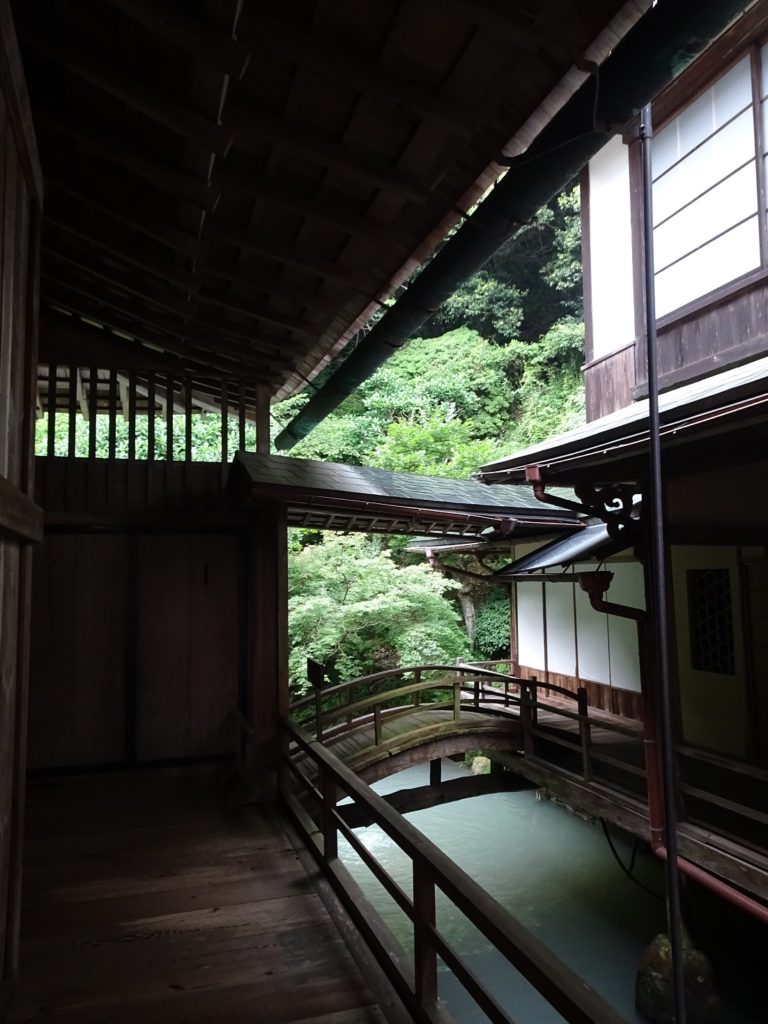 On the way up the stairs you will see some vendors selling traditional sweets. The ones we tried were pure sugar – tasty and every dentists worst nightmare. You will also pass through the impressive wooden Ō-mon Gateway. On your right hand side you'll pass Homotsukan Museum displaying some interesting scrolls and pieces of armour but the 800¥ entrance fee is a bit steep for the rather small collection.
We found the Treasure House Shoin (800 ¥), which is a bit further uphill on your right hand side, to be more fascinating. The mid 17th-century reception hall displays some beautiful painted screens full of tigers, cranes and hunting scenes. The traditional architecture of the building and small garden add to its attractiveness.
Asahi-no-yashiro and the Main Shrine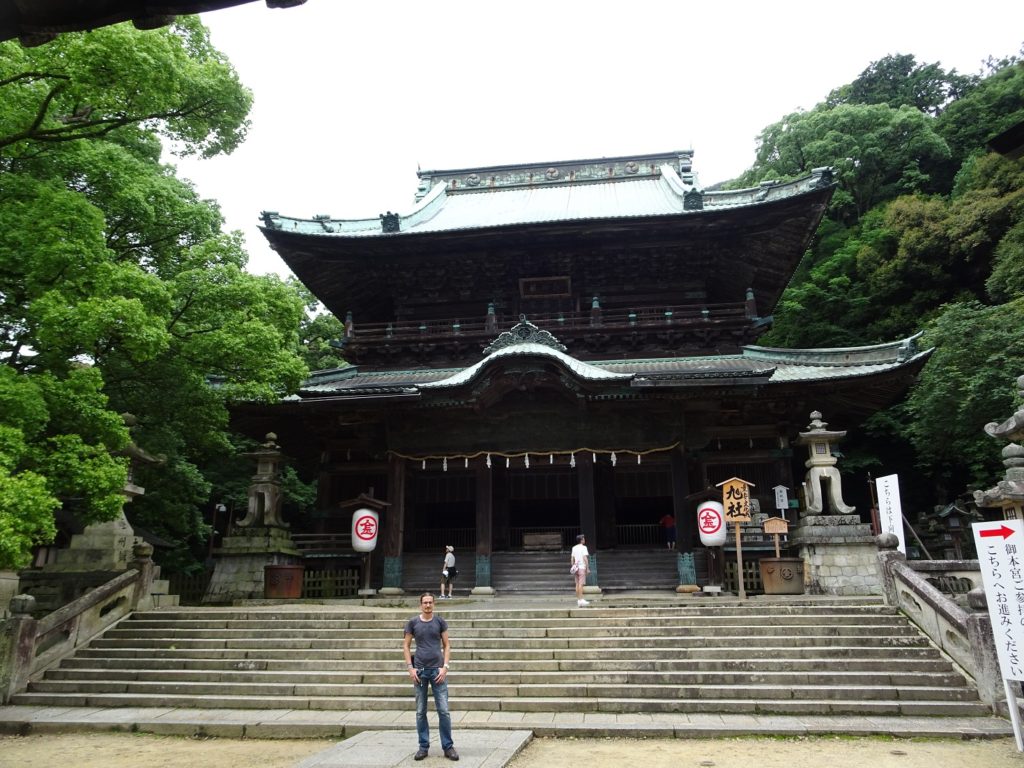 A bit further uphill, you'll reach Asahi-no-yashiro (aka. Asahi-sha), arguably the most impressive building of the entire complex. Translating to Shrine of the Rising Sun, it's an incredibly intricate wooden building dating to 1837, in which the sun goddess Amaterasu is venerated. Another stretch of steps brings you to the Hongū – the main shrine area, offering great views over the mountains to the east.
Don't miss the central Hon-den (the most sacred building in the shrine) and the beautiful small Kagura-den building, used for the sacred dance (Kagura). As the shrine is dedicated to seafarers, it's no surprise that you'll find many memorabilia connected to the sea. Ema-dō is a building filled with a small boat and plenty of paintings of ships and sailors.
The Central Shrine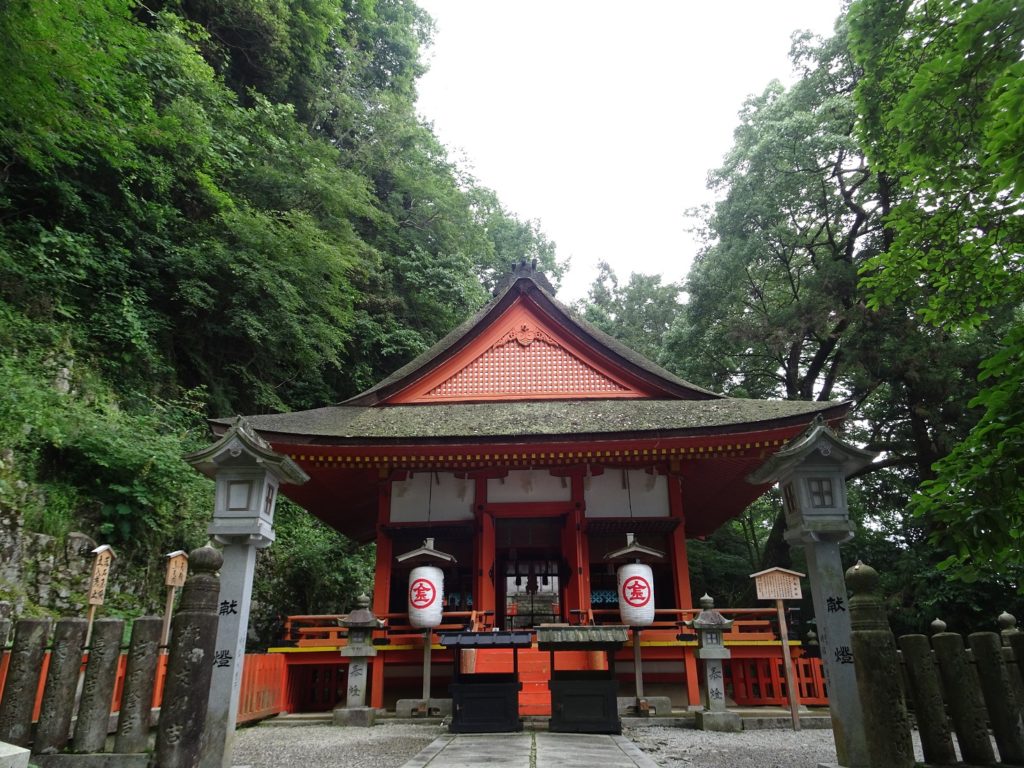 If you haven't had your fill of stairs yet, you can continue further uphill to Oku-sha, the smaller central shrine. The trail starts at the northern end of the main shrine area and takes another 30 minutes (I did it in 15, because Stefanie was waiting for me at the main shrine, but you might wanna take it slow;-).
The Oku-sha feels a bit more serene as there are fewer visitors, but it's smaller and not as intricate as the buildings in the Hongū. On the way you'll pass a few smaller shrines on your left while occasionally getting glimpses of the surrounding landscape to your right.
Kinryō-no-Sato Sake Museum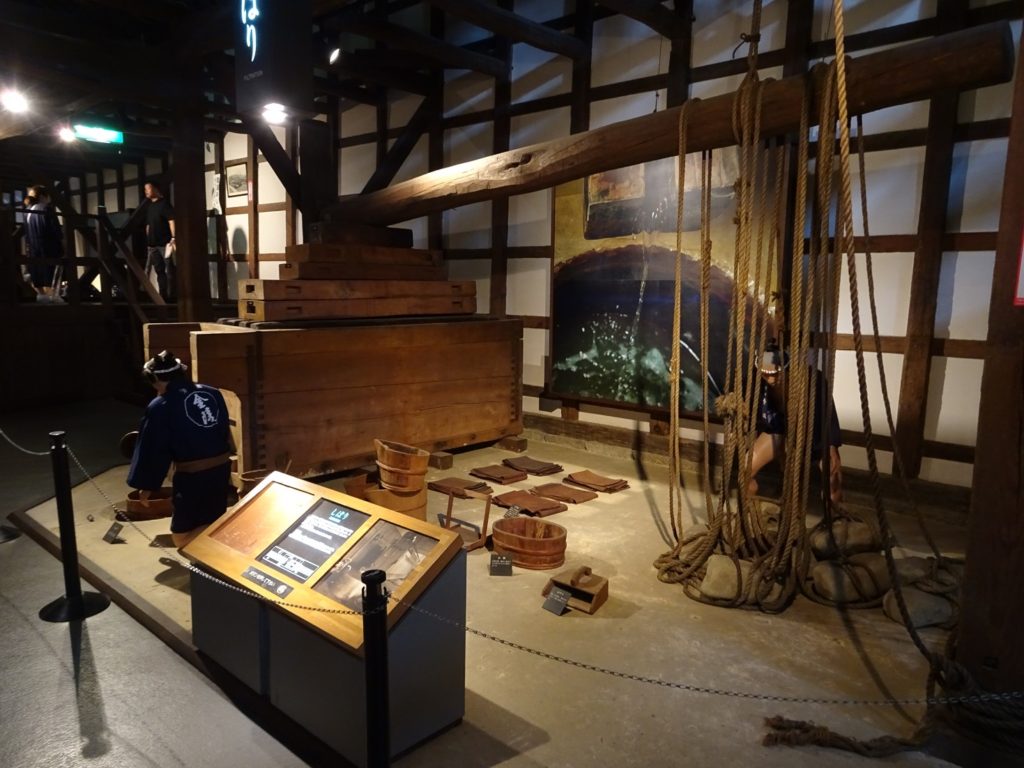 This interesting museum is located in an old sake brewery along the main road leading to the shrine. Inside you can get a primer into the complex sake-making process.  There are texts in English and Japanese and life sized dioramas to make you understand all the various steps involved in producing Japan's national drink.
It's open from 9am to 4.30pm on weekdays and from 9am to 5.30pm on weekends. The admission is free.
Kanamaru-za Kabuki Theatre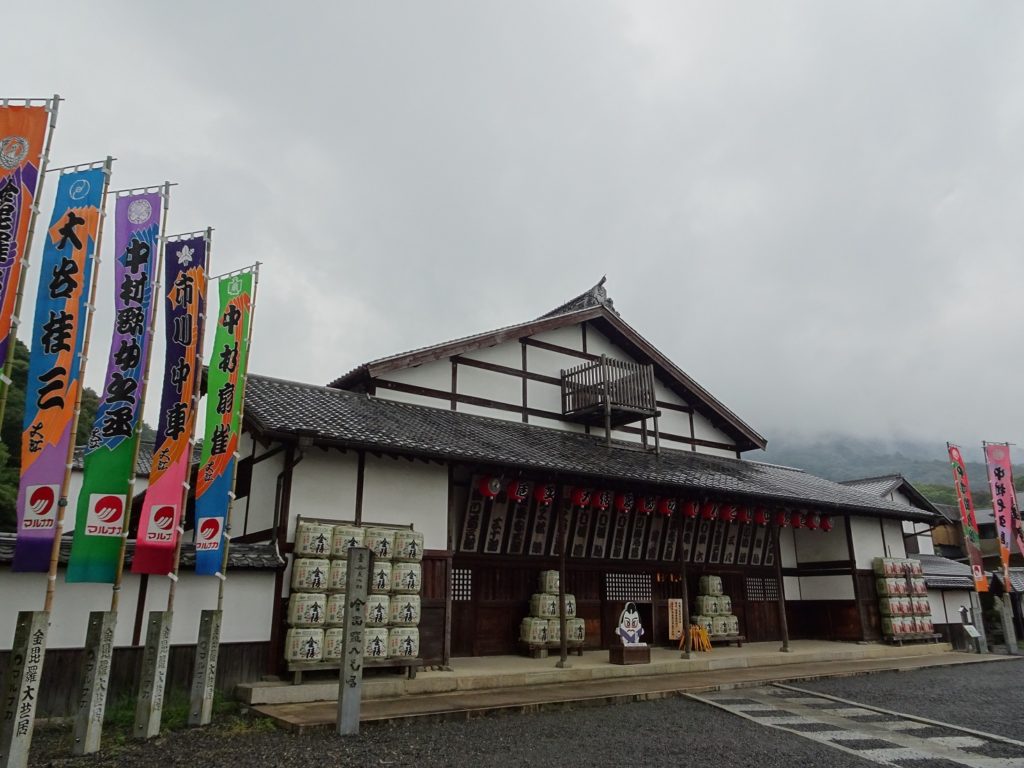 If you only visit one Kabuki Theatre in Japan, I suggest you make it this one. Built in 1835, Kanamaru-za is the oldest remaining Kabuki Theatre in all of Japan and it allows a fascinating glimpse into this traditional art form.
At times, it's still used for performances but outside of these events you can still visit the building and get a glimpse of the beautiful interior, its decorated stage and tatami-matted audience area. Even more fascinating is the possibility to literally get a peek behind the scenes.
You can walk around behind the stage and see the mechanism that used to move the actors around on stage and even climb underneath the audience section to see the secret tunnels that the actors used to move through to suddenly appear behind the baffled audience.
At the entrance, you'll get a small info-sheet in English or Japanese explaining the various surprisingly complex elements.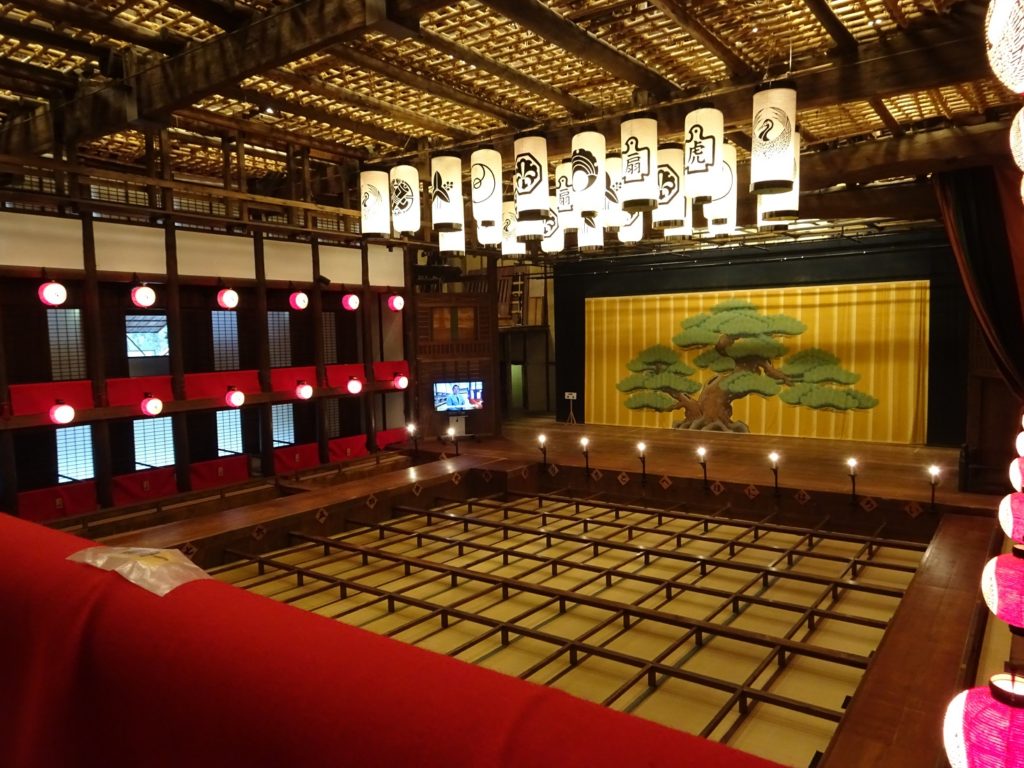 The theatre is located at the southern end of the historical centre, slightly south of the Kotohira town hall. It's open daily from 9am to 5pm and the Entrance fee is 500 ¥.
Other sights in Kotohira
Kotohira's historical centre, albeit rather small, is fun to explore and there are some interesting wooden buildings along the main road to the shrine and along the small Kamakura River. On the road that leads from JR Kotohira train station west to the city centre, you'll come across a small park with a wooden tower on your right hand side.
This is Takadōrō Lantern Tower, a former lighthouse that used to guide ships on the Sento Inland Sea during the Edo period (1603 – 1867). Standing at 27m height, it's also referred to as Japans biggest wooden lantern.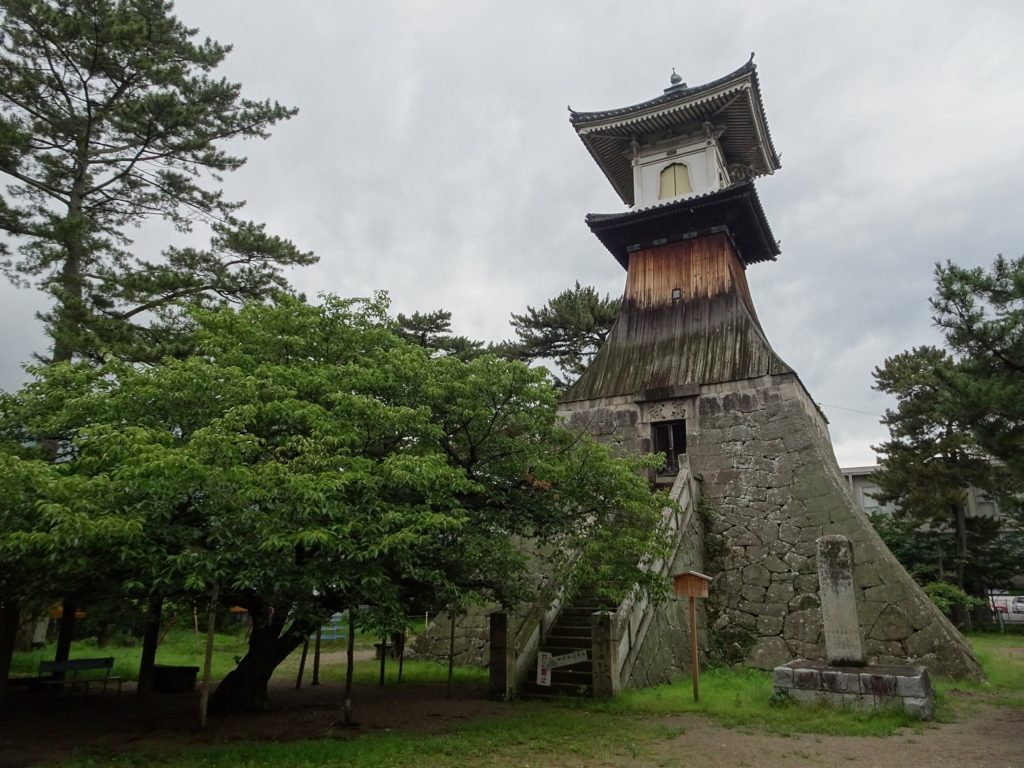 Practicalities
How to get to Kotohira
By far the best way to get around Japan is by using the country's impeccable train system, which is fast, comfortable and efficient. A regional JR-Railway pass allows for unlimited use of Shikoku's JR railways for 3 (9,000¥/68$), 4 (10,000¥/75$), 5 (11,000¥/82$) or 7 days (13,000¥/96$), which is altogether a fantastic deal. You can order your pass online on this site.
Kotohira can easily be reached by train from Kochi (about 1.5 hours / 2,100 ¥) and Oboke in the Iya Valley (abour 40 min. / 1,100 ¥) if you're traveling from the south.
Coming from Takamatsu or other cities to the north of Kotohira, you can either take the JR-Railway (about 45 minutes / 900 ¥) where you're required to change trains in Tadotsu with some connections or take the private Kotoden Line (about 1 hour / 600 ¥). If you choose the latter option, note that the line is not part of the JR network, so you can't use a regional JR Pass in case you've got one.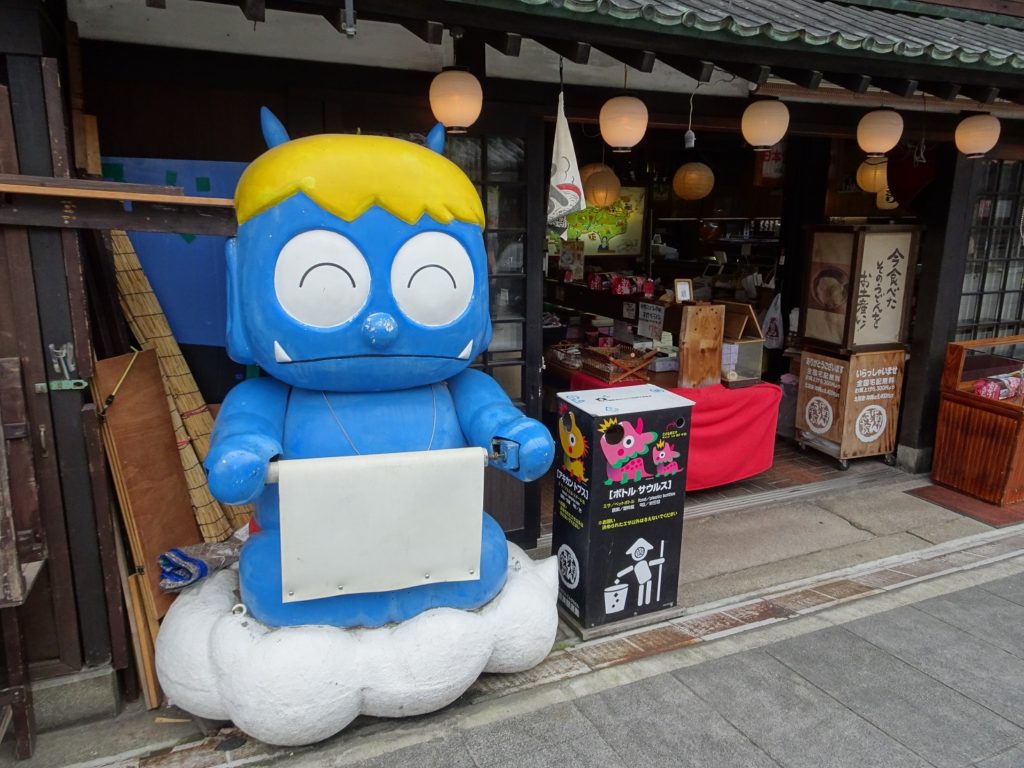 Where to stay in Kotohira
There don't seem to be any real budget options to stay in Kotohira, which is a bit of a pity, as it's beautifully located and would be fun place to hang around for a while. As it is, we decided to visit Kotohira on our way from Takamatsu to the Iya Valley, were we spent the night.
The cheapest option around seems to be the rather new Guesthouse Kotohira. If you're not on a tight budget, there are a couple of traditional Ryokans in the village, like Toramaru Ryokan or Kotohira Onsen Kotosankaku which is connected to an Onsen (warm spring bath). Kotohira Riverside Hotel is a more western-styled option.
You can browse for more options in this map:
Where to eat in Kotohira
There are a couple of traditional restaurants along the main road leading to the Konpira shrine. A fun idea is to stop by the Nakano Udon School, where you can learn to make your own Udon Noodles from scratch, starting with nothing more than flour and water. It's a lot of fun (at some point you're required to knead the dough by jumping around on top of it) and of course, you'll have a chance to eat your creation afterwards.
Apart from that, you'll be released with a traditional rolling stick, a certificate and some extra dough (good for self-catering at your next stop). Instructions are in English and Japanese but it's all rather intuitive. The whole thing takes about an hour and costs between 1,400 and 1,600¥ depending on how many people come together for the course. The minimum amount is two people.
Where to go next
Takamatsu, home to the beautiful Ritsurin Garden
The Iya Valley, the perfect place to get off the beaten path on Shikoku
Kōchi, Shikoku's most beautiful city