The northern Italian city of Padua is truly a gem full of amazing things to discover. Not only is it home to some beautiful architecture and a series of fantastic 14th century frescoes but also to the second-largest square in Europe and the oldest Botanical Garden in the World.
Personally, I'm a sucker for Parks and Gardens, so when Stefanie and I recently visited Padua, we naturally had to drop by this record-holding one. The Orto Botanico di Padova was founded as a University Garden in 1545 and still preserves its original symmetrical layout, resulting in a wonderful combination of architectural and natural delights.
In 1997 the garden was inscribed as a UNESCO World Heritage Site due to its historical and scientific importance. In recent years, a series of modern greenhouses recreating several biospheres has been added nearby, attesting to the fact that despite its age, the garden is constantly evolving.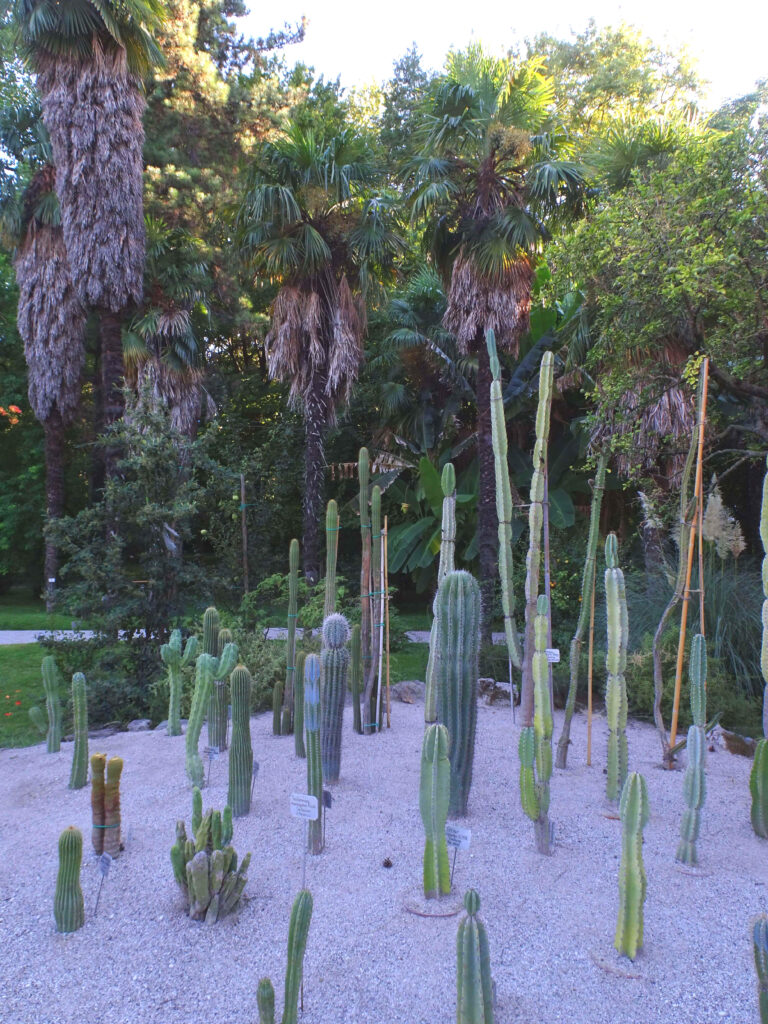 Thus, there's always something new to discover at Padua Botanical Garden. Read on for my complete guide to this special place.
This post may contain affiliate links and I might earn a small commission at no additional cost to you. For more info click here.
What to See in Padua's Botanical Garden
The Historical Scientific Garden
The symmetrical design of the historical garden is modelled on medieval enclosed gardens. Four separate areas with different plants form a ground plan of a square surrounded by a circle, the absolute centre of which is marked by a small fountain.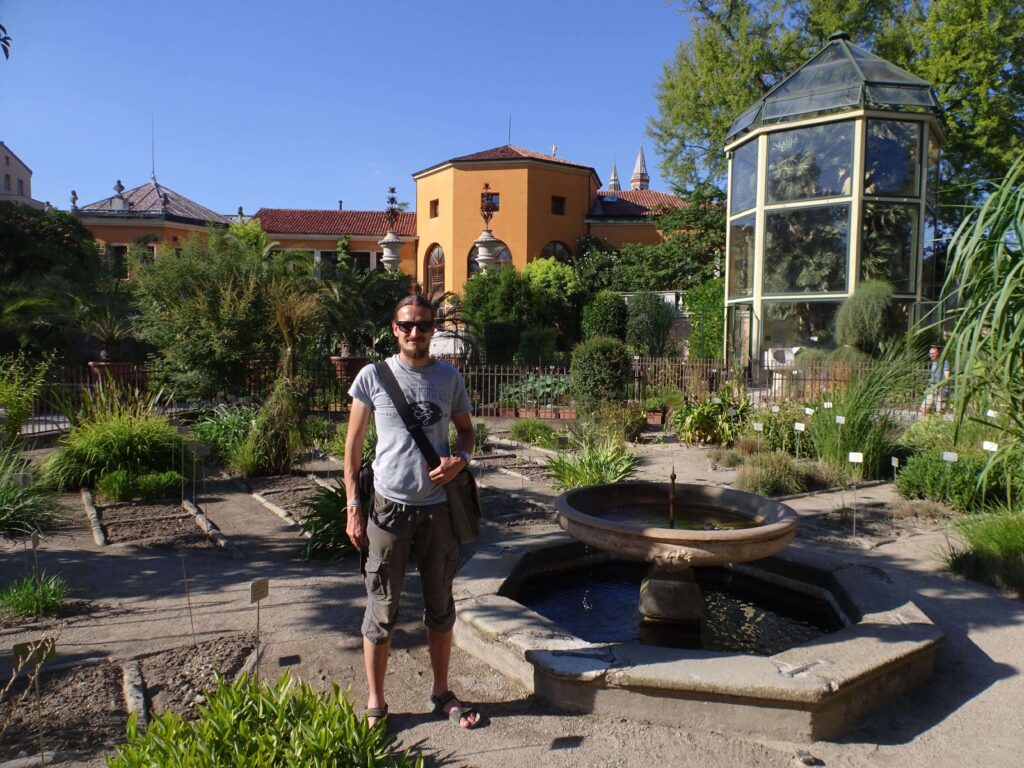 While it was mainly constructed as a place for scientific research, we still found the garden to be super attractive, as plenty of flowering trees and bushes can be found all over the area. Several statues of mythological creatures and pretty little ponds full of water lilies and other aquatic plants lend some further character to the garden.
At the northern end of the historical gardens, a small greenhouse containing a big palm tree can be found, which was visited and described by German writer Johann Wolfgang Goethe during his famous trip to Italy in the 1780s. Directly to the north, a series of historical greenhouses from the first half of the 19th century contain various types of Orchids and carnivorous plants.
The Biodiversity Garden
In 2014, a series of modern greenhouses were added directly to the south of the historical garden. Dubbed as "Biodiversity Gardens", these recreate different habitats from around the world, including tropical, sub-humid, temperate and arid zones.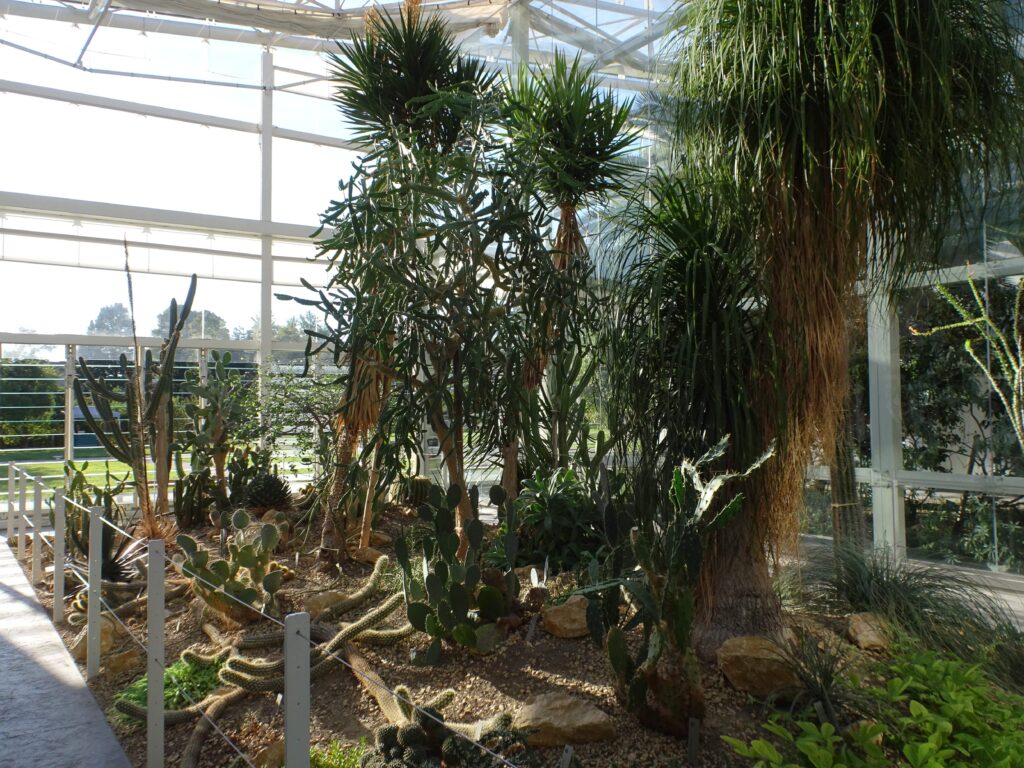 Apart from the broad array of plant life, you'll find a series of signboards and interactive displays, detailing natural history, ethnography and the relation of humans and nature. The tropical section also has a canopy walkway, allowing you to get closer to the upper levels of the trees.
How Much is the Rntrance Fee to Padua Botanical Garden?
The general entrance fee is 10€, while people above 65 pay 8€ and people below 25 pay 5€.
Padua Botanical Garden Opening Times
The gardens are open year-round from Tuesday to Sunday. From April to September, they're open from 10AM to 7PM, in October from 10 AM to 6PM and from November to March from 10AM to 5PM. Double-check the times here.
How to get to Padua
Padua can easily be reached by train from Venice (about 30 minutes/5€), Verona (about 1 hour/8€) or Vicenza (about 30 minutes/5€). Padua's Train station is located slightly north of the city centre across the Piovego Canal.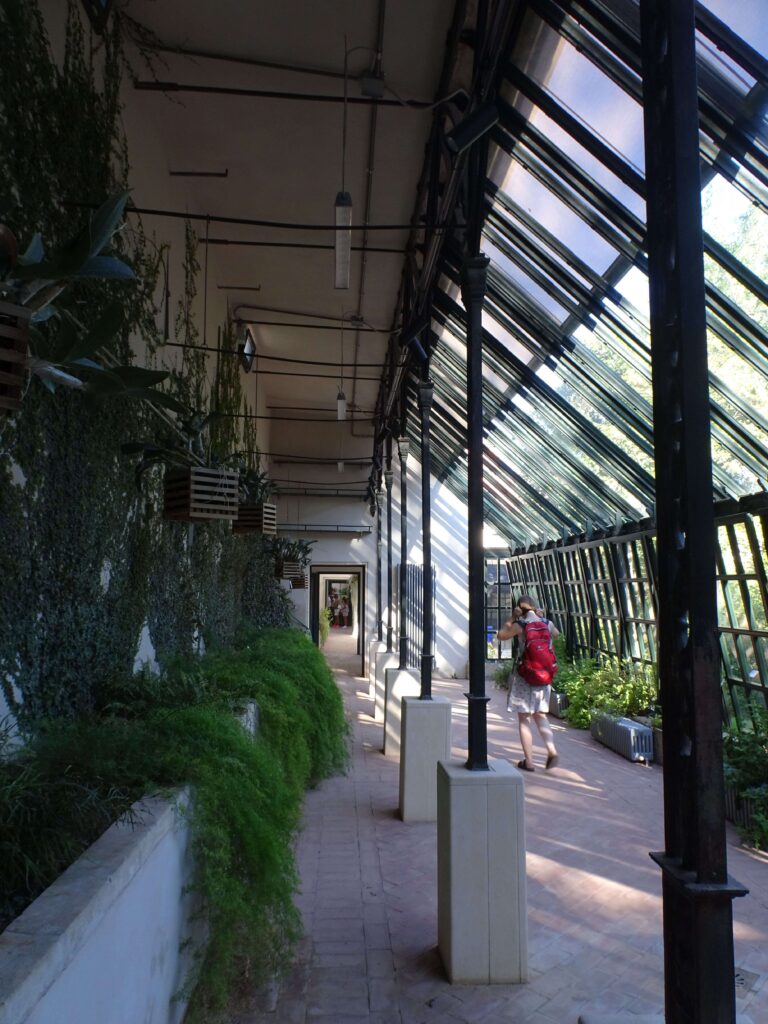 Where to stay in Padua
There's no shortage of places to lay your head in Padua, although cheaper options tend to be somewhat sparser and a little out of the centre. We stayed at Albergo Junior, a few minutes north of the train station. It's a cozy and very affordable bed and breakfast run by a friendly elderly couple.
A good mid-range option close to the Botanical Gardens would be B&B Al Santo, while the city centre is full of midrange options with great ratings, like Scrovegni Rooms and Breakfast or Residence Eremitani, which are right next to the Scrovegni Chapel.
The sumptuous Palazzo Mantua would be at the top end of the spectrum.
What Else to Do in Padua
Checking out the 14th-century Fresco Cycles of Padua
The Ultimate One-Day Itinerary for Padua, Italy – The Veneto Region's Medieval Gem
Taking a Day-Trip to the beautiful Euganean Hills